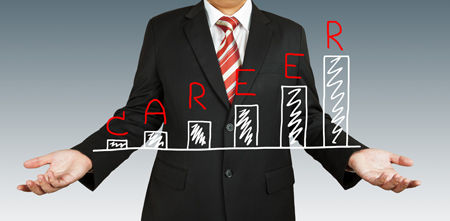 Increasing competition and recent financial crisis have made the job hunting difficult. Potential employees continuously thrive for essential skills to keep them market ready and stable in job. Earlier, bachelor's degree was sufficient to sail through but with the time, demand of master's degree has been increased. As a result, undergraduates/graduates have started looking for career options after MBA.
According to studies, it has been shown that there has been increase in high number of Master's courses. It is also found that a Master's degree adds skills like creative/ analytical thinking, project management, problem solving as well as data analysis which are highly preferred by most of the top companies. Relatively, a Master's degree is the key to advancement opportunities, career options and higher packages.
Most of the Companies prefer MBA graduates for executive roles. As a result, many graduates and professionals are taking MBA degree for career advancement and better opportunities. But, it is not an easy affair. MBA requires investment of time and money. Therefore, it is necessary to research and analyse career prospects available after MBA.
When asked to a top company that why do they recruit MBAs, the answer of HR was "We are looking for the 50,000-foot view — the strategic thinker who takes a logical approach." Gone are those days when MBA was only considered for finance and consulting profession. Today, MBA has become the key qualifications for diverse positions in industry.   Why companies prefer MBAs remain a question in most of our minds. Well, companies while selecting a candidate look for certain skills which are part of MBA curriculum by the method of case-studies and internship projects. These skills include;
Critical Thinking
An MBA can analyse the financial status of the company but employers are not looking at the only aspect of an MBA graduate. How practically the numbers can be applied is preferred. Critical thinking allows one to evaluate and solve complex business situations and articulate the best solutions. According to one of the director of MBA program of International University, Case studies in MBA syllabus are based on real and current business situations which allow students to enhance their critical thinking ability.
Problem solving ability
Companies believe that an MBA graduate is able to frame questions, answer them, ask and collect related data. They are the problem solvers for any situation. They research, analyse and handle the complicated situations with solutions in hand. Although, a degree itself is not the guarantee but most of the MBA schools teaches these basics to excel at the management positions.
An MBA can expose you to diversified career opportunities. It includes roles in human resource management, strategic management, international business, operations management, etc. This degree program is designed to provide students with knowledge, skills and confidence to survive at executive and senior positions. To excel at these positions, companies expect one to have the expertise in the following areas:
Technical knowledge and understanding of how-to-do of a particular job
Conceptual ability to understand the relationship between each part of the company and as a whole
Human relations which includes understanding of people and effectively working among groups
Interpersonal Skills; communication skills, oral and written, effective listening and motivating attitude.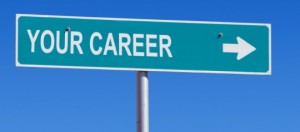 MBA graduates are hired in all areas like Sales and Marketing, General Management, Consulting, HR, Finance, Technology/IT and Research. According to studies, the average placements in top B-schools have been increased from the year 2012 to 2013. Also, in terms of packages, graduates are offered 20% higher salaries than their senior graduates.
Having considered the importance of MBA, it is also reasonable to perform a self-assessment. It is a critical step to give direction to your career. Self-assessment helps you to understand the importance of areas lead to career satisfaction. These areas are personality type, work values, priorities of life, career assessment, dream job, future growth and development. Since MBA is an investment of time and money, self-assessment plays a vital role in understanding your own needs in terms of career.
In addition to that, it also depends on the market stability and companies requirements. Economic conditions keeps on changing around the world and it is a must factor for job opportunities requiring MBA. For this reasons, being passive for a particular career path is not advisable. However, Looking at every aspect is necessary while choosing a career or degree.
In the Final analysis, MBA degree does improve your career prospects as it can open doors for management positions in diverse fields. Today, not only the finance sector but the industries like education, healthcare, consumer goods, NGOs are looking for MBA candidates. As an MBA graduate, you can think of all possible careers like banking, accounting, investment, marketing, consultancy for the supervisory roles. Furthermore, skill set required for management jobs like problem-solving, decision making, and critical thinking are practically explained in MBA studies. These skills add- on to excel at such roles.
In contrast of your starting career, a master's degree can help you climb the ladder within your organization as well. It is considered to be one of the ways to gain promotions and hikes at the current organization. As a consequence, some of the companies also sponsor part time MBA for their employees. MBA remains a safe choice for both, whether professional or recent graduate. Therefore, MBA seems a wise choice when looking for advancement in career.