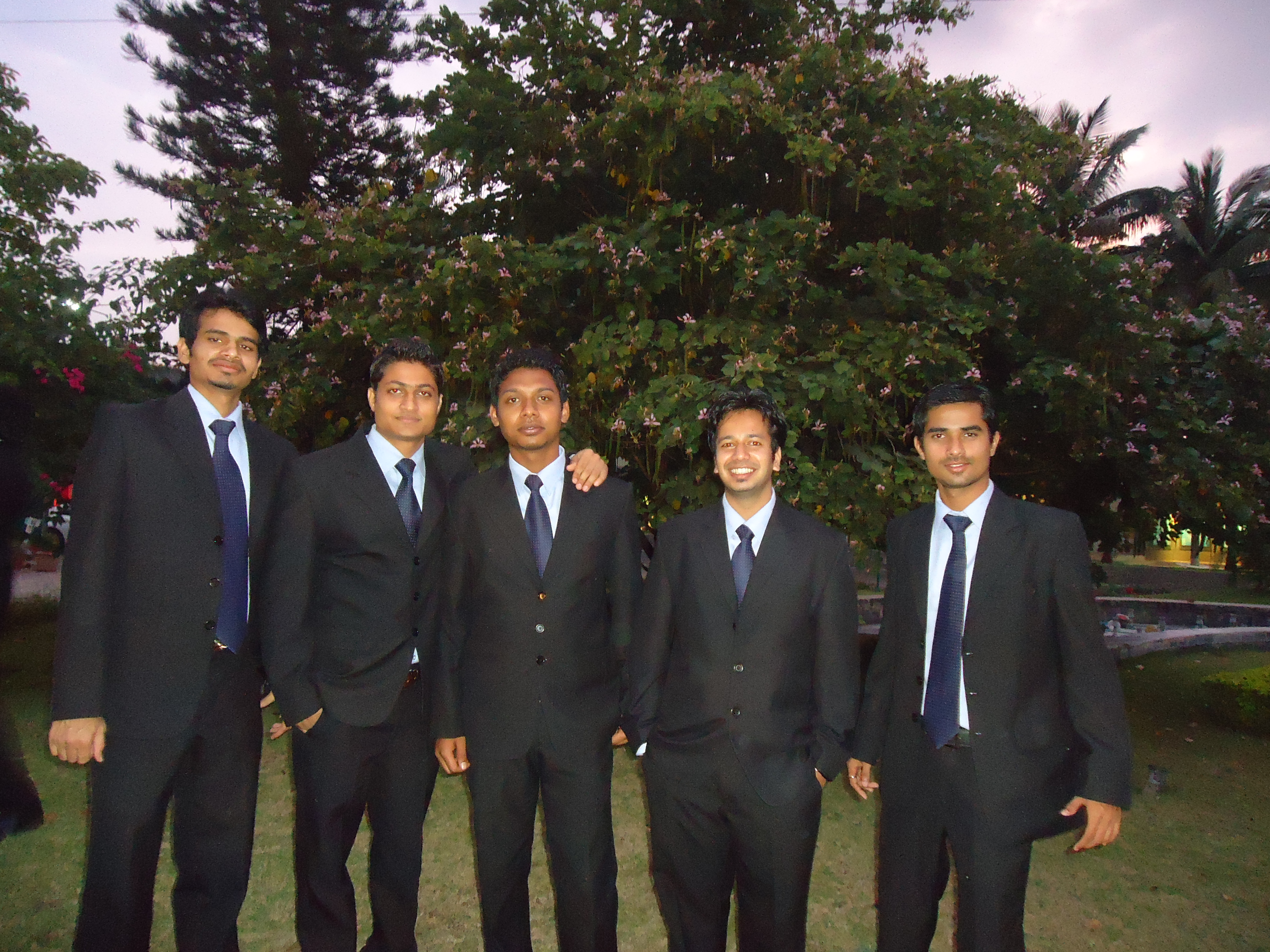 As one of my favourite authors Chandrakant Bakshi rightly said once that every young man who is about 25 years old have to answer three fundamental questions of life.
Selection of right career
Selection of right life partner and
Selection of right Dharma (how does he want to live his life)
Yes, I know and understand the difficulty while answering each of above questions. However, here I want to restrict myself to only first question, i.e. selection of right career. This becomes the most important question of life. Though I am a strong believer that even if you end up with the wrong selection, the life does not stop! But it is important to go for the right one from the beginning and not to leave any chance for any wrong selection.
The difficulty of being a student and that too a graduate is just atrocious! I can see a hamlet in every fresher graduate who is always in confusion about his or her career options.
Let's begin with commerce graduates. Their confusion would be to opt for management study? Or for professional courses like CFA? Or to go for evergreen professions like Chartered Accountant? Or to prepare for competitive exams and appear in various governments entrance exams to get a government job.
Further, it becomes all the more difficult for engineering students who have to select the field they want to pursue their Masters in. Should they continue with the same field of their graduation or opt for something different that promises a good career. A good offer is expected if you are from a good college. So you have to apply micro economics 101(oops, is it too early?) and evaluate opportunity cost of leaving that job offer and to go for master degree?
For science graduates such as B. Pharma or B.Scs, it is can be harder to select their master's degree. They have to decide whether they want to continue in science field and do Pharma or M.Sc or opt for a PHD? However, I don't think that MBBS students would face any of these issues as they are different class of people and they do not live in any dilemma.
But believe me, it is easier said than done and it's a solid dilemma wherein very few people actually can guide you, except yourself. Further, this becomes all the more difficult if you are dating someone since your college days and the sheer pain of leaving that someone special is making you so nervous and you cannot think anything else.
Anyways, let's get back to some serious business as you have to find an answer for yourself. But before that I want to make you think so as to help you in selecting a right option for you.
To start off, observe and think what has changed in India in recent times. The way our businesses runs, work is done, the functioning of government, a change in technology, etc. Just about everything has changed at such a rapid speed that that we can't ignore them.
In 1991, Dr. Manmohan Singh initiated reforms and freed up India from license raj and indicated for an open economy, the sleeping entrepreneurship of this country arose. Indian economy started functioning in full throttle and business environment became more vibrant. Private sector became an integral part of the economy. In addition, foreign multinationals started investing in India to capture a huge market. Furthermore, since the beginning of the 21st century, India has started shining, although backed by a global growth phenomenon.
All of these factors discussed above created huge demand for professionals with specific skill sets. The manpower that possesses knowledge of various subjects can run any business professionally.  There was a huge shortage of manpower of that calibre in this country for a long time. Thus, a new era started in which abundant opportunities became available for people who possessed such skill sets.
Can anyone guess which academic course in India provides knowledge of various subjects relevant to business in shortest time period? Yes, my friends, your answer is correct, MBA.
You might be aware that MBAs offer various specializations, mainly in the field of Finance, Marketing, Human Resource, Information Technology, Operations. Let us look at a brief summary of the potential opportunity for each of the specialization as shown below.
Specialization
Areas to be strengthen during MBA
Opportunities
Finance
 Sound general knowledge, Good communication skills, Command in reasoning, Logic, Well versed with all the subjects of finance and daily reading of one financial daily, Strong hold on MS Excel, Power point and Word
Public and private sector banks (Indian as well as foreign) Investment banks, NBFCs, Insurance companies, Public sector units, Consulting, Industry and Corporates, KPOs, High end back offices of foreign multinationals, Education
Marketing
Well versed in marketing subjects, Good communication skills, Reading of one newspaper, Creativity, Willingness to travel MS Excel, Power point and word
Market research firms, Advertisement agencies, PR department of corporates, Firms providing marketing support, FMCG companies, Financial Institutions like banks, Insurance companies, NBFCs, Industry and corporates, Education
Human Resource
Good communication skills, MS Excel, Power point and word, Soft skills, Knowledge of labour laws and regulations etc.
Recruitment firms, Industry and corporates, Financial institutions, Training and coaching institutes Education
Information Technology,Supply Chain and

Operations

Well versed in IT.
IT companies, IT departments of industry, corporate and government, financial institutionsLogistic companies, government, industry and corporates, Education,

Government jobs, Industry and Corporates
The list goes on. But two things are certain that there will always be lot of demand for an MBA in future as India is the place for business and lots of MNCs are venturing into India. So don't worry about a job opportunity.
It is important that one's attitude should be of learning during initial period of career and not of earning. You will definitely be at good place in future but for that certain things are important. Continuous upgradation of skill sets and information, be it through reading, writing, or through any other medium is inevitable.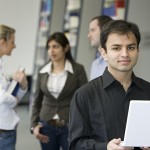 Second thing is that even after the completion of MBA, an additional degree or any other course which is relevant to your field becomes utmost important as it will give you an edge and you will have a grip on your subject which will help you climb the corporate ladder faster.
In the end, I just want to say that there is an ocean of opportunities is available at the end of an MBA. So just do it!
---
Contributed by Janmang Menhta ( Class of 2010, IBS AHEMDABAD )