Business education has evolved significantly, and the digital age has changed how business schools approach teaching and learning. With the increasing reliance on technology in the business world, it has become imperative for business schools to adapt their curriculum and teaching methods to prepare students for the dynamic and ever-changing landscape of the digital age and for succeeding in the corporate world, staying up-to-date and relevant, has become more crucial than ever.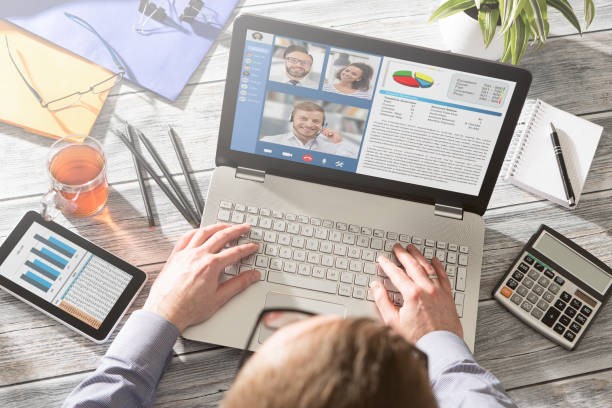 Many organizations and businesses have quickly adapted to the digital mode during the Covid epidemic. The ICFAI Business School (IBS) is one organization that promptly transitioned to digital mediums through a Learning Management System (LMS), one being Quicforce.
The Quicforce provides a platform for students to access study materials in a structured way. This met the urgent requirement and allowed students to continue their studies regardless of the situation. But this transition to digitization is more than just a band-aid for a short-term issue. Digital transformation is a trend that has created a viral buzz during the Pandemic. Due to its numerous advantages and benefits, businesses and educational institutions must follow the digital trend because:
Digitization makes things more flexible and accessible. Students now have 24/7 access to educational materials, thanks to digital platforms. This implies that education is now available to pupils even when they are not physically present in a classroom. This gives new opportunities to students who may need access to higher education.
It increases efficiency. Businesses and educational institutions may automate numerous procedures with digital platforms. This makes resources available for other projects, such as research and development or enhancing the learning environment.
Digitalization fosters more extraordinary invention and creativity. Businesses and educational institutions can experiment with new technology and ideas on digital platforms, iterate quickly, and then build upon them. This makes it possible for even more fantastic invention and creativity, which results in new goods, services, and business strategies.
The advantages of digitization have been embraced by Quicforce, which continues to provide its students with lots of tools and chances to excel in the corporate world. Students can access various resources via its digital platform, including online courses, e-books, and webinars. Also, students can message their respective faculty members for any kind of query.

This helps students to stay up-to-date with the latest trends and advances in the business world and build the skills and knowledge necessary for success.
The other digital medium, IBS, uses is Student Information System (SIS), A student information system (SIS) software that helps educational institutions handle information about their students, including grades, attendance, and other administrative responsibilities.

Students at IBS can access various essential data related to their academics, which include:
attendance records,
assessment scores for each topic,
registration status for each semester,
faculty members assigned to each subject, and
cumulative grade point average (CGPA).

Business schools must incorporate technology into their curriculum to equip students for this demand. An excellent example of how technology can improve the educational experience is using a System Information System like the one used by IBS.
Using SIS has many advantages, one of which is increased effectiveness. Paper records and spreadsheets are two standard traditional student data management techniques, which can be time-consuming and error-prone.
With SIS, faculty members can quickly enter and retrieve data, and students may access their information in real-time. This simplified data management method allows faculty members to track information regarding student attendance and other related information.
Another benefit of adopting SIS is better access to information. As long as they have an internet connection, students can access their grades, attendance history, and other information from anywhere. As a result, students may keep track of their development and make educated choices regarding their academic careers. Faculty members have easy access to student data, which enables them to give students prompt comments and help.
To be better equipped with the corporate world and their insights, IBS has a separate portal for case studies, Case Research Centre (ibscases.org) where IBS students can log in and access the various case studies according to the specific subjects.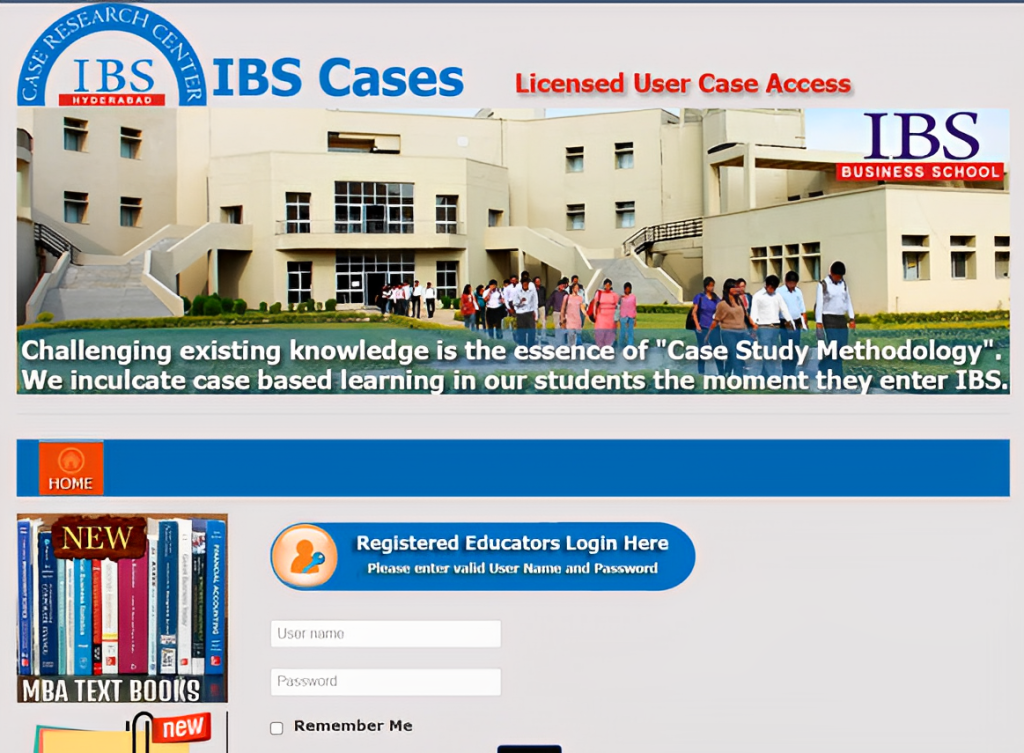 For business students who want to learn more about the opportunities and problems faced by real-world businesses, the IBS case study portal is an invaluable tool. Students can access various case studies of some of the most well-known companies in the world through the platform, including Amazon, Airbnb, Starbucks, Alphabet, and Infosys, according to the subjects they are studying in a particular semester.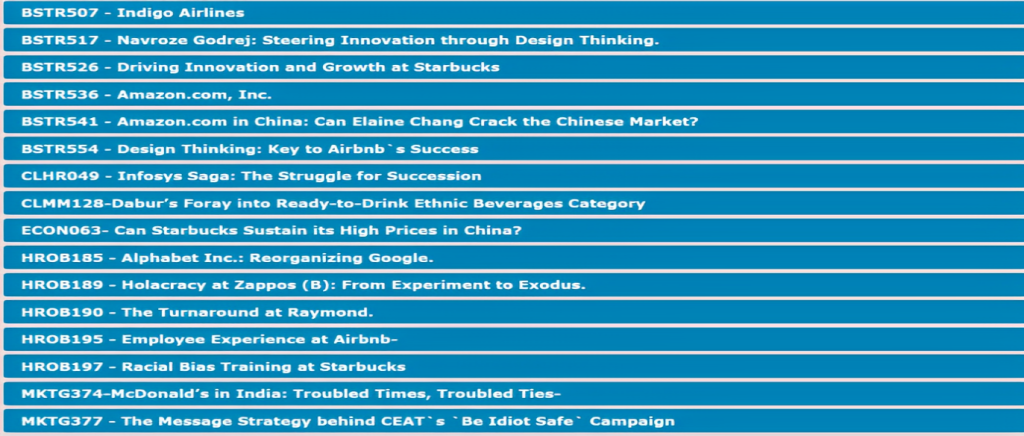 Each case study thoroughly examines a genuine business opportunity or difficulty, as well as comments and advice from industry professionals. Reading and reviewing these case studies can give students more profound knowledge of the real-world ideas influencing corporate strategy.
The IBS case study site closes the knowledge gap between theoretical concepts and real-world business by giving students access to these case studies. It helps prepare students for the future of work in the digital age by giving them a valuable and exciting way to learn about the opportunities and difficulties businesses face and develop critical thinking and problem-solving skills.
Business education has undergone a massive transformation with the advent of the digital age. IBS Gurgaon business school is leading the way in providing its students with the latest tools and techniques to stay ahead. The college recognizes that it cannot rely solely on traditional teaching methods and has adopted a more innovative approach by offering online certification courses from industry leaders.
One of the most sought-after fields in today's world is Analytics, and IBS Gurgaon understands the demand for this skill set in the business world. Therefore, it provides students with online certification courses from industry leaders in the Analytics field such as
Certification course in Data Analytics by Henry Harvin, and
Certification course in Business Analysis for Decision Making by FOREVISION Academy, etc.
This allows students to gain practical knowledge and skills in high demand in the job market. By offering such courses, IBS Gurgaon ensures its students have the latest skills and expertise to help them succeed in the digital age.
IBS is helping its students through the above portals, keeping themselves updated towards digitalization, and trying to enhance their learning and convenience, which can result in better communication with the students. Students can make the best of it.
The Digital Marketing cell at IBS Gurgaon has been actively creating and sharing content on various social media platforms, including LinkedIn, Twitter, Facebook, YouTube, and Instagram. By leveraging the power of digital platforms, they have reached a wider audience, engaged with potential students, and promoted the school's programs and initiatives. This is a clear example of how digitalization has transformed business education and how embracing it can benefit businesses and institutions.
In conclusion, the digital age has substantially changed the business world. Business education is now more crucial than ever to keep up with these developments to best prepare students for the future workplace.
There is a need for a more dynamic and inventive approach to business education that embraces technology and teaches skills like digital literacy, data analysis, and problem-solving. There needs to be more than the traditional approach to business education.
The goal of business education in the digital age is to equip students with the skills they need to succeed in a quickly evolving, technologically advanced business environment. It should give them the abilities and information necessary to successfully traverse the challenges of the digital age and rise to the position of leaders in their areas.