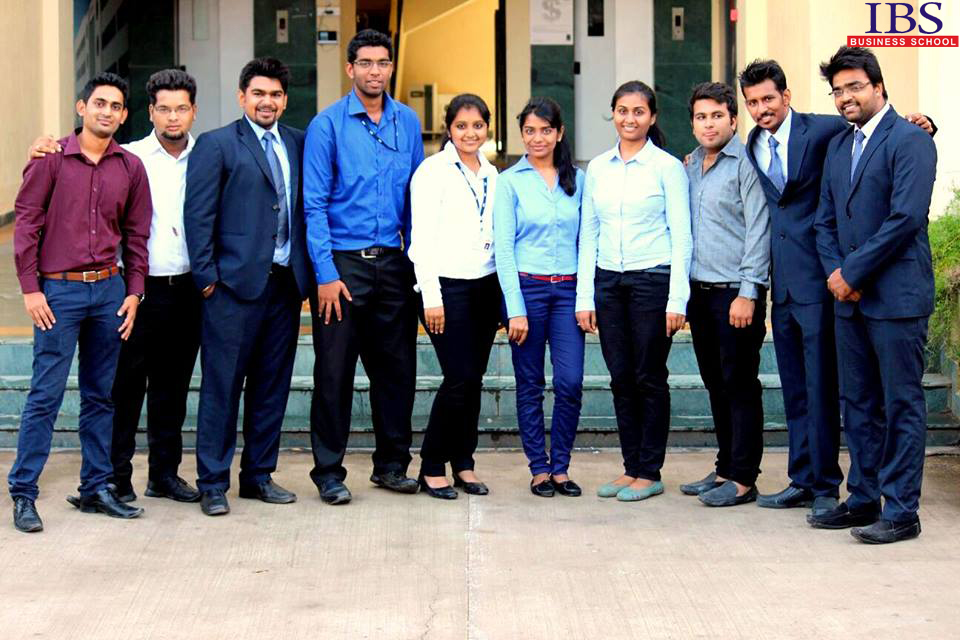 Five years ago, my MBA degree was my biggest asset. Today, I use its photocopy to apply for a business visa. But the pointis, I still have it and I still use it.
There could be several reasons for you to do an MBA. It could be to fulfil your father's dream. It could be a matter of pride for you, or may beit is to achieve the best possible career. But how many times do you really dig deep and do a long-term post MBA career assessment analysis? Do you think how much your MBA will be worth after five or 10 years? Most of us do not do that and that is why, it is time that we take a systemic approach and apply predictive judgement to our career.
2 years after MBA: your degree appears in 'bold'on your CV
When we are fresh out of an MBA college, our degree and specialization are our biggest strengths. We highlight our college assignments and summer internship experience and talk about them in placement interviews.Our only aim is to market our projects and scores to get a decent job. We hardly ever think- what next? I am sure very few of us ask ourselves – for how many years will my MBA degree get me a job? Will my scores always be considered so important?It is in your interest that you answer these questions, or at least think about them in advance, to deal with the competition.
5 years after MBA: your experience matters more than your degree
Five years ago, I remember people introducing me to other team members by just saying "he is an MBA in finance".  Today, they introduce me by what I have achieved in the company or my expertise. An MBA is a way to distinguish you from others in the workplace, but only for the first few years.You need to map the journey for yourself later.
Coming back to my point about the validity of anMBA degree, students must take a very informed decision regarding their placements. Their experience of working in a corporate, their understanding/knowledge of the business environment and processes will play a greater role in defining their long-term career rather than just the MBA degree.
So the next logical question is – how doyou do that? Here are some tips: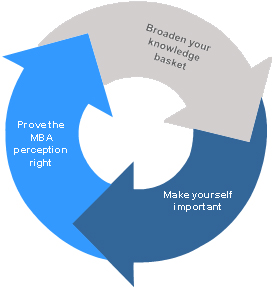 Prove the MBA perception right
MBAs are perceived as people who have gained significant theoretical knowledge of business and are ready to apply this in the real world. They are expected to solve complex business problems and work across dimensions with ease. You can best gain from this perception by proving it right. By this I mean, you must get so deep in the business and its processes that you actually come out with practical solutions. You must take the lead in building teams, creating project plans, measuring output and reporting it to the leadership. By doing this, you will gain exposure to a variety of business aspects and develop expertise in select fields as well. This expertise will help you grow in the same organization or others. At the same time, this experience and expertise will complement your MBA degree.
Broaden your knowledge basket
Once you have gained expertise in a particular area, you must also consider expanding your understanding of other domains. For instance, you joined an operations set-up of a bank, and you have understood that function completely. Now it will be a good idea to look for an opportunity in other functions of that bank, such as sales and marketing, credit policies etc. By this I do not mean that you should neglect your core focus – operations, but broaden your knowledge base.
An increasing number of MBA schools across diverse disciplines are churning out a higher number of post graduates. In such a scenario, it is important to stay competitive and relevant to business needs. One of the key ways of doing this is to make yourself important. There could be many people talking about a vast number of MBAs in the market, but you need to keep yourself distinguished—the way you graduated five years ago. The skills and knowledge you gain in your corporate career will give you a chance to make yourself unique. However, this statement is to be dealt with caution.There is a severe risk of getting lost in the crowd. You must be updated, business ready and relevant at all points of your career to be ahead of others.
10 years after MBA: a sustainable career welcomes you
I am confident that having acquired several business skills post your MBA, you will have a sustainable career in any organization or your self-started venture. You will be placed much more comfortably than some of your peers with your MBA degree complementing your growth. Although the significance of your degree may diminish over the years, it will continue to play a key role at various instances. For example, the eligibility criteria for a certain position in a company may always require an MBA degree, or applying for senior freelancer role may have an MBA as a minimum requirement.
What does it mean for you?
Credentials always strengthen your profile and so will your MBA degree
An individual builds his/her credentials over a lifetime — step by step. None of these credentials are less or more important. They are all relevant and critical, but their importance depends upon the stage of one's career. While an MBA degree will be most important in the early stages of your career, skills and experience become more important at a later stage. Everything you acquire during your career is yours and of utmost importance. Make sure you use it at the right place and right time.
Contributed by Virag Jain ( Class of 2010, IBS MUMBAI )