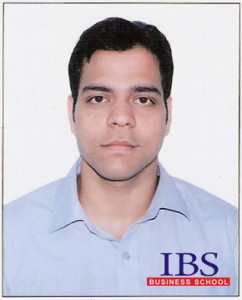 The alarm clock in my cellphone roared 5 a.m. but as usual I slept through it. Suddenly I jumped in my bed at 5.30 a.m. as I had to board a Hyderabad-bound flight at 6.30 a.m. from Indira Gandhi International Airport, New Delhi. My friends and I were busy celebrating till late night as I had cleared IBSAT examination of ICFAI Business School and had an interview call scheduled at IBS Hyderabad campus. The selection procedure right from the beginning was quite clear, organized and systematic and it left me and many others who I met later thoroughly impressed. The entire selection procedure kit was highly exhaustive and touched upon each and every possible point under the sun, moon and stars. We had a liberty to choose the date and slot of group discussion and interview as the interview process was spread across duration of a week (if I remember clearly). I was wondering how many students would have applied and got shortlisted which I got to know soon.
Anyways, I was still in Delhi and bleary –eyed. As I had got up late, it proved to be an eventful day when I actually begged the seemingly pretty ground crew member to let me board the flight. Indigo crew members were highly cooperative and with some hesitation issued me the boarding pass as I had reached the counter merely fifteen minutes before the flight was to take off. I still cannot forget the seething anger in the eyes of impatient co-fliers who had to wait for another half an hour due to my late arrival. My interview was scheduled for next day and I had the address of a place in Punjagutta. There were two options-either reach the main campus at the outskirts of the city on your own or board the buses organized for the aspirants. I chose the latter option. I was surprised to see huge caravan of buses and large number of aspirants as swarm of bees. The buses got filled in no time and the engines started in no time.
Here I would like to mention one of my attributes and seek to make a request. I carry lackadaisical attitude traces of which are still left in my cells and I was saved in nick of time that day. Majority of the fellow passengers were discussing something in an animated manner and some were simply looking at pages of open notebook and mumbling under their breath. I asked what they were doing out of ignorance. They looked bemused and some looked at me as if an alien has also been shortlisted. An exhaustive list of contemporary topics was given in one of the booklets of selection kit and we all had to prepare three minute content on any of the given topics. I have a
knack for reading and writing and I was prepared in no time. But here is a word of caution
Do not treat booklets in Selection kit as simply marketing collaterals as they contain pivotal information about the educational establishment/group, the entire selection procedure, do's and don'ts , documents required to be produced, list of documents to be submitted and related useful and relevant information.
Anyways we reached after about an hour-and-a-half and when I deboarded the bus, my jaws fell in awe. The campus was truly colossal like ones shown in Star Wars. It was really huge that anyone may get lost in the lanes reaching out in different directions. But I saw queues were formed and soon I was a part of one of them. The queues were as per the roll numbers. The aspirants with roll number from 1-100 in a queue which was supposed to go for group discussion first, 100-200 in another which had interview first followed by group discussion. There were many queues ( I honestly could not count) but I believe that around 3,000 students had come on that particular day to test their luck. Several groups had their interview and group discussions simultaneously in different blocks.
It was simply a pleasant surprise that all the proceedings were getting completed as per the assigned time. So meticulous and particular were the team members of IBS. We (a few who I had befriended) all have had sumptuous lunch in the canteen. There was no stampede, no anxiety, no rushing. It was truly amazing. At any given moment, I did not feel uncomfortable despite the fact that it proved to be a marathon walk as the positive vibrations all over and in every corner were simply contagious. I was thinking that Delhiites shall borrow some useful tips from this organized lot which they may implement in weddings where none reaches on time and nothing takes place as per the schedule.
It was a long, tiring yet inspiring day. The selection procedure itself suggested that the team involved knew how to manage and implement key principles of management. I was certain that if got selected, I will opt for it as it seemed a wise and prudent decision. Our heartbeats were increasing as I was able to hear thumping sound of hearts of many who were huddled beside me. The final result was about to be declared. Imagine final result of around 3,000 aspirants in a single day and that to by 5.00 p.m. I received my letter. My hands were somewhat trembling which has been a rare experience but I tore the envelope with due courage to check the contents. I had been assigned ICFAI Business School, Gurgaon campus and my heart danced with happiness and joy.
The flow of the entire day was smooth and so was the travelling to and fro the huge IBS Hyderabad campus. My face was beaming with a sense of achievement and I murmured- my journey towards true learning begins. The cold breeze fiddling with my air seemed to convey its message- Congratulations for taking right decision and Good Luck.
I extend same luck to all the aspirants.
---
Contributed By : Vineet Mani, Class of 2010, IBS Gurgaon