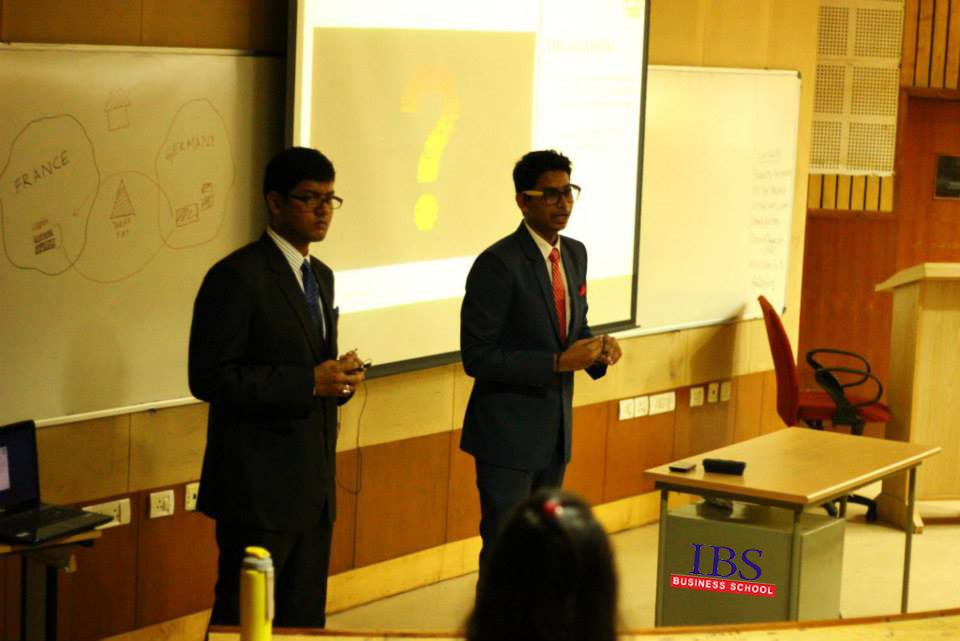 Sanjiv was roaming in the Board room in a restless manner. His steps were get heavy and he was getting pale with every passing moment. It was his first wedding anniversary and he had already avoided fifty calls from his beloved wife and hundred others from loved ones who wanted to congratulate. He wanted to take his wife to one of the most expensive dining outlets but a meeting at eleventh hour had put an end to all his enthusiasm. He put one of his hands in his blazer's pocket and took out a document. It was his salary slip of last month. An astronomical amount, beyond doubt but he had seldom got an opportunity to spend even half of it. His family and social life, hobbies and passions had already taken a backseat and the stress caused was taking toll on his health as well. How happy he was when he was offered such a lucrative pay package. He had become a person to be envied with across the college campus. Some of his close acquaintances and seniors had warned him that the timings will be really long and schedule will be tiring and taxing, but he did not pay any heed. I will work against time and will move up the ladders to become youngest CEO- he had an edge in blabbering.
He had worked really hard but in due course had moved galaxies away from what he loved to do. He did not remember when he had a sumptuous meal with the family, carefree time with his lovely wife, fun with friends and spending quality time at his favourite place, the gym. Sanjiv kept thinking about all this and settled in a chair lying nearby. There were no traces of emotions, however, a few quickly drying droplets of tears. Further, the kind of job he had thought about was nowhere in sight. The sales profile was the last thing on his agenda but he grabbed it because he opened his eyes only to pay package. The job involves great deal of travelling but it is never a leisure trip. The stress and strain graph keeps soaring and after every visit, submission of detailed report with lesser facts and more forecasts is a herculean task which Sanjiv does not like at all. This was not something he wanted to take up but he ignored the job profile completely and consequences appear to be dire. He always dreamt of a job where he would get ample of time to spend with family and chase his dreams but where he has landed. Isn't it creepy? It is indeed but unfortunately many of us rather majority of us fall in this trap. I still remember and recollect when we were in our first year, 9 out of 10 batchmates only used to discuss average packages of previous years. They used to discuss economic slowdown or market trend to gauge its probable impact on pay packages. It is very right when people state that B-schools charge an arm and a leg, so what is the harm in earning maximum amount as many financial commitments need to be taken care of including installments of educational loan. But I have a fundamental question to all the votaries who only vie for lucrative packages- Is the life only confined to earning more and more and leaving other beautiful things of life much behind? In my viewpoint, there shall be a nearly perfect balance in life. I have few handy tips which are nothing but my notions gathered from limited work experience as a professional.

Have your objectives clear– I got myself enrolled in MBA programme as my friend next door, my immediate cousin, my distant relative's daughter and many I knew were pursuing the programme. An entry in Corporate world with style and huge pay package was in my mind when I entered B-school. Do you also fall in the same brigade. If yes, kindly change your mindset. Do introspect why you really wish to take up not only the programme but also the electives in third and fourth semesters. Prioritize which sectors you seek to head towards and also the micro areas which you intend to focus upon. This exercise if undertaken sooner than later will help you lead almost stress free life, both personal and professional, in the long run.
Check before you leap– Of late, I read a news stating that three IITians refused to join firms offering around 1 crore as an annual package. Two wanted to study further and the other one who settled for a job fetching half the amount offered previously as he found the job profile meaningful. The catch is that if you see that a company is offering job profile which suits your taste, inclination and temperament, just grab it. The paycheck might not make you happy but as you are passionate about work offered, you tend to excel in it and soon can create a place for yourself. Your happiness and level of satisfaction will always encourage you to work more efficiently and effectively and believe me moolah follows, will in fact chase you.
Further, never let your passion for any hobby die. Practice it even if the work gets demanding as efficiency is directly related to happiness. I still remember running ten kilometers a day in the wee hours during semester examinations and still managed to secure scholarships and I personally follow the same thumb rule in my professional life as well.
In the end, just a few more lines to express my personal stand. Spend quality time with your family and friends as the love and support plays a key role in coping with stress and pressure which every job offers.
All this can only happen if you pick up something you really seek to pursue as a profession, as a career. A kind advice- Do not work as a ruthless butcher and get paid as top-level executive. You may feel a bit sad when you will compare your pay package with many others in the beginning, but if you selectively choose the job which offers what you really seek to undertake and may excel, many would be jealous of you beyond imagination at a later stage.
Pick wisely, choice is Yours!!!!!
---
Contributed by Vineet Mani ( Class of 2010, IBS GURGAON )