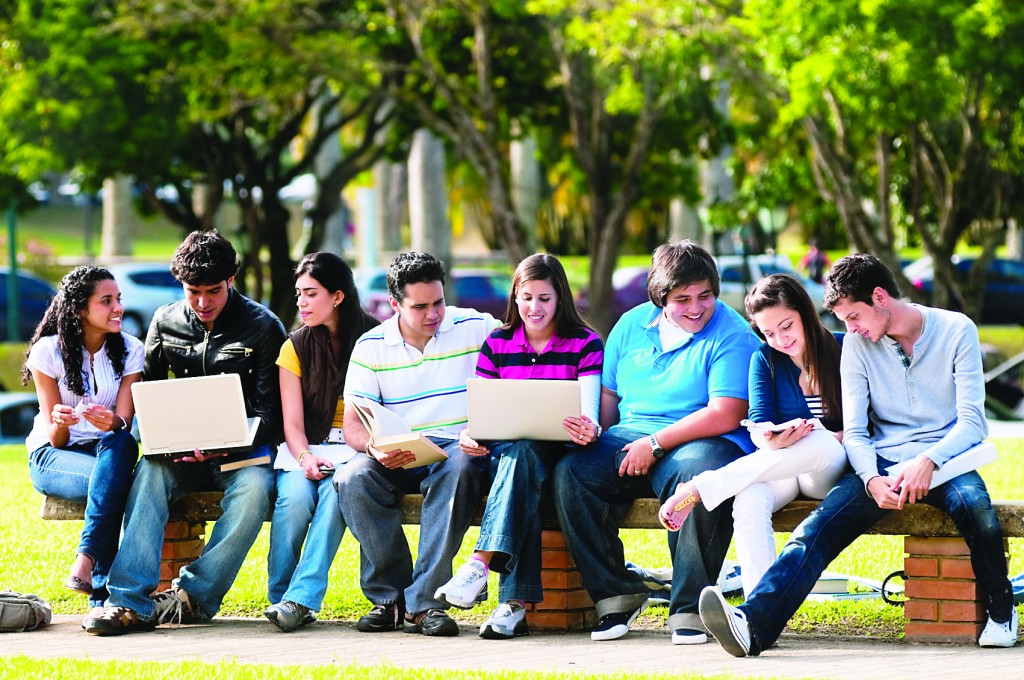 (How to make the most out of an MBA alumni network)
In their quest for a job, many B-School graduates rarely tap their alumni network for prospects and leads. Somehow, the thought never occurs to them that those who have passed out of the institute and are holding responsible positions in the corporate sector can be an invaluable resource.
Most B-Schools have a robust alumni association and they work hard to ensure that older students are kept connected with the institutes in which they received their education. Most alumni in fact are only too keen to help the newer generation of students and to mentor them.
Former Britannia Industries MD, Sunil Alagh, graduated from IIM and I know for a fact, that he takes the trouble to attend alumni meets and interacts regularly with the students there.
Not all MBA students who pass out are able to get immediate placement and this has nothing to do with their qualifications or abilities. Most of the time it is due to a mismatch between what a company needs and what the candidate is qualified to do. In such cases, the alumni network is the best bet and the students themselves need to be proactive to reach out to those who have been former students of the institute.
In this digital age, it has become easier to reach out to people because most alumni networks either are on LinkedIn or have social media groups, where it becomes easy to interact without being intrusive. Earlier one had to get their contact details from the alumni association, whose responsibility it was to maintain them and often they would lose touch if the person has been moving extensively. Now there is no chance of losing contact because everyone is always connected.
Even if you do not get the job, you wanted right away do maintain good relations with the network because you never know when the right job will come along. This is all part of the networking process, which you will anyway have to learn as you go through your corporate career.
 I feel that institutes should have a good working relationship with their alumnus all over the world because it creates a network that is even better than a job placement event. Those who are in senior positions in a company and in positions of influence may have the authority to recruit people for their organisation. If they already know that a candidate is right for the job based on the feedback received from the institute, then this reduces the recruitment process and time.
The current batch of students can take advantage of tips shared by the alumni network and know exactly what they have to do.
For students of all generations, alumni networks are the best way that they can give back to the institute from which they have learned so much and to whom they owe a major part of their success.
Access to a worldwide database of leading corporate
The alumni network works better than any search engine. This is a ready-made database where you can find contacts to some of the world's best companies. People who are already working there can open the doors of the company to you. They would be the best people to know what positions are available and who is hiring. You would not have to wait for job listings and be part of an anonymous crowd who file their resumes online, which often get lost in the confusion.
Alumni memberships in some of the leading business schools sometimes number in several thousands. That's a huge database that can be readily accessed.
'Inside' Contacts
All over the world, students of professional institutes utilize their alumni services to be introduced to the right people in companies. You get access to opportunities and to people whom you may never get to meet otherwise. In fact, you should make it a priority in your job search.
You need to start your networking right before your final exams. This gives alumni ample time to prepare and for them to find the right kind of opportunities for you.
Utilize the alumni association and make sure that you send your CV in advance to them so that they can circulate it to all the members. Even if some of the older students are not members of the association, hey may be keeping in touch with those who are.
It is quite possible that some of the people who may be doing campus recruitments are alumni of your school. It pays to know in advance, who is part of the recruitment team.  Do they have anything to do with the institute in any way? What was their background? You need to do some preliminary homework so that you are prepared when you meet them.
Headhunters these days also use alumni network associations in order to make their recruit services easier.  They get qualified people who can be vouched for. It is a resource that only now they are waking up to.
Projects and Internships
Do you know that you can also use the alumni network to get good internship projects? You know how important these internships are to your final scores and they also matter when you finally go for your job interview.
If you have a trusted mentor with whom you can work, get the project, which can display your skills, with someone who knows your educational background it makes all the difference in the world.
Many MBA students are absorbed in companies where they have done their project work or interned. The internship also provides you the opportunity to come into contact with the right people at the companies, who are in a position to made recruitment decisions.
You need to remember that while your institute is doing the best it can to 'place' and find the right job that fits your qualifications, abilities and temperament, you also need to be very proactive in developing, creating and nurturing your own network.
Contributed By : Sidhartha mohanty(Class of 2005, IBS Ahmadabad).