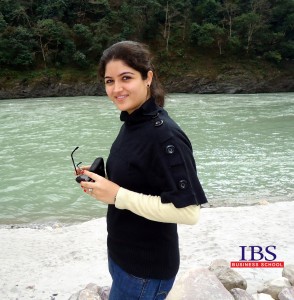 It's said that in the journey of life, each day is to be lived to the fullest, so that on looking back you have a grand story to share. In this story, there are phases that define the entirety of the narration. Keeping in mind the vast expanse of Indian diaspora, I am sure many of you will be undergoing a phase that I am going to touch upon today.
The exam fever has subsided, leading to the result declaration mode that brings another upsurge of emotions. Some results have been announced whereas some are yet undeclared. Nevertheless, everyone plans for the big win at the best institutions. Just a few years back, I too was a part of this roller-coaster.
Though I graduated in engineering, I knew it was not my calling. But hey! One can find small bursts of freedom even in the times of chaos. So the "extra" in our curriculum had always been where I found my solace in and it is from those times I found my pathway to a career of my choice. Managing and organizing events, handling people and resources was my forte. Voila! MBA became my stepping stone to attain professional nirvana.
It's easy to fall into the generic trap of the run-of –the-mill institutes or the traditional pathways to get my desired degree. I already had that share of stumble so was careful in making choices which balanced my caliber, aspirations and resources at hand. Being from a small town with limited availability of brick and mortar aids to pave my way towards my dream course, I resorted to the internet and made it my mentor. Considering the stiff competition at pan India level and rigorous preparations done by the well endowed candidates, I made up my mind to strive as hard as I could. And play my chances in a way that whatsoever be the outcome, it would not deter my faith in myself.
Like many other aspirants, I tried my hand at a decent share of competitive exams to get an entry at the various prominent B-Schools. Each exam was escorted with its share of highs and lows in my overall preparative process. After the tides of testing our intellectual caliber dropped, strong waves of how we fared in those tests washed the shores of our young minds and hearts. Many hopes drowned and many got a chance to float too. This was the time when I came face to face with my first encounter with what can be called "A life changing gesture".
IBSAT, as we all know is a doorway to enter the prestigious ICFAI/ IBS institutes. For me, its result bought with it a grand invite to its swanky ICFAI, Hyderabad Campus. I remember how I trembled at seeing my call-letter and the immense planning of how I, along with other friends who cleared, would attend the 3-Day event of Seminar, GD and PI.
After taking care of the travel and stay arrangements, came the realization of how to approach the process as the competition would be immense and this time it was about the battle of wits and knowledge. So in came the "Google-Baba" as we fondly called the mighty search engine. Lapping up all the tips on the how's and what's, I worked on the inside-out approach. Rather than adjusting myself to the external stimuli, I somehow went on an insight method where I began with a SWOT and progressed to find how a degree with ICFAI would be a mutually beneficial accord.
I had read somewhere, 'If you have reached the group discussion and interview level of testing, there is hardly ever one bad quality in you that will result in a rejection. There might have been many others who could have been at your place. But they are not. You are selected because you are better than thousands of people who appeared for the exam. So, it can never be only your academics or only lack of confidence due to stammering or any other reason.' Now after covering my basics, I had to strengthen the bond between my vocal chords and mental synapses.
This is of course not to say that a person's history as a student doesn't matter. I too did not have a very glorified resume to share. But when you are in a GD-PI round in a top B-School, you are competing with equals. Everyone will have grades to show-off and certificates in extracurricular would be dime a dozen. It will eventually come down to areas like your mannerisms, focus, analytical & listening skills, and many such aspects that will distinguish you from others.
So armed with my passion to do my best I set path on the journey to IBS, Hyderabad. The whole episode of reaching at Nagarjuna office from the airport and then being hosted well by the management at the university felt like an onset of a life-altering phase. Interactions with students and parents from all across the country under one roof were uplifting and helped me gain first-hand knowledge on the current state of minds of our care-givers and us. It felt like a beautiful potpourri of wisdom, ideas, aspirations, ethnicity, and beliefs.
I have never had much to fear the group discussions as I had a decent exposure to public speaking and the support towards reading from my family aided me in my communication build-up. Yet, the competition was driving my confidence to the edge. Keeping my head in place was posing to be difficult as information overload at the venue and the effervescence of selection kept my brain abuzz.
Selection Process Day 1- The excitement of this day gave me a restless night before so I began my day early by savoring the delicious offerings at the mess and calming my nerves through the warmth of food. The seminar began at the stipulated hall and gave an excellent view about the development of ICFAI institutes and various courses offered in the management domain along with how each one had a niche growth prospect for national and international markets.
Then followed our GD session, where we all were supposed to reach at the lecture halls in the main block as per the shared time slots. On reaching at the setting, I remember being unable to move my feet into the lobby I felt as though they had turned to lead! And suddenly I had a sweet lady by my side confirming the details of where she had to reach. We had a brief chat about the GD groups we were allotted and wished each other well. Somehow this acted as a prep talk and I finally entered my GD venue.
A lady and a gentleman sat as moderators facing a semi-circle seating arrangement for us. Few candidates had already settled in the room and I was directed to my spot in the group. In a little while, the room was filled with around 7-8 more students who took their seats. I remember feeling my hands and feet going stone cold as one of the moderators gave their introductions and asked us to follow. My attention was caught by the lady speaking on the development of the country and how we as future managers would aid in the same. She then proceeded to write our GD theme on the white board, "Should politicians be sent to B-School's". We were given 5 minutes to gather our thoughts and she would finally call in for the discussion to commence.
My mind was whizzing with ideas for pros and cons of this subject. I jotted down all the pointers on the given rough sheet till our time to discuss the same began. I took the plunge to initiate the conversation by citing a recent news article that favored promoting and practicing executive MBA at leading institutes for the political personnel and its consequent benefits. This brought in a flurry of responses both for and against such a proposal. I too tried my hand at covering all aspects of this issue like having a minimum level of education guideline for the politicians, to incorporation of educated youth in the political arena and upgradation of the level of education to generate better citizens and leaders. The GD ended with each of us getting a go at our conclusion to the discussion. The rest of that day passed in a blur and I found myself waking up to the PI day.
Selection Process Day 2- They say every interview is built from the answers of the person being interviewed. So I kept in mind what were the areas that I would like to highlight and how I would be able to justify my humane weaknesses. The PI's too had been set for students at various lecture halls at different time-slots. I had mine somewhere close to noon so my tête-à-tête at home and with friends helped me build my case and got me pepped. I had made-up my mind that regardless of the result, I would make sure that I take back only the good memories of moments spent at IBS campus.
Arriving early at the place of PI gave me a view of the ambience at IBS, soon I heard my name call by the guard outside the lecture hall and I stepped in. I was met by a veteran who gestured to sit. We shared our pleasantries and he asked for my resume. Unlike the day before, I felt more confident and prepared. I felt no major hiccup in our chitchat. Questions were covered about what made me move from a technical field into managerial arena, what my aspirations were and how I aimed to achieve them.
I was quizzed about my hobbies and how I felt they help in defining me as a person. In our discourse, I realized that the interviewer had a technical background as he touched upon some aspects of my trainings and projects. A couple of vivid questions that I remember are: "What are you three major accomplishments as of now?"…which was followed by "What are the three mistakes of your life?"- to which I responded that I consider mistakes as learning curves and 'Three mistakes of my Life' is the title of a popular Chetan Bhagat novel. My last points of closure were on the highlights of living in a small town. The meeting ended with my feedback to him and best wishes to each other.
I left the room with a sense of accomplishment as I felt that a PI is basically meant to know you as a person. Because I had already attempted to gain insight on knowing myself before I began my journey towards my masters, now the IBS Selection Process did not feel like a stumbling block in my path. Little did I know that this was just the tip of the iceberg.
Few weeks later, I received an acceptance mail from the IBS fraternity citing my eligibility to apply for the IBS campuses and their courses. As the summer set in, I had closed my deal to get exposed to the world of management at IBS-Gurgaon. The choices and learnings that followed in the two years of my masters at IBS strengthened me as a person and helped me grow exponentially. My stint with each and everyone at IBS, be it the students, teachers or helpers; assisted in bringing me closer to know who I am and how can I be better each day.
Though its been quiet sometime since I have left my alma mater, but I still feel a part of me shall always live there. "As has often been said, the youth who loves his Alma Mater will always ask, not 'What can she do for me?' but 'What can I do for her?"―Le Baron Russell Briggs.
Contributed by Deeba, (Class of 2013, IBS Gurgaon)