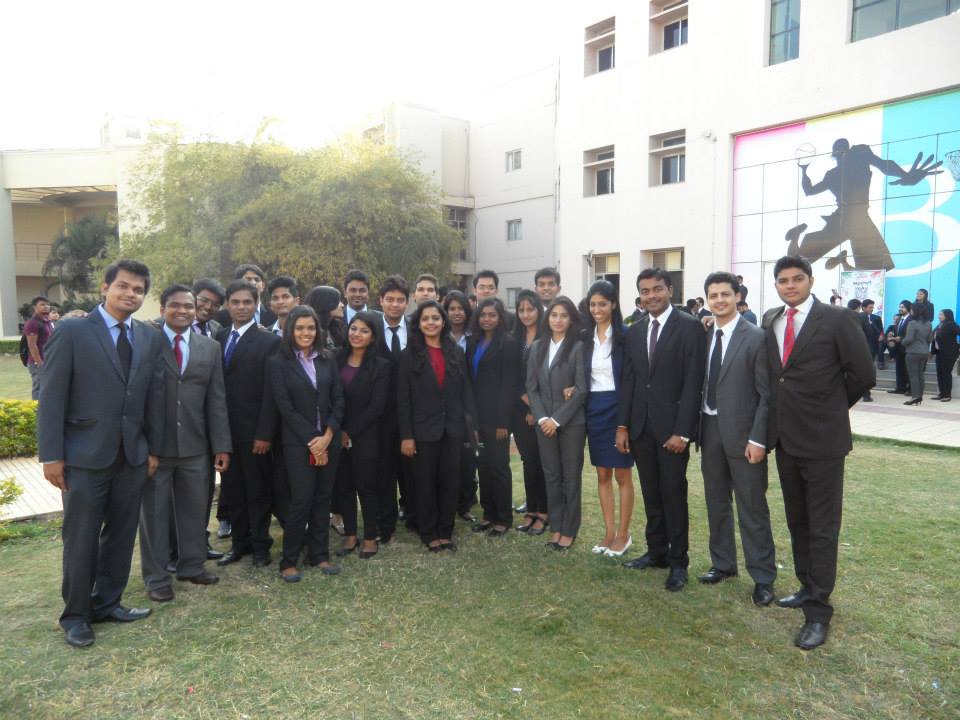 MBA is known to be a life defining career. All of those who have experienced this will agree with me. These two years will probably be the most joyous as well as awakening years of your life. From assignments to final placements, each event will bring something or the other experience which will be full of learning.
During these 2 years there will be many times when you will have to take decisions. From small to big, all the decisions will impact the course of your life at some point in time. There may be some wrong decisions which you may not regret once you get into job. But there will be some decisions which will require extra care from you before you take them. These decisions can change your life forever. All you will need to do will be to sit down and think about how they may affect your future. Let's have a look at some decisions which you may regret after 10 years of finishing your MBA.
Chasing the Green – Someone has said that Money can't buy everything but it can buy you most of the things. But is chasing money really worth it?
Once you get through a good B school, you start thinking on how you will be able to get the right job which fits you. Off course it is justified to get buck loads after you have successfully completed 2 years of hard work. But trust me money won't matter that much down the line if you had decided to pursue something very different from what you had actually wanted to do.
Money is essential part of one's life but sacrificing on your dream job is not worth it. It may happen that you may want to opt for companies or job profiles which are paying you good but it may so happen that the same company/job profile may not suit you later.
Earning money can be a goal but at the end, the only thing which will matter is peace of mind which you will only get once you opt to do what you want to do. Taking up a sales job to earn hefty commissions when you have acumen of creativity will not help you in long run
Wise thing is to go for what you want and what makes you happy even if it's monetary value less. Excel in what you love overtime and Money will follow you.
Following the herd – Once you are in MBA, drop the herd mentality. Learn this straight and clear. MBA is a very professional course and maturity is expected from you. Just because your friend or your classmate is choosing finance it doesn't mean you do the same.
Carefully analyse and decide the area of expertise/ field you want to go for. Talk to your seniors and your teachers. Attend you classes regularly. Participate in events and extracurricular activities and find out what interests you more. Weigh your options and then decide to go for what you want.

Missing the fun – MBA is a course which will develop your overall personality. It's going to be the last two years of your education life why not to enjoy them to the fullest. Running behind grades will not help you. Off course getting good grades are important but what equally important is to enjoy your life and having fun. Make good plans and go out with friends occasionally. Take part in cultural events; join clubs roam around the city. Take break from studies. Whenever I think about how I enjoyed my days at B school, I miss how I used to enjoy mid night maggi and roaming around Mumbai with my friends. You will also make memories and will cherish these memories for the rest of your lives. You will have to decide when you want to take a break and have some fun and I am sure you would not want to regret upon deciding not to enjoy your life.
Not networking – Fact alert! MBA is about networking. While in school or college we may have some preferences. There might have been some specific set of people you wanted to talk to or be friends with. B schools are different place altogether. In MBA it is better to get in touch with as many as people you can. For good off course. Make good and friendly relations with people. Help people, make social groups and discuss what is going around. Share knowledge and learn from things. These people will definitely help you in many things in the long run. For example referring you for job in companies, helping you to adjust in new cities, getting you business and what not.
It is also recommended to you to be hyper active on social media sites specially LinkedIn. In many cases companies look for online profiles of candidates for various reasons. Make a strong network of people. Connect with them and join online forums and groups. It will surely help you in future. Take it up very positively.
Avoiding making mistakes – We are humans and we are allowed to make mistakes. Accept this fact. If you don't make mistakes your probability of learning will be less. You can always learn from your mistakes and that is the key.
Perfect grades, perfect job and perfect salary can be a dream but trust me it is very important to learn to accept the mistakes you have made. Don't avoid making mistakes, they may happen. Worrying over the consequences of making mistakes will confine you from exploring your own limits and boundaries. Sometimes making mistakes are important to know what is better. It doesn't off course mean to make them intentionally.
              As I had earlier stated MBA is a life defining career and if you choose this path you have to live with all the pros and cons. You will experience many ups and downs but it is up to you to make better decisions. Give proper though to each important action you take so you don't regret them later in your life.
---
Contributed by Leena Sonparate ( Class of 2013, IBS MUMBAI )
Linkedin Profile of Leena Sonparate : http://in.linkedin.com/pub/leena-sonparate/4b/715/aa7