Hey you! Yes…I meant you. Eyeballing this article and thinking what's in this for me! I'd like to share an anecdote with you to give a gist of what I intend to write about today. During my early childhood, my teacher gifted me a famous book by Stephen Covey. For a long time, it did not make sense of what he meant by "7 habits of highly effective people" but eventually it became the words of mighty power. So in keeping those words in mind I would like to start my interaction with you.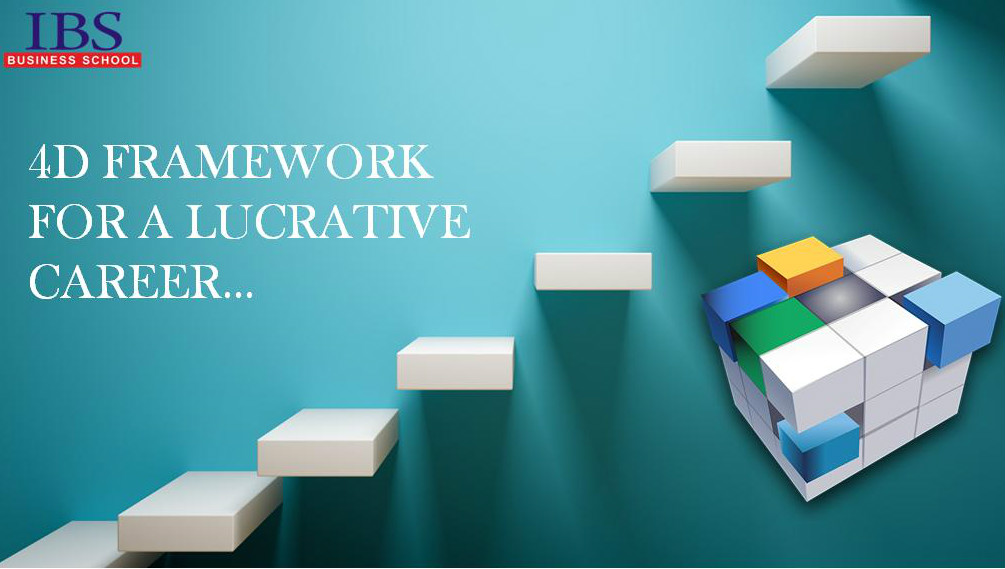 While planning out our career, we constantly want to think with the end in mind. This implies being aware of how the present will affect our eventual goals. Every action we take and each association we form impacts our potential self. Though it's vital to look forward in cases of career development, it's equally important to reflect on how living in the moment will aid in accomplishment of our career goals.
Sometimes during the daily discourse of our career plans, we can easily get lost and forget about living in the moment. Whether you're apprehensive about achieving a goal or getting your dream job, you must seize the moment to proficiently sketch out your career. The individuals you meet and the events taking place everyday can change your career in a bat of an eyelid. When you become too focused on looking ahead into the future, you can miss out on valuable breaks taking place in the present. Before you know it, you would have missed a big opportunity that could have been a significant change for your career!
Career advice isn't one size fits all – what works for someone can be the cause of failure for others – but you can derive an overview on how to protect your professional self at different junctures of life. People in some occupations are able to respond perfectly; for instance: "I did well in school, got into a big college, did my internship, received a top scholarship, continued to work partly and study, eventually I became the most sought-after consultant in the state."
But many others will have a rather different purview like, "There was no majestic preparation. I just took it one step at a time and tried to make wise choices." That's how it is for a good number of CEOs for large businesses, and it's how it is for writers. There's no definite pathway to victory—there's not even an accord on the meaning of success. But I think most victorious individuals "planned" their careers by cultivating a few detailed behaviors in themselves as the time went by. So whether you are in your 20's or nearing your retirement, we should always aim high and never stop in shaping and fine tuning our career, it's important for us to know what "career-planning" means, and how to accomplish it.
For every internship and full-time job prospect, there are a slew of technical skills, experience, and competencies that a candidate needs to possess and highlight during the job search process. In case of MBA graduates, this becomes even more vital. Yet, there are also a set of high-level, general qualities that an apprentice has to exhibit in order to be the one to obtain the job offer, given that there are always more contenders who meet the criteria required to do a job well than there are candidates hired to do that job. I think it's a process of developing the four dimensions shared below and using them as a framework to guide your day-to-day decisions.
In science, "Four Dimensions" are identified by, typically the three dimensions of space (length, height, width) and time. The fourth dimension, the dimension we live in, is rarely spoken of, because most people don't know time is dimension as well. Taking a rough cue from this concept I have taken the liberty to redefine 4D into: Performance, Behavior, Competencies, and Intellect.
The Four Dimensions exist and are exhibited in all types of professions and conditions. They are defined for a broader level because they cover different context and forms of work, they can be used as a common framework and as a standard of measure across businesses, roles, levels of hierarchy, company objectives, and so on. They cover a wider, more holistic set of traits possessed by prospective aspirant or employee- most organizations mainly focus on diverse stages and characteristics of "performance"- as well as try to capture not only present skills and potential, but future prospects and the capability to discover and develop as a professional.
The Four Dimensions are like the four planes, each an independent entity and yet connected to the other. For example, we can link Performance and Behavior as one set of planes and the other ones linking Capability and Intellect, as shown below.
Concept is that at these are four areas where an employee or job aspirant can display skills and actions that are valuable to the business. He or she is capitalizing on performance (carrying out tasks, meeting objectives, delivering results), demonstrate ideal behavior (engaging peers, stakeholders, and clients with charm, maturity, and concern), applying a set of competencies (performing fiscal, budgetary or cost analyses, forming strategic and/or marketing campaigns, defining contracts, etc.), and showing intellect (an aptitude for fresh thoughts, problem-solving, and novelty, an knack of quick adaptation to new circumstances, acquiring new expertise and develop as a manager and organizational lead).
The rationale behind the Four Dimensions emerging on two sliding scales is that it's very alluring to focus a good deal of one dimension at the cost of another. For instance, some professionals mostly worry about performance and fall short of fine standards of behavior – their solitary aim is to get results, achieve targets, form deals, etc., and they find their sense of worth and set their value to the firm in context of how they've performed, even if that meant they've been unsuccessful to acknowledge their peers, ill-treated their reportees, failed to guide and develop less skilled colleagues, and/or dealt wrongly with suppliers, partners, and customers, etc.
So we see that Performance and Behavior are what an individual does, whereas Competencies and Intellect is who or what a job applicant is.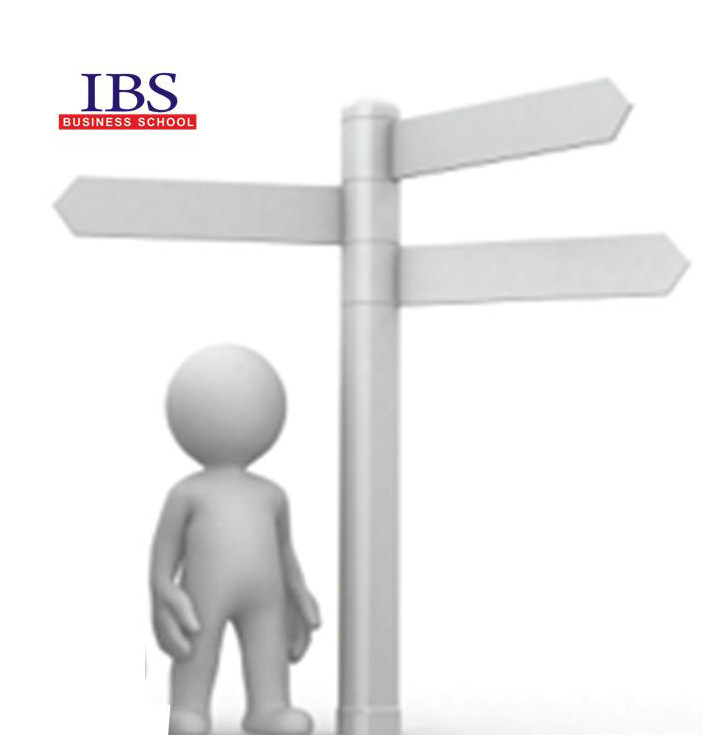 The Competencies category describes the sum set of abilities that a person currently has – his or her capability to do some work of with technical precision or expertise (everything from building a training module to making a PowerPoint presentation, coding a new piece of software, or managing a project).
Intellect, in this comparison, is a person's aptitude to learn, make critical assessment, take in fresh approaches, and transform, develop, and adapt to new circumstances. Thus, it can be defined as one's capacity to attain new capabilities, and it includes all the things we consider when we refer to someone's intelligence, curiosity, and even wisdom.
In case intellect appears less functional for most MBA job aspirants, it's worth recalling that the reason employers care about the academic achievements of students (from school percentages to CAT scores) is not essentially that those particular skills and knowledge are vital to carry out a certain job, but that success in the academic arena is an indicator of a person's capacity to learn on the job, grasp new information, and arrive at new insights and ideas that assist an organization to develop and compete.
As with Performance and Behavior, in the context of the scale between Competencies and Intellect; it's possible to have too much of one and too little of the other. One can be highly skilled and be able to multitask – very talented, by virtue of previous training and work experiences – yet lacking in capacity to adapt and learn, transform and grow in new directions (and emerge as a true leader in one's organization).
It's also a very hazardous spot for MBAs who rely too much on upholding their future potential rather than current proficiency, depending a lot on one's general power for critical thinking and wisdom lacking the ability to spot to the fundamental, ready-to-use expertise and competencies that are needed on day one of a new job.
Wholly, the Four Dimensions are a useful framework for accentuating the complete set of traits that are required for MBA-level "awareness." As a job candidate, you may face interviews that are restricted in subject (e.g., consulting case study that requires basic market understanding, or finance interviews that involve the candidates ability to analyze stocks), but a "behavioral" interview (about candidate's past experiences, track record, existing skills, personality, and future potential) is a platform to use the Four Dimensions.
I feel, the finest interviews are those in where a candidate has the chance to emphasize on instances from all four dimensions – presenting a high result oriented track record and a winning streak (Performance), sharing instances of supporting peers, serving clients, care for all stakeholders (Behavior), recognize  skill sets and expertise that is relevant to technical tasks or business-building endeavors (Competencies), and stressing on experiences and expertise developed till date, and also the capability to learn new things, be creative, and widen personal and professional horizons (Intellect).
If you're ever at a loss for a narrative framework to depict your capabilities in an interview (outside the chronological sequence recommended by the question, "Walk me through your résumé"), I advise re-reading your résumé and identifying pointers which highlight your Performance, Behavior, Competencies, or Intellect. Select the most convincing examples of each of the Four Dimensions (from professional, academic, and extracurricular activities), and throw light on your persona of being a well-balanced and aptly able professional who can engage others and eventually take on a senior role the business as it develops and evolves to face new challenges.
---
Contributed by Deeba, (Class of 2013, IBS Gurgaon)