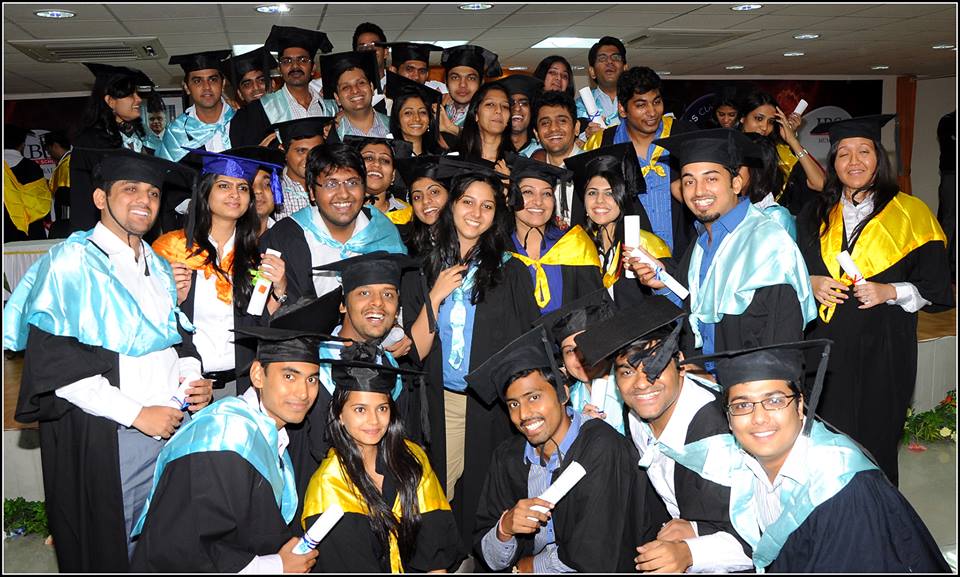 To answer the above question, an analogy between a painters' painting and a professional's career has to be understood. A professional can lead his/her career in the same way as an artist can paint his masterpiece but an artist cannot undo what he has done till that time on the same canvas  if he gets some new thoughts during the painting. A professional can do it with the help of a 'magical stick' if he wants to change to the business/senior leadership side or if wishes to change the industry. That magical stick is an MBA degree. With this, I have stated one of the most prominent reasons which candidates have with them before applying to b-schools every year. Now, there are various other reasons which the candidate must be able to think through and be absolutely clear before he even thinks of writing competitive exams as to why doing an MBA is such a big deal?
So, what is that itching behind the desire of the candidate to use the magical stick- an MBA degree? Talking about candidates with some work experience, they start to get a feel that they will face a 'glass-ceiling' during their growth as a professional may be after 1-2 years or even after 6-7 years depending on the individual. Only an MBA degree will be able to bail them out towards a role which will require more business acumen or senior leadership i.e. a strategic role. Or in other words, to convert them into a more functional and business oriented role from a transactional role in the organization.
In today's internet age, it would sound utterly illogical if one would say that I want to do an MBA to gain knowledge about managerial concepts when he/she can easily access all the literature for free on web. But having said that, it is the interactions with the faculty, industry champions and people with quintals of work experience and learning from their experience that makes an MBA worth it because one can never have access to that 'experience' of having mature business oriented interactions without actually doing them.
For people, who want to have something of their own, an MBA is just what the doctor ordered. Because, when they will be conceiving the idea of their start-up they will be well-versed with the parameters to adjudge the business feasibility of that idea. As a matter of fact, I can comfortably say that the experiences of people who had an MBA degree were much better than those who hadn't when they tried to get funding for their business. An MBA gives you that ability to see things from different perspectives neutrally before arriving to a workable conclusion.

'Connect the dots.' is 'the skill' which one must master before even dreaming of having a more strategic role in an organization. So to master this 'cutting edge' skill, candidates look up towards an MBA degree from a premier institute. An MBA trains a candidate to be more of a 'generalist' than a 'specialist'. So, once a candidate is out of the b-school, he remains a 'generalist' throughout his life which comes handy when he gets the position of as big as a CEO. For shouldering responsibilities at that level, having an eagle eye view of the business will be the most critical quality that the person must have.
Although till now, I have not talked about the most baseless and the most popular rationale behind candidate's intent to pursue an MBA which is the carrot of higher salary packages after MBA. So, let's be very brutally honest about addressing this rational because it is about money….the hardly earned money!!! So, the real picture is that when a firm employs you after your MBA, it pays you on the basis of what value you are bringing to the table. If you have not imbibed those soft or tangible skills in your personality during your MBA, then obviously it will not come out naturally in the job interview and the recruiters, now a days have that acumen to judge your value for the organization near to perfection. So, candidates who just do an MBA for the heck of it only to get hefty packages are doomed to be left disappointed. As a matter of fact, going out of the scope of this piece of text, this must be one of the reasons for candidates to ponder for as in 'why not to go for an MBA?'.
And last but not the least, apart from giving a candidate an MBA tag, greater career opportunities, exposure and knowledge, an MBA gives you the chance to do a very strong business oriented networking. Simply, because of the nature in which its contents are unfolded and delivered to the candidates in a classroom environment, you get to interact with people from various industries who will bring to the table something different. A strong alumni network, industry contacts through esteemed faculties of the b-school, a chance to avail an internship opportunity with a premier firm to have a feel of the playground before the actual play begins are some of the other aces that an MBA candidate has up his sleeves.
Thus, apart from the above mentioned reasons there can be other reasons too as every single individual in this world is solving a different question paper which is unfolded by life in front of them. An MBA is an experience which might not end up as a pleasant experience for every tom, dick and harry if the individual has not thought through as to why he/she wants to have this experience. Thus, for this experience to turn out as a joy ride which would turn a candidate into a more business oriented professional, the justification must come from within and not cooked up by getting affected from surroundings as to 'Why MBA?'.
---
Contributed by Sthita Sahu