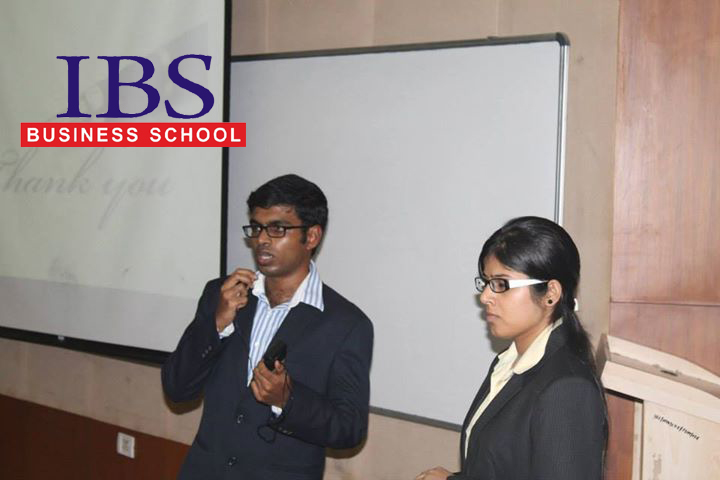 Your Idea behind choosing the MBA, nowadays, is not just for the sake of adding a PG Degree in your portfolio, but more to gain exposure to areas where in you have absolutely no experience in. This is true not only for you, but for every student who is choosing the MBA as the first choice for their higher education.
The so called "Competitive & Tough" Entrance exams are not the only filter from which the student needs to be piped out successfully but in order to succeed in a Competitive MBA Program, an MBA candidate needs to develop certain qualities, which should mark them as the different student from those not done the quality MBA. So, in this neck throat competitive world, the best only wins!
We give you the 5 top qualities that make an ordinary student into a Great MBA student !
How to Sell: No matter what specialization you choose during your MBA, Be it HR, Marketing, Operations, IT or any other, you need to know how to sell your products or services. Today, not only the sales people should know the selling part better than others, but even if you are an HR student, you must know the selling tricks in order to sell your service to your customer. In this competitive world you should find the opportunities much easier than the past but at the same point of time, there are lot of competition running around you and if you do not possess the necessary selling skills you will be left behind in whatever the business area you will be working.
Decision Making: Any company which will take you after you qualified as an MBA, expects you to be a one minute manager, which means, you should take a decision like a quirk. The ability to make strong and quick decision will help you stand out from the other bunch of professionals. You need to remember that today's world is very dynamic and is changing every second and the people who are not able to take the decision in fast and accurate manner will be left behind and soon you will be on the wrong side of dais.
There are lot of people around the world who have become successful in either in the corporate world or in their business field, and if you read about them or do a quick research on their success stories, the most common thing you will find out is that all these people at some point of time has taken some or the other quick and bold decision which had become the milestones.
So, at all the point of time during your MBA Course, try to take some bold and quick decision, be it during the study, presentation to the faculty, joining some of the training program etc. You need to realise the fact that it might happen that some of your decision may fall flat or not gave the desired result but at least you tried, no matter what the result, but still you are better than those who do not tried and just follow the laid down process and principles and for them the result also may be known at the start of their journey!
Discipline:  There is a very thin line between the discipline and Indiscipline students. MBA Course not only provides the degree of freedom to choose the subject, project, presentation, activities etc but these courses are the best way to learn the discipline in your personal and professional life. Students who are committed and wants to play it big in their professional life do take the full advantage of the MBA Course and learn the a-z of the discipline while completing the course.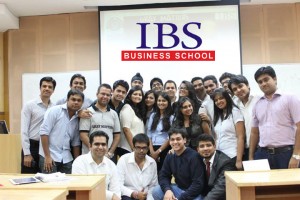 Whether you join an MNC or start up you own venture, if you are not disciplined enough, people will not take your job serious and you will start losing the control of your life.
Leadership: MBA is most sought-after degree that is designed for the individual, wants to take the leadership role either in the organisation they worked for or even if they start their own venture. IBS MBA Course is the best available program which offers the high quality tools and techniques to the student in order to learn the best of the leadership skills.
Nowadays all the organisation wants their Manager to be the best leaders and even the organisation these days spend a lot of money on the program and activities which shall nurture the managers to a Leader.
Every student, during the MBA Course, can learn and enhance their leadership skills to their full advantage. MBA Courses are the best available platform for an individual to use and enhance their leadership qualities in order to make them grow in this competitive world shall use this as a ladder to grow fast in their corporate zone.
Clear Communication: It is always believe that people without the proper and clear communication cannot go far…It is always advisable that you must polish your communication skills even before joining the MBA Course. There is a say that you shall not undermine your opponent and this also holds true for the students of MBA Program. When you enter into an MBA College, you will encounter many students who are having an excellent command over English language and posses exuberant communication skills. At that point of the time many student start generating the felling of embarrassment and in the fear of that they avoid taking participation in many skill development programs offered during the course and thereafter left behind in learning the important skills and hence could not succeed in the corporate world.
Do not think that it's necessary to have excellent communication skills even before you join the MBA college, as I mentioned above that it is advisable not mandatory, but you should never afraid of learning at any point of time, it is always recommended that you should take active participation in all the kinds of skill development programs and explore all the possible opportunities to make your communication skills as much better as can be.
So, the mantra of becoming a successful professional from an MBA Student is just one…
Do Not Fear!! Keep trying!  There are always two roads to walk in a professional life, one road will be the plane, simple, without bumper and with all the marks and signboards and this road will be the much walked in by most of the student turn professionals…
But, the other road will not have any signboard, much bumpy, have loads of sharp turn with many potholes and the distance will be the long enough to make you tired…but if you are able to walk this road even for some miles, you will be the one who are today a successful professional and Leaders !
So, while doing your MBA, Decide your road and just walk In.
Contributed by HIMANSHU CHAUDHARY ( Class of 2003-05, IBS HYDERABAD )