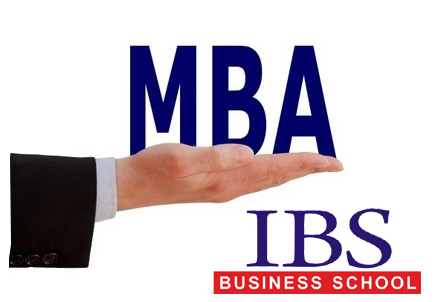 Mba is most of the most coveted post-graduation degree. This year there is tad increase in number of aspirants. 2.05 lakh people have registered for CAT in 2014 in which major chunk of aspirants are from New Delhi, Bangalore, Mumbai, Hyderabad and Pune.
How you can make a difference or stand out in the crowd is the major question. Here we are with Mantra's for successful Entrance exams. Entrance Exams are like wall every extra edge matters.
As you must have applied for Top notch CAT. Don't forget the rest of CAT family. CAT family includes: XAT, MAT, SNAP, NMAT, CMAT, IIFT, and IBSAT.
There are lots of other exams as well. MBA is the most sought after post-graduation degree as it channelize your knowledge and give you right exposure. With increase in demand, increases competition for aspirants to hunt and grab for a good B school.
Till this date most of you are done with many competitive exams, but if you are still left with some follow these tips and tricks to ace them.
 Hype for CAT is much, so keep down your nerves and keep calm. Don't get nervous and concentrate. Read instructions carefully for every exam as marking strategy may change.
 Write down all formulas and shortcuts on a piece of paper, put it on the wall of the room and while you are not studying you can simply learn and recall.
 Fetch at least four hours to study in the time when you are most active.
 Find out your interest areas .Focus on strong areas and work on them first. Achieve cent percent accuracy in strong areas.
 Go through mock paper and then formulate strategy according to it.
 Various tests differ in terms of the test structure, question types and overall difficulty level of the test. Thus, you only need to understand the test structure, get adapted to the different question types and develop specific strategies to ace these tests.
 Entrance exams are more of a time game, you should learn when to quit a question and move ahead in your exam, if you remain struck on one, you will lose. The trick is not to spend more than 2.5 minutes on a question.
 Work on the questions that you got wrong. This is very important as you had ample time per question and still got them wrong. This means either you comprehend them wrong or the concept is wrong. Quickly go back to basics learn from mistakes and make a note of it.
 Next pick the questions you did not attempt, solve these questions without a time limit, once again this exercise will point out your areas of improvement. Doing this process for each test will definitely improve your performance in the next.
 For verbal ability which proves to be nemesis for most of technical people they should try the following things.
 Reading a good novel, try to increase their reading speed, WPM (words per minute). Use of pencil for marking while reading.
 Go through a newspaper daily, the highly recommended ones are The Hindu & the Economist.
 Read a magazine, Develop the reasoning ability by comprehending the motive behind the article. Read from different sources to understand the tone of writing.
 Read word power made easy, a fantastic book that works on roots and thus make you understand great words.
 Make a habit of reading online, as the exam will be online, you should have a habit of getting glued to screen.
Before Exam Instructions
You should take good sleep. Revise the concepts and notes made. Reach examination center before time to avoid last minute hustle. Meditate before exam to increase concentration. Read instructions carefully and then start with your exam.
After coming out with flying colors you next big task would be Group Discussions and Personal Interviews.
Many Mba aspirants may find it easy to crack entrance exams but group discussions and personal interviews make them feel nervous and perplexed.
How to go about Group Discussions and Personal Interviews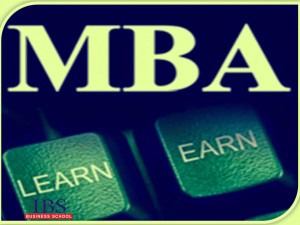 It is important hurdle in your quest for that MBA .Mba interviews are more of your personal branding, as in a way you showcase your best side to interviewers. Rather being worried or scared, you work upon such FAQ and bring the best of you.
Frequently asked questions are following:
Why you want to pursue an MBA?
If not MBA what would you wish to do?
Why an Mba, not M.Tech?
Why you are switching to a new career?
What are your Strength and Weakness?
Why MBA? Why MBA from this B-school? Why this particular niche Program?
Here are some of ideas one can do to survive in Group Discussions and Personal Interviews:
 It is well said proverb: well begun is half done. It is said nearly 70 percent of interviews are decided in first two minutes.
 Stay precise, honest answers which sound convincing always work .Writing down such answers helps in the long run.
 Talk about things that are not in your resume like Personal qualities, passions, hobbies. They all can zest up your introduction.
 You can control the direction of your interview as they find next question from your answer's itself.
 You make sure that the answers to different questions are consistent and coherent with each other. Like if you say that you are interested in a career in marketing, you should not say that you want to do an MBA because you like finance.
 Once you write an answer, make sure you stick to it in the interview. Formulating the answers to all the question will also help you in other Personal Interviews, because these form of questions tend to be repeatedly asked across different PIs.
 Once you spend time in coming up with answers, you can use it as a blue-print for other interviews as well. It is recommended that the answers be framed over multiple sittings, since next morning always provides a fresher perspective on your answers.
 Try to imagine yourself in the interviewer's place and think how he will interpret your answers. It is a very good idea to discuss your answers with a couple of outsiders.
 Always gauge your body language. Sit in a comfortable and upright posture with your back resting.
 You can keep your hands folded in your lap or use them for gesturing, but do not rest them on the table.
 Maintain eye contact with the interviewers all the time and it shows your confidence.
 When question is asked look at questioner and then address to entire panel.
For Group Discussions
 Be as normal as possible. Don't fake it. Be yourself. Try not to impose your thoughts on others.
 Watch your posture, be an active listener.
 Be assertive yet humble. You need to stick to your values and beliefs, but learn to respect the values and opinions of others too. Don't boss around.
 Grab the opportunity to speak first, i.e. to start the group discussion with your opinion. It generally leaves a good impression on the evaluator, but take the move only if you have complete knowledge of the subject.
 Don't be repetitive or be lengthy or irrelevant. Also intervene, if someone else is going on an irrelevant track.
 Ask for other's point of view. It is a group discussion. Allow others to speak too.
 Make an eye contact with all the participants. It creates more room for conversation. Also keep nodding, when others speak, it shows receptiveness.
 Be an active and dynamic participant. The examiner wants to hear you speak. So do put forth your views.
 Be positive and prepare your thoughts well but do not be over-confident.
 Think well before you speak. You are being heard and judged upon.
 When raising an objection to a point kept by another speaker, back it up with a solid reason to get the point across.
 Use quotes, facts and figures, statements, everyday life examples to express a clear chain of thoughts. Also it might leave a good impression on the examiner and help you score well.
You can go for good B-Schools like IBS, by appearing through IBSAT, MAT, and CAT.
There are few B schools that can deliver you the best education and exposure and IBS is one of them.
Grab this opportunity and Work hard. Trust yourself and your hard work. All The Best.!!
Contributed by Sonali Jain ( Class of 2012-2014, IBS GURGAON )