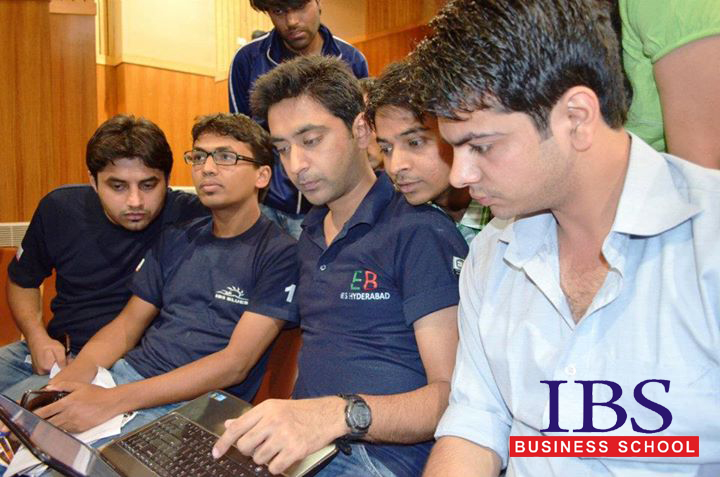 Usually, a new session at a B-School in India starts in the month of May or June. I assume that you would have confirmed your hard-earned MBA seat around February. Consequently, you would have the option to either (a) Kill the time in between or (b) Invest the interim period of 3-4 months. After repeated retrospection and with the benefit of hindsight, my personal experience consistently favours the latter (and this is coming from an easy-going person).
Mentioned below is my list of 7 important things I wish I did just before I joined the MBA session. I honestly believe that if you work on them now, the following 2 years would rather be less stressful and more enjoyable (contrary to what I experienced). Consider them as a productive pre-MBA workout for you. So, let's begin.
#1 Read some good Management Books
Invariably, the first year of MBA is insanely intense and can be quite stressful. It will constantly test your ability to withstand extreme pressures. Probably, it's a never-seen-before world for you. In such a situation, getting a head-start is indeed a sensible solution. I had read loads of management books and business articles during MBA and post-MBA. But not a single one before that.
Ergo, more than half of my class was ahead of me in terms of sheer knowledge. Moreover, being an absolute novice, I struggled to understand the gruelling business concepts. And that too in a ridiculously compressed time frame. 'Time' was the key which I didn't have much. In fact nobody did. Eventually, I learned the hard way. Because not learning was never an option.
To save you from a similar sense of impending doom, I have compiled a list of 5 must-read management books. They are:
(1) The Essential Drucker (By Peter Drucker)
(2) Competing for the future (By Gary Hamel & C.K.Prahalad)
(3) First, break all the rules (By Marcus Buckingham & Curt Coffman)
(4) 12: The elements of great managing (By Rodd Wagner & James.K.Harter) and
(5) Leading Change (By John P. Kotter).
Read the above books for fun, as a leisure activity. They will bridge your knowledge gap, boost your creativity and improve your writing skills. You can select one of them for your book-review assignment as well. Now pull up your socks, go to Amazon.com and add them to your cart. You can thank me 2 years later!
#2 Mastering PowerPoint
You know the basics, alright. But, you need to delve deeper to become an expert in making presentations. PowerPoint will become your lifeblood for these 2 years. Learn to apply elegant animations, stimulating videos/audios and innovative techniques to place your presentation in a different league. And try to be original. It will directly affect your GPA at every semester's end.
Download loads of relevant YouTube videos, audios and useful pictures as a pre-preparation exercise. It'll pay you dividends over a period of 2 years. Given below are some links for free online PowerPoint tutorials.
http://www.electricteacher.com/tutorial3.htm/
http://www.gcflearnfree.org/powerpoint2013/
#3 Self-Introduction Speech
Right from Day 1 of your B-School, you'll be asked to introduce yourself numerous times. Present yourself elegantly and confidently. Practice a lot it in front of the mirror. Or record it through your computer web-cam to deliver a flawless pitch. This endeavour will simultaneously help you refine your soft-skills and oratory prowess.
It is imperative to leave a good first-impression on the faculty as well as your batch-mates. But more importantly, this activity will inadvertently boost your self-confidence. For me, 'CONFIDENCE' (more than knowledge) was one aspect that helped me get through the rigorous MBA program and its unpredictable ups & downs.
#4 Crash Course in Financial Accounting & Managerial Economics
Honestly, my grades in the first two semesters immensely suffered because I belonged to a non-commerce background. Accounting & Economics are hardcore Commerce subjects. Commerce graduates spend 5 years learning these concepts. I had to do it in less than 6 months. It was a hellish experience. I strongly advise all non-commerce graduates to hire a local tutor. Ask him to train you for just the basics of Accounting & Economics in 3 months.
Alternatively, join a 30-40 hours online Mini-MBA program. It summarizes almost all the management sub-disciplines at a nominal fee. This way you can focus on other important activities like group-presentations, projects etc during the course. Always remember that the first semester is the toughest and the most hectic. Invest your valuable time and precious energy smartly. This is where you'll be tested to your limits.
#5 Read Newspapers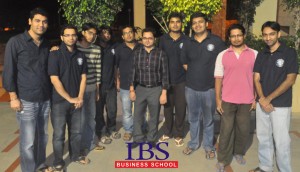 Reading newspapers regularly is an efficient way of improving your reading speed. Their format is especially designed that way. At the B-School, you'll have an edge over others if you are able to somehow quickly scan a text-book page or a case-study in a short time. This can actually be achieved with persistent practice.
The Times of India and Economic Times are two newspapers that I recommend you start reading as soon as possible. Besides, the knowledge acquired during the process will serve as a worthwhile asset to you. Food for thought: do you know why ET costs Rs.10/- on weekends and Rs.3/- on weekdays? Incidentally, it's a genius business strategy. You'll certainly learn this and many more interesting concepts at your B-School.
#6 Make up your mind on your Specialization in advance
You'll be asked to choose either Marketing/Finance/Human Resource/IT etc. as your primary subject in the 2nd year of MBA. My advice to you is to figure out your core area of expertise/interest beforehand. Do some research on current industry trends and decide accordingly. From Day-1 of the program, your chosen specialization should be the focal point. Or more precisely your first love.
Since the 1st Semester, all your projects/assignments/presentations should revolve around your area of specialization. This strategy will eventually benefit you during campus placement interviews. Companies hunt for skilled candidates who have clearly defined goals. Persuade them evidenced by your body of work in these two years. I am quite certain that will do the trick.
#7 Save some bucks for Intermittent Entertainment
All work and no play makes Jack a dull boy. And companies don't hire dull boys, right? So, it's better to save some money for the occasional get-togethers with friends. Romantic getaways with your girlfriend/boyfriend can be equally invigorating. And if you're like me, then working out after an exhausting day should clear your mind. Either-way, you'll need some money in the piggy-bank.
Takeaway: Pre-preparation for the actual MBA Program is bound to make your life during and after MBA easier and a lot more fun. It shall inwardly prepare you for the real battle ahead. Being a non-finance student, I personally experienced these difficulties. Ignoring the seven afore-mentioned pieces of advice had troubled many lives including mine. Particularly during the 1st year.
I honestly don't want the wretched experience to be replicated in your life too. So why not walk the extra mile now and have an upper hand over others? Please don't take it easy. It's an adventurous roller-coaster ride. Fasten your seat belts and gear-up mate! Do well!
---
Contributed by Pranshu Awasthi ( Class of 2007, IBS GURGAON )