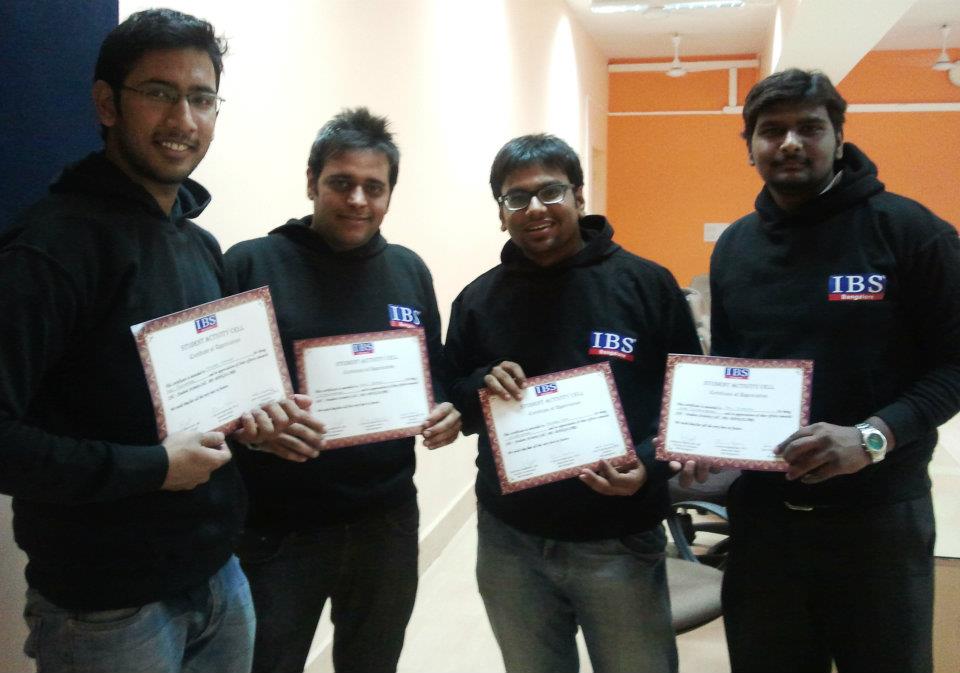 The title of this article may sound interesting but the actual reality is that there is no prescribed formula for success. Yes, there are certainly steps/or dos which can surely help in moving towards success. I am just penning down some them and believe me it works. I am sharing 'secret' with you guys based on my own experience. And these things are such that implementations of them will surely help.And there is no harm in working on these tips.
        1. Reading – covering various subjects
You may say this is but obvious, what is new? But I have observed that many people don't read, or don't have hobby or habit of reading. Friends, there is no alternative of reading; no other source or medium can be alternative of reading. I have observed people; be it students or experienced professionals who do read but their reading is limited to only their domain area only. What will differentiate you from others is your knowledge on various subjects apart from domain field. It will help you in your placement interview and even during your professional career. Extra reading on myriad subjects will help you standing apart from colleagues.
        2. Participation in events like Business Quiz, Open Lectures, Seminars, Management Festivals organized by prestigious management institutes
It is very important to participate in above mentioned events as it helps in interacting with students, professors, professionals of otherinstitutes and companies. Meeting new people from fraternity expands your network and helps you grow professionally. Make a team with like-minded friends and represent your college in these events. Believe me, it is finest way of marketing yourself and your institutes at these events.
 Make in-house club like Finance club, Quiz club, Marketing club etc.
Further, make a group of friends and create clubs like marketing, finance, quiz etc and arrange regular meetings of these clubs every fortnight or monthly. During my MBA, we used to take a topic and one team used to present before the club. You can also invite your faculty, dean in this meeting who can share their knowledge and experience.
        3. Build a profile on Linked in
Building a good profile on linked is a must. Nowadays having a strong presence on linked-in is a key to get calls from HRs of different companies. Hence, build a strong profile on linked-in, fill in all relevant details like email id, cell phone etc correctly so that they can connect with you easily.
But please be careful that in while doing so, please do not bluff, otherwise you will get caught easily and might end up with rejection without being selected.
       4. Watch English movies, documentaries,videos etc.
This may sound bit weird but it helps. Based on my personal experience, I can assure you that there are some fantastic movies and watching them improves domain knowledge as well as grip on English language. Please see imdb list of top 100 Hollywood movies and watch them.
Please note that I am talking about good English movies only and not any other movies which may teach you something else
Jokes apart, further, there are wonderful documentaries available on BBC documentary website which can be your knowledge capsule. You would have heard of ted.com, if not then please visit ted.com and you will be into world of learned, sharp, researchersindividuals who share their story in a short time. These will help in enhancement of knowledge on various subjects and will help in presentation skills.
    5. Develop some hobby + play one sport
During these precious 2 years, you should develop passion for one hobby; be it music, quiz, movie, reading or any other thing of your interest. But develop it, if you don't have and try to nurture it throughout your life. Additionally, play one sport, be it cricket, badminton, football, or any other in house game. But play it regularly.This will act as a super stress buster in future.
Please don't think about developing passion for 'teen patti'.  It may backfire.
        6. Research about companies you want to join
Make a group of 10-15 people in your class and create a list of companies in the field you want to do your specialization and build career. Divide this list among group members and try to fetch some useful information on these companies business, name of the key decision makers, details of its HR department, recruitment officer, address, contact details etc.  And try to build a connect with them with the help of your placement cell. However, this exercise should be done during 1'st or 2nd semester so that this can be of help in your summer internship placement and final placement.
        7. Get a grip on Excel, PowerPoint and Word
This is utmost important. You should have a solid grip on Excel, Power point and Word. The entire corporate world runs on these three things. If you are not good at it, don't worry, consult your IT faculty, seek their guidance or join professional classes or take help of your friend who is good at it. There are also good videos available on internet for excel, ppt teaching. Just search them and learn from it.
       8. Make a daily routine and stick to it
This suggestion may sound parental advice and weird but it is actually very important. In order to achieve something in life, one needs to make some sacrifice. During these valuable two years, you have to make most of it. And for that, you have to make a daily schedule for you and implement it too.
Ex: Go to bed at 11 or 12 and get up at 5 or 6 in the morning. This will expand your day and you will have almost 17 to 18 hours at your disposal in which you can finish all your work and you will not postpone work on tomorrow.
Further, after getting up early, do exercise, go for jogging/walking, do yoga, play any sport. Be it anything but do some physical exercise so that you feel fresh during the day.
        9. And lastly, focus on study
Last but not the least. Remember one thing that you are here to study and your entire existence is only for study. Don't get distracted by other things and spoil this valuable time of your life. Make a routine of spending 3-4 hours for focused study to revise learnings of the day, to prepare for next day and so on. But keep busy yourself in the study as your parents have spent a good amount of their hard earned money to send you here. Hence, don't do any nonsense which can crush their dreams of seeing you doing wonders. Bring pride to your parents, brothers and sisters and for all your well-wishers.
The above is easier said than done. But my friends, honestly, I have tried most of them and it has worked till date. You may disagree on some of the points but try to implement whatever you like, it will surely will help as each of the above tips isindeed a secret to success for an MBA student.
Contributed by janmang ( Class of 2010, IBS AHEMDABAD )
Linkedin Profile of janmang : http://in.linkedin.com/pub/janmang-mehta/21/b17/b59