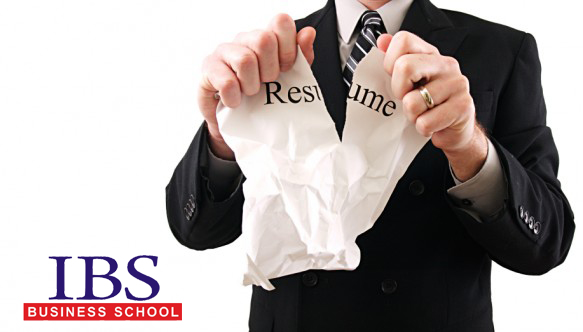 As a professional, I see hundreds of resumes and vast majority of them are much weaker. Think of your resume as a 60 sec audition in front of a judge of a reality show. Personal reviewing of your resume quickly decides on whether to give the candidate a shot or send back.
Golden rule: Make a good first impression.
Before one gets invited for an interview, employers look at the resume to judge if the candidate is worth the time. Remember, you only have a few seconds to either make a good impression or a really bad one. My article describes the most common mistakes:
Structure

– Formats and Fonts: Some people think that its creative to use different types of fonts and colours but in reality the creativity can just look clumsy. Avoid too many fonts types and sizes. A big font indicates that you don't have enough good content to fill a resume. It look like as if you are SHOUTING. Small fonts may help keep your resume short but its not worth it if the reader has to squint.
Avid long paragraphs and long texts.  Recruiter quickly scans the resume and usually skips over long paragraphs and might miss on the key information.
Use of Bullets in formatting can ensure better reading comprehension when visually scanned. Always leave comfortable margins and make sure that it is nicely aligned. Look neat and smart. If you can't read it, you can't sell it. Also, keep in mind that there is a good chance that your resume might get scanned electronically as many companies are using special software for same. Wacky formatting and fonts may not get picked up by the software and resume could get tossed undeservedly.
Too Short & Too Long:

Try to keep your resume to 1-2 pages in length. Freshers should stick to one page while experienced can get away using more space. If you find yourself short on work experience, think about the relevant extracurricular activities. Include volunteer work and the contributions you have made. List down pertinent skills like software programs and other tactical skills that apply to the job.
As one gets work ex, you won't space for these "extras". But keep in mind to use your "common sense" in selecting and mentioning your skills.
Likewise, don't make resume too long. Stick it to 2 pages only even if you have been working for many years. However, keep in mind that many employers are always more interested in the job that you have held recently. Use your space wisely to describe your current work experience and edit down on the description of the earlier jobs.
Spelling mistakes and grammatical errors:

A grammar error and misspelling can stand you out like a sore thumb and tell the employer that you are careless. These mistakes are easily avoidable.
Take extra time to re-read your resume several times. Its very easy to catch the embarrassing mistakes when you repeatedly work at your resume.  Take help of a friend who can help you in catching spelling mistakes and grammatical errors.
Also, its very important to proofread your resume when you are applying for a job that require writing skills. For a future prospect Boss, your resume is your first work sample and will reflect your ability in writing if hired.
Keep it Simple:

Avoid using weird colours, formatting and paper. Your resume should be simple and elegant. Let the words speak for your work. If it's a hard copy make sure it doesn't look like as if pulled out from a trash can. When you bring your resume for an interview, carry it in a folder to keep it crisp and fresh. After all it meant to be a marketing document – an introduction that will get you to the door for an interview.
Inaccurate information:

If you are lying in your resume, you are taking a big risk. You are likely to get busted during your reference checks. Another common fib is with languages. Don't mention about the languages you can't speak as it can't be learned over the weekend. Always remember, dishonesty in your resume can get you fired down on the road.
Contact Information:

This sounds silly but the truth is that many people forget to update their contact information in the resume. If you have changed our phone number, remember to update it. It you don't, you might miss on the call you are waiting for. Also, get a formal professional email address. Don't get an address that is too long and weird.
Objective:

Tailor your objective as per the job you are applying for. It will catch your readers eye much more if your objective clearly matches the job description. Avoid vague statements. Convey your career goals in a clear way.
Two much Information:

Describing your job duties in much detail to give the employee a good idea of your general responsibilities leave out the minute details that won't get you a lift for the job. Highlight your job achievements rather than job description.
Tone of Voice:

Thesaurus can be your friend if you think you are overusing the words in your resume. Don't try to impress by doing crazy weity. Use action verbs that imply what you actively got things done like implemented, created, delivered, Achieved etc.
Confidential information:

This is a big no. Avoid mentioning the minutest details of the projects details and the confidential information associated with the work in your resume. As this is considered breach of duties and policy of the company. Recruiter immediately rejects the profile.
Focus & Direction:

Your resume should communicate your career progression and intelligent meaningful contribution. Even if your job history is marked with job hopping or appears transitional. Your resume needs to highlight the transferable skills you used to succeed in completing a project.
Never list direct references:

List them on a separate Sheet and submit only when specifically asked by the recruiter.
Your resume is your first face, so it's very important that you take enough time to make sure that it looks great, is accurate and a powerful representation of your skills and qualifications.
"Emphasize your strengths on your resume, in your cover letter and in your interviews. It may sound obvious, but you would be surprised how many people simply list everything they have done. Convey your passion and list your strengths to measurable results.  Employers and interviewers love concrete data. —  Marcus Buchingham
---
Contributed by Shilpa Aggarwal Gupta  ( Class of 2005, IBS HYDERABAD )