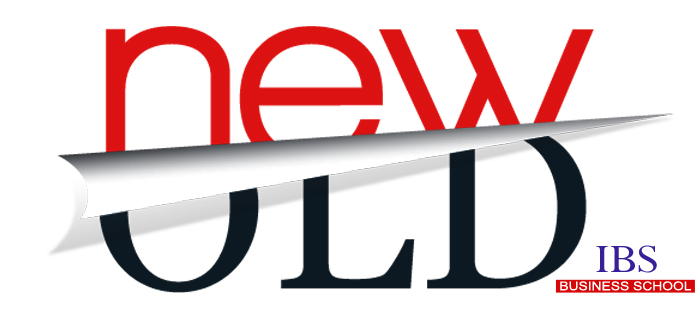 A natural disaster, a devastating war, crashing stocks, even shifting mass-interest (courtesy a fresh generation), can cause the breakdown of any market.
Brands lose their natural appeal in a period of chaos. The customers cautiously guard their pockets. And look upon a familiar brand with fear and suspicion.
Failing financial systems affects many businesses. Most companies react to a global crisis like Recession by cutting down prices. Unfortunately, this fathers a price based competition and leads to unproductive markets. In the long run, this harms the economy more than it helps. Money stops coming in. Quality suffers. And eventually a decision has to be taken. Instead, a little change injected into an existing brand can restore its health and subsequently the economy.
After an intense cost-benefit evaluation, marketers either take a stumbling brand to the slaughter-house or to a spa for rejuvenation. The proudest time is when a brand needs to be – and, thankfully, can be – revived. Those who don't want to join the mounting recession casualties must be ready to take risks.
Re-branding calls for a more persuasive vision to be attached with the brand to ensure that the brand is stronger than before.
Re-brand is not just about buzzing brand words; it's about re-purposing your lives, finding your true voice and building an authentic brand that impact lives. It's a call to reexamine our lives, our goals and dreams; to think about why we do what we do, to align lives back to source (God) and connect with the hearts of people. It's a movement, to help, to add value, to create meaning, to impact lives.
― Bernard Kelvin Clive, RE-BRAND: The Ultimate Guide to Personal Branding
Re-branding is achieved through savvy marketing campaigns and heavy quality control. A brand make-over is impressive and usually rooted in a strategy that imparts increased value.
RE-BRANDING STEPS
Hanging a sign on a cow that says 'I am a horse' does not make it a horse. – Unknown
OBSERVE CONSUMER TRENDS
During an economic upheaval, holding on to your customers' trust may seem like an impossible task. However, studies disagree. Relationships built with customers during a time of turbulence have been found as strong and long-lasting. When the money is tight, the customers look to the brands to take a proactive step in order to provide them some relief. Find out what they need and then provide it. If your customers know you care about what they want and that you truly understand them, they'll be more likely to stick by you.
So the first re-branding step is to pay attention to your existing and potential customers as well as their changing needs. Staying up-to-date with the trends is essential.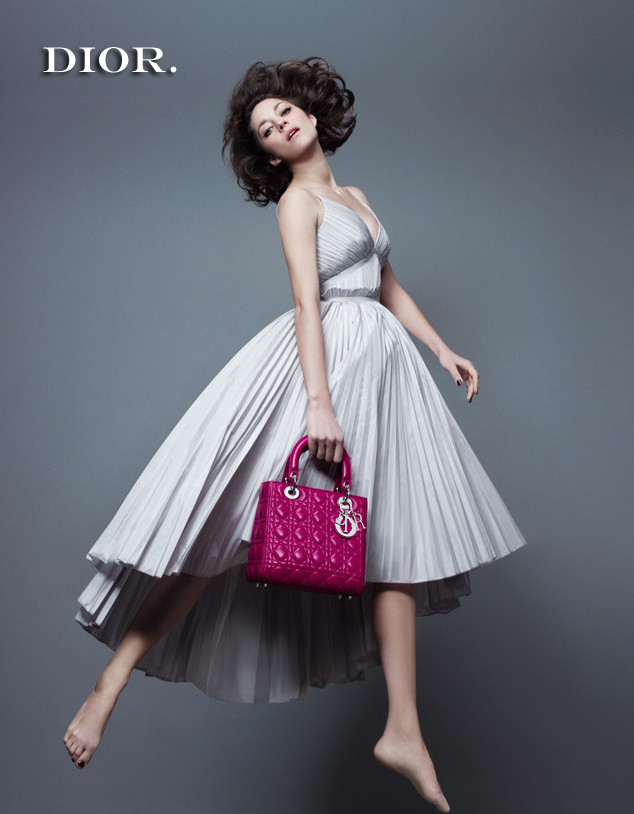 Luxury fashion brand Dior wasn't doing too well during the Recession of 2009. A decision was taken to reinvent.
The designs and cuts in the new lines offered accessibility, a quality previously not specific to the brand which was well known to be over-the-top. Changing product aesthetics helped the brand to better match customer expectations. Still a piece of art, the clothing could now be adorned by women in the real world too.
As a result, the company's sales figures steadily increased by 36% over next four years.

STRATEGIZE
While re-branding, the core of the business must be maintained. And the points of difference, leveraged. Consumer trends research is an asset which no brand can afford to overlook. Employed in times of economic turmoil, it can answer important questions; Shine light on the issues and show a way to redemption
Next, tackle your shortcomings. That will take care of half your problems.
Can you justify your weaknesses? Or present an aspect to a weakness which can be considered favorable?
Strengths are always handy but it can take them time to adjust against economic fluctuations of global scale.  Use your strengths to ensure that your modifications can make a difference.
The difference that the change makes ought to signify value to your customers. Keep the message clear. This is very important while re branding so as to not confuse the customers, especially during a recession.
Aim at staying relevant and creating demand. Keep the brand vision and goal but find more apt means to get there.  If the perception of product can be changed without changing the product, go for it.
Starbucks was suffering from a recession slump, dipping sales and anti-globalization campaigners. In 2011, the company 'meaningfully updated' their logo and marketing strategies, which bumped up the sales substantially.
The brand got a face-lift and came out more consumer-responsive. The internal creative department freed the Siren from the ring, and the company from recession.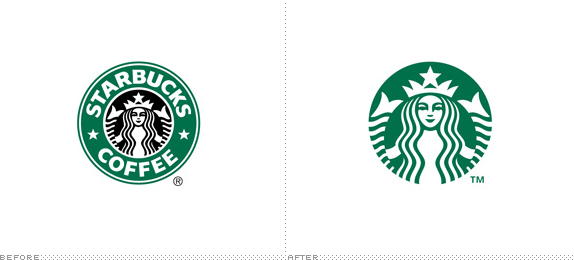 Old Spice too changed more than its packaging to stay pertinent. The original Old Spice Ad targeted women. In 1938, the next year, the target audience was men.
Recently the brand has risen to fame again through creative video content. It made sure it was all-pervading in social-media. It marketed everywhere. And once more it became a relevant brand.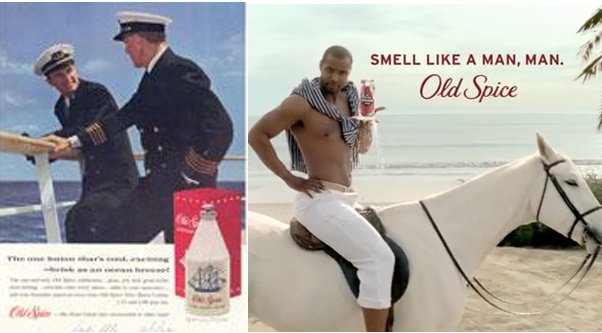 SPEND
Spending may seem counter-intuitive during a poor economy and lowered sales. Do it anyway.
To retain the core audience, attract new ones and expand market share at such a tough time will entail fulfilling marketing strategies. And a decent amount of money is needed for that.
Invest to facilitate returns on investment. Sow to reap. Keep your wits about you while spending but do spend.
Lego started manufacturing its iconic plastic building-blocks in 1947. It faced competition over the years from electronic toys but still managed to stay relevant. How did it do it? The brand did this by churning out new product categories at habitual intervals and associating itself with popular culture through other brands such as movies and television shows.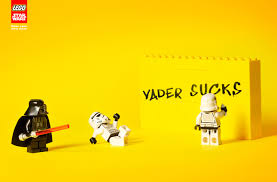 TAKEAWAY
For any brand, a recession after-math would feel equivalent to roasting in hell-fire.
When the consumer feels the pinch on the pocket, he becomes less generous, less forgiving. He turns more selective and seeks purely value for his money.
However, a recession need not mean a death sentence for faltering brands. Trying times tend to either expose or amplify brand weaknesses and present an opportunity for revision. Brands must take advantage of this time to bond with consumers. While maintaining the original pillars, they must plan, invest and redefine. They must do this to stay relevant and survive an unpredictable economy with the least amount of injuries.
So when you feel the heat turning up, feel free to refine the recipe. But do preserve that unique taste. Think about tweaking the recipe a little… or a lot. Maybe use a different mold. Add in new spices. And bake yourself a deliciously redefined brand.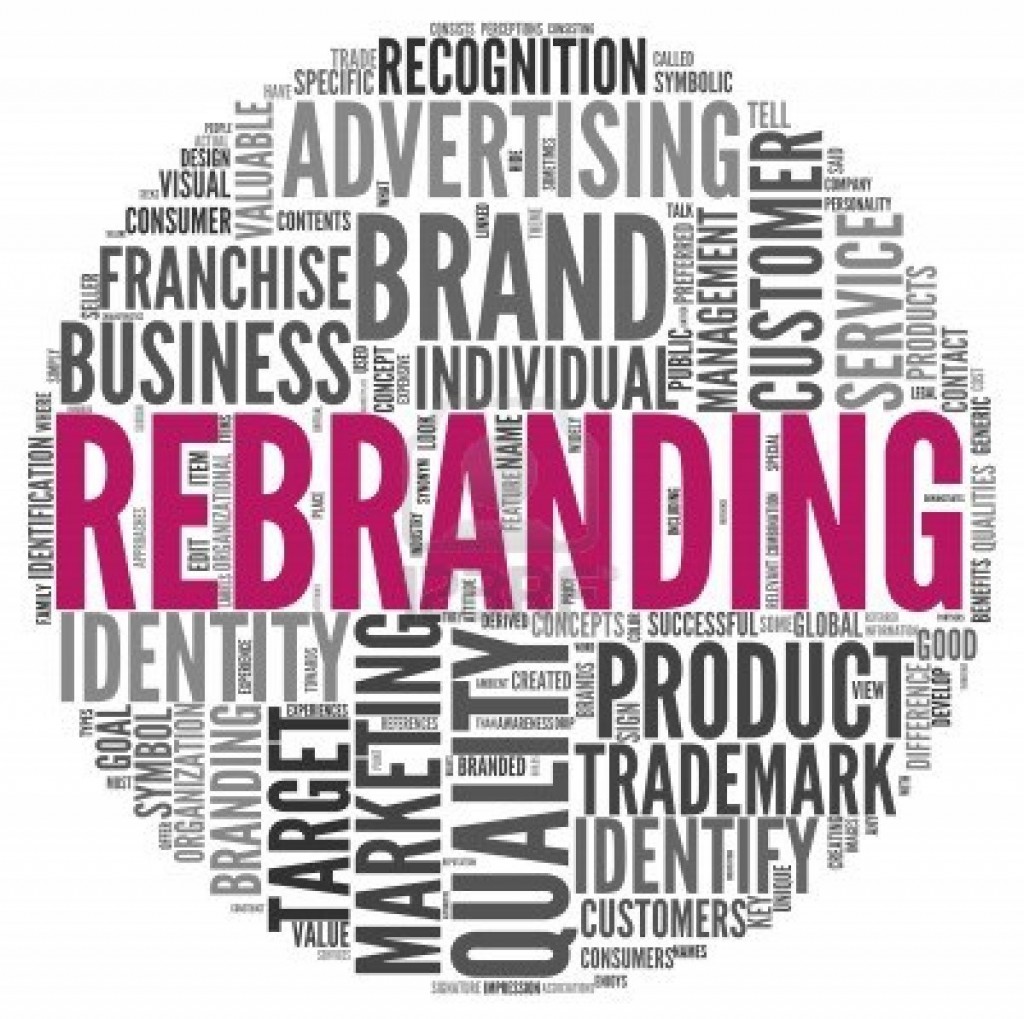 The power of the brand is not in the name but what has been invested in that name over the years.
― Bernard Kelvin Clive, RE-BRAND: The Ultimate Guide to Personal Branding
Contributed By : Ankita Verma (Class of 2009, IBS Hyderabad).