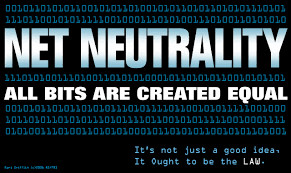 Net Neutrality, a term first coined in the year 2003 by Columbia university media law professor Tim Wu has now spread like a wildfire in our nation. The credit holder is none other than the telecom giant Airtel for it is the one behind introducing the concept of charging 'Over The Top' services separately and changing the perspective of people over the usage of internet.
So what is this Net Neutrality?
Internet is known for its 'free and open' nature. Just like a network operator is not concerned about the person we call, his location and the way we converse with him. In the same fashion when the user of internet is not charged on the basis of the websites he surfs, the online applications he uses or the content he browses, the entire phenomena is known as Net Neutrality. In layman terms, treating the data or internet traffic equally is known as Net Neutrality.
Let's understand it with the help of an example. Suppose you are driving on a highway and the speed limit on that highway is 100Km per hour. You are already driving at a speed of 80Km per hour and now you want to accelerate and match your speed with that of your friend's vehicle which is running at the peak speed. You are stopped by the highway authority and are asked to pay before you take your odometer to 100. You pay and now you accelerate to reach 100 but here comes the catch. You notice that the highway authority has asked your friend to reduce his speed because only one at a time can enjoy the three figure speed. Hence you can see that in both the situation you are losing because of this Internet traffic discrimination.
The telecom companies are trying to change the internet usage to somewhat like the way we use our cable TV. By eradicating net neutrality these telecom companies can milk their cash cows daily but the data pack users like us would have to feel pinch due to the same step.
Where Net Neutrality first adopted?
In the year 2010, Chile became the first country in the world to adopt the concept of net neutrality. And in 2014 the telecom regulatory body of Chile banned the telecom companies over there to use 'Zero Rating' schemes to lure customers. Under zero rating a telecom company allows its users to access certain application and websites for free. Reliance, for instance, allows its users to access twitter, facebook and watsapp for free.
Subsequently, European Union adopted Net Neutrality followed by Netherlands in the year 2011. Recently in Brazil the term was passed as a law with many more strict alterations and amendments.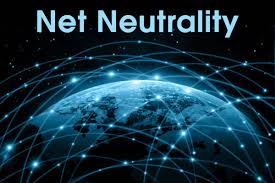 So what exactly is happening in India over Net Neutrality?
Since majority of the people in India have shifted from SMS to instant messaging and calling apps such as Watsapp, Hike, Line, Wechat, Viber etc. the telecom firms have incurred a loss of 4000 Cr. To cover such a gigantic amount, they have decided to join hands with these VOIP and OTT apps tocharge separately on the usage of these apps and hence reduce their loss.
Till now we are paying a single amount to get our hands on all the websites and apps mentioned above. In case if TRAI (Telecom Regulatory Authority of India) nods in the favor of telecom companies, it might drill a hole in our pockets because then we would have to pay way more than what we are paying right now to access these services.
Flipkart, an e-commerce giant, partnered with Airtel in their program 'Zero Rating' which violates the principle of Net Neutrality and gives an edge to the players of the C-world to promote them in exchange of a price . But witnessing such a massive protest against the Airtel program, the retail giant backed out from it and terminated the relationship with Airtel.
But have a look to the above mentioned update from another angle. If you are an MBA with the entrepreneurship bug in you then this eradication is going to hit you where it hurts the most. Had there been no such protest against the 'zero rating' program of Airtel, would Flipkart still be sharing the bond with Airtel. And in case of a yes what you would have done as a startup and a competitor to Flipkart. With no deep pocket as that of the already established giant, Flipkart would you be able to stand in the competition?
With a whopping population figure of 1.25 Billion, the internet users contribute only 19.19% in the entire population. In that too the Watsapp users, specifically, are mere more than 7 crores. These figures make us mull over a thought that whether or not it is too early in India to bind the Internet? There are majority of Indians who consider Food, Shelter, Clothing and power as a basic necessity. Internet is something which they don't even consider when counting the necessities. But what if they add internet in their list? What if one day they could get their hands on 'Internet'? Will they be able to enjoy it without restrictions?
What we can do save the neutrality of Net?
As a part of the massive protest against the eradication of Net Neutrality from India, a website called www.savetheinternet.in has been launched. With the help of this website one can send an email to the Telecom Regulatory Authority of India, to the Member of Parliament from our constituencies and also share your opinion over Net Neutrality with others. Hence one can take a stand with the help of this initiative and save the net neutrality.
Even TRAI has put a consultation paper on the same on their website which explains the entire concept in more detail. And the last date to lodge complain against this "Corporatism" and save the net neutrality is April 24, 2015. In case if TRAI does not get enough responses it might give a green signal to these companies to bind the internet in the way they like. As of now more than half a million complaints have been registered with TRAI and it is still counting.
As Mr. Peter Singer rightly said "The Internet, like the steam engine, is a technological breakthrough that changed the world." And ceasing the freedom of such a change agent is not a right move and that too at the very initial stage.
---
Contributed by Hasan Ali Gumani (Class of 2014, IBS HYDERABAD)