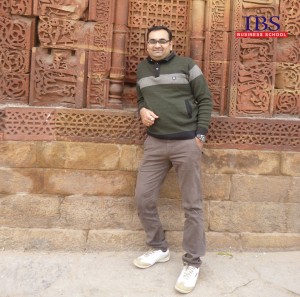 This article is addressed to the students who are preparing for IBS Group discussion/ Personal Interview ('GD' / PI')
---
Honestly speaking, I wanted to pursue my MBA from IBS Hyderabad but it could not happen. So I had to settle with Ahmedabad campus. But when I go back in past and remember how it happened, I feel that even Ahmedabad campus was earned the hard way.
How I prepared for written exam?
As I was preparing for CAT examination like most of the MBA aspirants do, I did not do any special preparation for IBS written exam. I appeared for IBS written exam i.e. IBSAT on 16 December 2007. I attempted good number of questions and was hopping that I would get a call for interview from this college.
My preparation for the interview
As soon as I received call letter from IBS for my selection for interview at Hyderabad, I started working on cracking this interview and securing admission. As I mentioned, I was preparing for CAT examination, I had fairly good idea about the process.
(Tip for MBA Aspirant friends – Prepare for CAT exam so that you can appear in all other entrance exam and crack them too)
However not being over confidant, I started searching about IBS specific questions from internet. I used to dosearches randomly like 'IBS campus interview questions' and 'questions asked in IBS interview' on google. By this way, I gathered common questions from different search results and prepared for these questions.
At that time in 2008 (January), IBS was using different type of admission procedure.As you clear the written exam, you get a call letter. Further,along with this letter,IBS had given a list of topics to students and out of these topics, students had to choose any one topic and present it before the jury at Hyderabad campus during the selection process. The range of topicsprovided was very wide and thus was making it difficult for students to select one. Finally, I freeze upon one unique topic from the list, 'Coalition Government in India'. I selected this topic considering my interest in current affairs and politics.
Then, I started preparing presentation for this topic. I searched about history of coalition government in India, gathered facts aboutit;made notes and finally prepared a nice presentation (I thought it was niceJ).
It was my first of its kind presentation and that too for MBA admission and hence it was a big thing for me. As you know that such thoughts can make any student nervous so I also felt nervous about it. But I believed that everything would turn good. With all these preparations, I sat in the train from Baroda and reached to Hyderabad for the first time in my life and that too alone.
The D-Day (Day of interview)
Presentation Part
As I mentioned, it was my first of its kind presentation, I was feeling nervous. As soon as my turn came for presentation, I was literally shivering. Anyhow, I started presenting my thoughts but my voice was breaking in between due to nervousness and I could felt it. I completed my presentation anyhow beforethe jury. The jury also did not trouble me much except for one or two questions form presentation for the sack of evaluation.
Interview part
After this, there waspersonal interview round. I almost gave up the hope for admission due to my experience of presentation but I had to appear for interview as I had travelled to Hyderabad all the way. With this thought, I entered into interview room and my fortune changed. The panel presented in the room made me comfortable and then started asking me questions.
Here, I have tried to put myinterview conversation in the actual question and answer format which is as below.
Interviewer – So Janmang, tell us something about yourself and about your background.
         Janmang – I gave my brief introductionand family background
Advice – Prepare your brief introduction perfectly as mostly all interviewer starts with this question only.
Interviewer – As mentioned that you are from bhavnagar, a city in the state of Gujarat, do you know anything about 'Alang ship breaking yard'?
Janmang – I said yes and replied that Alang is a famous ship breaking yard near Bhavnagar.
Interviewer – He felt good. Another question, what do you know about recent controversy related to Alang?
Janmang – Alang is in news recently for a ship called Clemenceau. A ship from France was anchored in the Alang which was carrying Toxic Chemicals in it. The Indian environment ministry did not allow itto break at this Alang ship yard with the fear of toxic chemicals spreading out in the Sea. Hence,due to Clemenceau ship, Alang was in news.
Advice 2 – Gather information from where you belong and also about surrounding places. There are always high probability that you will get at least one question about it.
I was regaining my confidence as the interview progressed. And then came a final blow
Interviewer- What is the recent controversy going on about McMahan line?
Janmang – Mcmohan line is situated in the North East Frontier Region ( ' NEFA') and China is not recognizing this line as border and hence there is a dispute between India and China for this reason.
(As I watched this news just a day before the interview, I literally rattled this information before the panel)
Interviewer – Good Janmang. Can you please tell me our current army chief?
Janmang – With in split of second, I replied – Major General Deepak Kapoor
Interviewer – Excellent Janmang
Janmang – Thank you sir
I think that 5 to 7 minutes decided my journey to the IBS. I walked out from the interview room confidently with the thought that I would get admission in any of the IBS campuses.
Advice 3 –(Before appearing for any interview, get information on what are the current trends, what is there in news in recent past. And there are always high probabilities that you will be dragged in to detail discussion via questions from current affair segment)
Eagerly waiting outside for more than 3 hours, we were called inside the hall from where we would come to know about future. There were envelopes with our fate sealed in.
As soon as my name was announced, I rushed to receive that envelop and opened it. And bingo! I was given admission in the Chennai campus. I called at home to parents and then to my best friend to give them good news.
Lesson learned in life
One thing I learned from this incident that the situation can change any time. Be it good or bad. So our responsibility is to be readyto face both good and bad situations whichever comes to us. You never know when your time changes.
Good Luck and all the best for very bright future to all my friends!
Contributed by Janmang Mehta (Class of 2010, IBS AHEMDABAD )