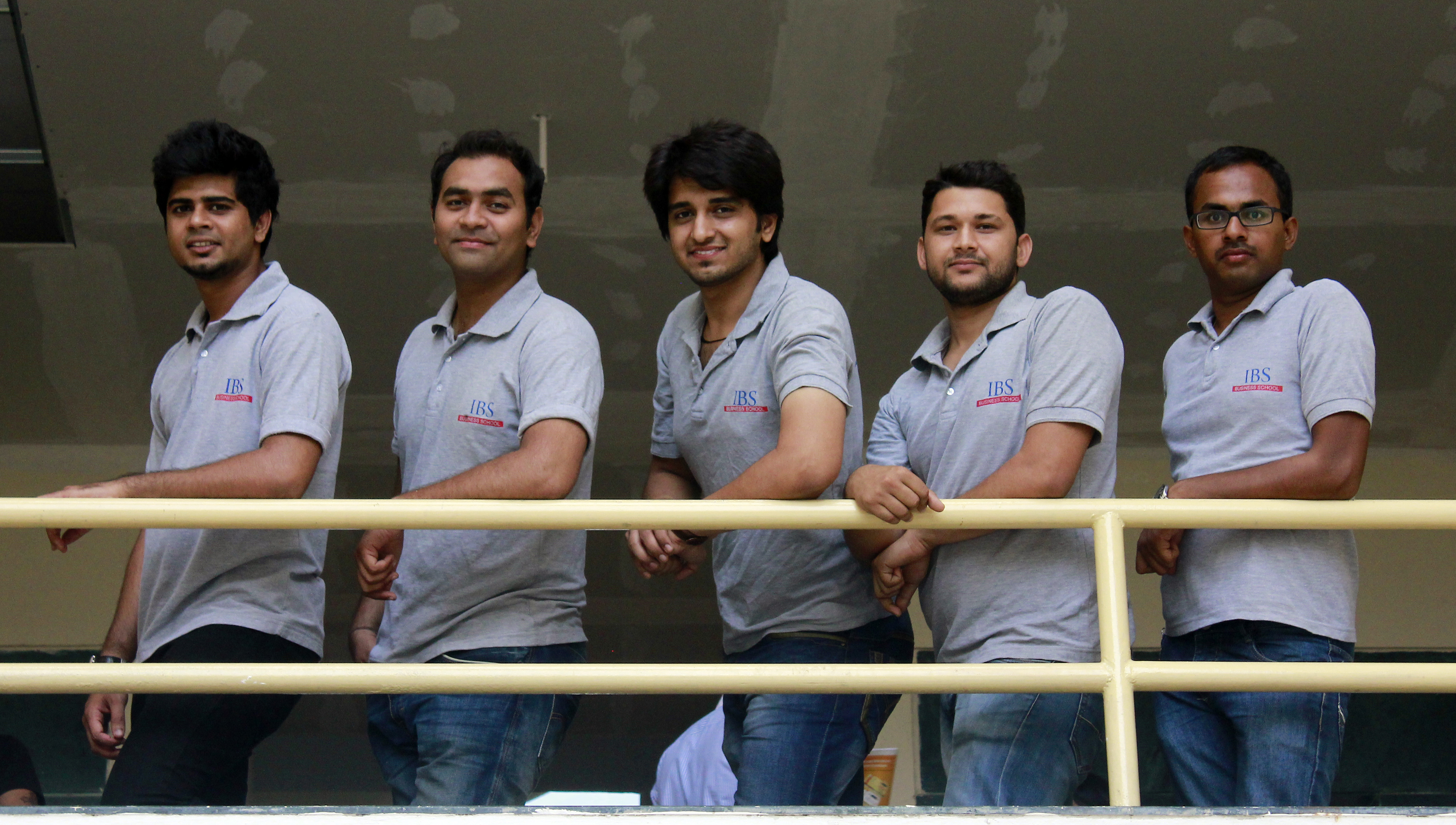 Master of Business Administration (MBA) is an exclusive and exhaustive course that prepares you for the Corporate Life. I, in particular, am a big fan of this post-graduation degree course and am recommending it to everyone who is eligible. From being a science student with B.Sc Biotechnology degree to breaking balance sheets in the credit department of a public sector bank, is how an MBA degree has transformed my career affinities. I was always told to be a doctor like my father and thus bio science stream automatically found its way through my school days. I was quite a good student of Biology but as destiny would have it, I got an opportunity of doing MBA.
MBA at IBS, Hyderabad for me is not just a post graduation degree course but an experience wherein I competed to chisel my skills and bring out the best in me. Initially I was scared of competing with commerce graduates since it was a cakewalk for them, while it was a completely new territory for me. The first semester of my MBA just went by ascertaining the fact that I stood chance amongst so many commerce graduates. The first year of the course offers general MBA knowledge and all the inducted students have to study the same subjects. People with prior work experience understand the nuances of an MBA through their practical experience in the industry. The combination of enthusiastic fresh graduates and experienced professionals form a good team for each subject since most of the assignments are allocated in teams. The first step is to embrace the positives of both the groups and slowly embark the journey of becoming a Team Leader/Player. This calls for learning to identify the weaknesses of your peers and understanding how to build a team that complements each others' strengths and weaknesses.
At IBS, Hyderabad most of the students will be gathered at the common hall or the lawn and everyone will participate in achieving the task allocated to their teams- You break the ice and begin the journey from being an introvert to one who can communicate well effortlessly. In the initial days I used to interact a lot with my seniors for their guidance on how to get good CGPA. This part is also called making friends by breaking the barriers of Seniors & Juniors. They guide us with academics as well as recreation. I in particular had a fun ragging session and then was treated by my seniors at "Phirangi Pani"-my first encounter with Hyderabad beyond my college campus. The junior-senior relationship is a beautiful bond and the ease with which you bond with your seniors is an art that can be helpful in corporate life too.
As some time passed, people became a part of various hang out groups such as study group, hostel group, masti group etc. We learn to socialize with so many people from various backgrounds; we learnt the importance of adjusting to the existing situations, especially unpleasant ones. Attending and bunking classes, professors, lectures, assignments, presentations, hanging out, and parties became a part of the daily routine. All these helped me gain more confidence and develop my inner strengths. In MBA a major portion of the course is delivered through case studies where real life corporate examples are involved. Students are also asked to prepare skits to get an idea of how real life business situations are and how we should respond to them. From presentations & case studies to grading group work turns out to be very effective. During exam time each member of the group prepares a topic and presents it to the other members of the group. Teamwork is one of the most important aspects of my MBA experience. Until my graduation, my experience of being in a team and working with them was limited to the sports tournaments but now I could actually get good scores through teamwork.
I was inclined towards various inter college quiz competitions and sports tournaments. I participated in many inter MBA college quiz competitions and won several accolades. I was told that these extra certificates would add a lot of value during my placement process. Initially I did it just for the certificates but then I enjoyed interacting with students from other colleges, getting a chance to visit other universities and represent my college and giving my 100% for the preparation of such competitions. My personality was getting a holistic development and I liked the positive energy that emanated from within me.
The first year of MBA went into discovering one's affinity towards a stream of specialization and at the same time working towards achieving the minimum CGPA for getting the desired subjects. Finance subjects in particular always carried minimum CGPA criteria to be fulfilled. I got a decent CGPA of 8.25 during my first year MBA and also got all my desired subjects but unfortunately I got separated from my group of friends. The annual fest at the college campus is another unforgettable experience. There were a lot of competitions, dance parties, ramp walks etc. I learnt the art of being an event manager and all the tasks involved with managing a successful event such as getting sponsors for the show, preparing hoardings, inviting colleges and organizing the whole function.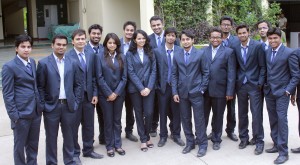 Second year is a little more rigorous which demands shorter sleep cycles & more hard-work especially for non-commerce students who opt for the Finance stream. Being a self-challenger that I am, I wanted to do finance specialization and be a good competition for other students. Another feather to my cap was developing the art of reading and comprehending financial newspapers, magazines & journals. I read a lot of articles and also started writing for the finance club at the college. I found that I was a decent writer and with the help of my friends I started my own blog. I sensed a funny bone in my articles and also presented them at college gatherings. Thus, my communication skills (reading, writing & speaking) were greatly developed during those two years, which comes handy even today. MBA course also offers a practical experience of the corporate world in the form of "SUMMER INTERNSHIP PROJECT" (SIP). Good companies approach the college for hiring interns and based on CGPA followed by interview students are offered 3 months of paid/unpaid summer internship. Before actually being thrown into the ocean, the college puts you in a river for developing your fins for navigating your way successfully through the choppy waves of the corporate world. The internship demands you to utilize all your abilities, research and deliver what the SIP guide wants you to do. Adjusting to the corporate atmosphere took its time but nonetheless it was worth the experience. Some people also get final placement offers from the same company of internship, if your mentor feels that you are an efficient worker who can contribute to their organization.
Placements prepare you for the rat race present in the outside world. It's not just an impressive CGPA but an overall configuration of your personality that is judged by the companies visiting for recruitment. First the company's delivers its corporate presentation wherein you have to decide whether the job profile suits your interest or not. The placement session helps you foresee your skills/potential that you have developed during the course period and apply for the position with great confidence.
I discovered my love for analyzing the financial statements of companies and making project reports. Now, I am working as a credit analyst and working in the same field for which I discovered my affinity during my MBA days. MBA has given me a platform to develop, hone and inculcate my business/personal skills and put my best foot forward.
Contributed by Sneha Singh ( Class of 2010, IBS HYDERABAD )