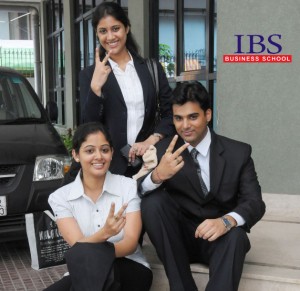 We are breathing in a digital age today; we are connected to each other virtually. This digital connectivity reaches the far corners of the globe.  With advent of smart phones, people are becoming smarter with each passing day. They carry google in their hands. Now digital is shaping the world. Many businesses are run on the grounds of their digital presence. To live in this digital era companies are embracing techniques to digitalize themselves. Consumers have the tools to assess what we call the absolute value of things. Now consumers can behave rationally they can search and look for things they need. Customers are smart and need a customized solution every time.  In your career graph add MBA as a booster for your career growth. In this Digital era ideas can shape and come out in concrete as you can share and get ideas appreciated through digital channels. We have examples of E commerce market which started from an idea of selling online and now we all shop online.MBA gives you an edge in Digital age
The Digi-Connection:
How MBA and digital age is connected to each other. The answer is quite simple. With advent of new techniques and customer centric markets these days companies are looking for MBA's to churn out good business for them. Master's in Business Administration will chisel you to make you a right fit for this industry. Every individual has a great potential,now any individual can think of starting their own startup business.MBA not only add skills, this coveted degree will give you marketing insights, consumer know how, mind set and much more understanding on how to market your business. If you see yourself as a digital marketer then as a duty you have to learn new communication technologies continuously and develop skills to anticipate and adapt quickly. Learning through case studies, interviews from renowned university will prove beneficial for your growth.
Learning with new experiences each day:
MBA gives you holistic learning of industry and industry verticals. Once you gain knowledge of this industry then you can look for opportunities in particular sector. Many entrepreneurs are also looking inclined towards MBA. It is a highly relevant innovative degree that prepares candidates for success in an ever changing professional field. It provides a powerful skill set in new marketing ethics in the emerging digital field and it will raise your value with potential employers..MBA contents and curriculum is so formulated that keeps you updated with ongoing activities around you. We may have a lot of knowledge about brands but how brands are building themselves is the learning in MBA.
If you are willing to stand firm in competitive world then new hires should have a flare towards technology and new age marketing. For such requirement of skill set one must undergo MBA as it is need for hour.  The classroom discussions and presentation will make you more of people person. When you are among different mindsets then convincing them will be a new learning.
The MBA journey is in itself a learning experience, every day with each session you will increase your knowledge reservoir with new concepts that are applied in marketing and branding of business. You will be enriched and learned with interaction and intellectual debates with your professors and peers at a B-school. Next, the pedagogical methods employed in B schools are very innovative and effective – these include case studies, presentations, projects, research papers etc.
MBA fueling your Career Growth:
MBA degree has a lot of earning potential in it.  Market always offers challenging and rewarding jobs for MBA grads. We've found that MBAs have the skill-sets to approach a wide array of projects from a multiple functional standpoint, as opposed to just being skewed to finance or accounting specific approach". they tend to be better communicators; not only understanding or analyzing a problem and coming up with a solution, but being able to pitch it, sell it, and build interest. Quantifiable salary increases. MBA Programs not only help business leaders grow, they help them make significant career transitions, find a new job or garner a promotion, or launch a new business.

MBA for Entrepreneurs (OTB thinkers):
MBA has a strong connection with this digital era as you need to unbolt the bolts of thinking pattern for business.Today entrepreneurship and innovation has a lot of value when we talk about such OTB – out of the box thinking people like Mark Zuckerberg, Bill Gates, Richard Branson, and Steve Jobs & Steve Wozniak come to mind. Such prominent people have not just given the new ways of developing ideas into business. This era will make figure out the new and the awesome ways of engaging people and ideating & strategizing for good business growth.  When an idea come in a concrete form and gets applied then you need a business mind to set up it from the scratch. Being an MBA always give a firm support as you will know A to Z of your business. Moreover every business faces major challenges like technological changes, competitors entering the market, shifting economic trends. Entrepreneurs who have prior knowledge of such factors affecting their business would be able to safeguard business. MBA degree will make you a ready resource for your company or business. The extra plus which is required to stand out in the crowd will be earned through such programs. Entrepreneurs or budding entrepreneurs will be able to understand value of customer and branding activities. The edge will be in application of theories which you have studied and how to imply it for good return on investment. MBA creates your own brand image as your career will step up the career ladder, you will eye on different gaps that other companies are not covering up. You attain right exposure and fall in right network so it helps in your own personality development. Business only flourishes when you have a network of people.
In IBS you will learn best of practices to enrich your Knowledge and IBS will make you right fit for industry. In digital world even sky is not the limit so take off and soar high with an MBA program.
---
Contributed by Sonali Jain ( Class of 2014, IBS GURGAON )