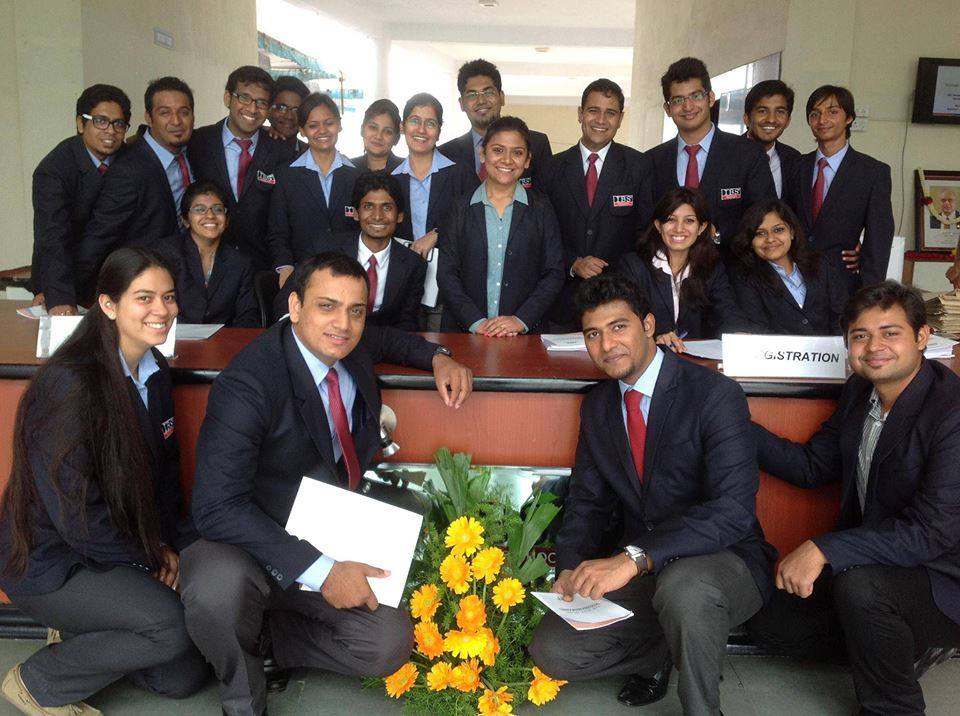 Master of Business Administration (MBA) is just not a qualification or a degree which many applicants apply for. It is a means to a purpose, then a purpose in itself. Your motto would never be just to get an MBA degree but to utilize the skills learned during the course towards the area of interest. One has to understand that MBA is a classroom program which has different transformational aspect towards an individual's growth and career enhancements. It acts as a catalyst to one's career.
A majority of the candidates pursue MBA to land a respectable job but is this right attitude towards their career? Of course NOT! Instead, they should think that they are not just pursuing MBA but rather, chasing their dream.
The contemporary MBA era is over where one would get an MBA to get a job. MBA has evolved through the years and it has now become the roadmap for Entrepreneurship. MBA has been extremely helpful in seeding the minds of the individuals with new business models, new viable plans, new strategies and have sown the seeds of creating new jobs. Gone are those days when one would applaud a fat pay-check when now people take pride in starting a new venture. It brings a sense of accomplishment and the ideas are worth millions against a hefty check. So, MBA plays a crucial role in streamlining these thoughts and ideas.
One of the most important aspects of MBA is the learning that it provides. Various domains such as Finance, Marketing, Human Resource, Project Management, Information Technology, Business Communication, Business Ethics etc are imparted to the candidates. Various methods are adopted to ensure that the individual is getting the cutting-edge knowledge and is right on track with the latest developments. This includes PowerPoint presentation, class-room training, industrial visits, team projects, individual assignments and most importantly, an internship. With this multi-prong strategy, teaching and learning goes hand-in-hand and is the most undisputable fact of the course.
MBA centers on multiple semesters with each one divided into several subjects which spread out from basic to intermediate to specialized knowledge level. The complexity and the rigorous assignments backed by empirical case studies provide an outstanding experience which otherwise would have been left unexplored. These projects and assignments fill the void which a contemporary course usually skips. In short, MBA is a structured program which strives in taking the best out in an individual. On the behavioural front, the individual evolves an analytical bent of mind.
It is one of the few courses which apart from imparting knowledge also build social-personal skills. It helps your harness skills right from professional communication to ethical behaviour. It teaches you to deal critical situations in a most positive and efficient way. Just not that, more than a course, it definitely roots the individual leadership quality and teaches how to get along in a social group. These skills are a by-product of the course and change the persona of every individual, helping him go a long way in his career.
One of the forefronts in an MBA course is the 'Brainstorming Session' that the individual has to experience at multiple levels. This drives a person to not just put new thoughts and fresh ideas forward but also helps them understand various ideas of their peers too. Individuals start connecting the dots and respecting the ideas of others. The process is so effective that it enables one to think outside of the box which otherwise would have been untapped. The impact of this will be more visible when the person starts working in an organization.
The experienced lecturer who comes from different industry, background, knowledge and perspective makes MBA a different ball game altogether. Their experience and expertise would be a priceless aspect for students. Their way of imparting knowledge and the methodology of teaching is not something that one can ever get in books or learn on their own. Such aspects leave no leaf unturned in the learning process of the individual.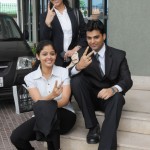 MBA provides a platform where you can maximize the available resources. You can have a mentor helping you get your skill-sets and concepts right. You can get in touch with your strong alumni-base to help reshape your ideas and guide you till your execution stage. Furthermore, you have the full support of a diversified group of classmates who can make learning more meaningful. In short, the quality of support one gets while pursuing an MBA is worth the time and money spent.
One of the primary aspects of the course is to make the individual efficient. This is not done just by taking sessions after sessions but through continuous monitoring and evaluation. The individual is subjected to rigorous time-bound projects which are done in small groups and thereupon a 360 degree feedback and appraisals are done. In each semester, the individual gets to know where he stands and measure his performance. More importantly, the peer competition further makes him burn the mid-night oil to get the correct CGPA. Eventually, a new mindset with a strong performer is what one ends up with.
MBA also incorporates on-the job training which is known as 'Internship'. An individual who has already been made aware of theoretical knowledge is given exposure to the on-the job training in the middle of the course helps recognize his potential as well as weakness. It actually provides a reality check and the areas of improvement or the areas which the individual would have to further hone. It is a litmus test to the individual making him more serious about his career path. In short, this training may be of a few weeks but it provides SWOT analysis to the individual which brings crucial changes on an individual's perception and brings the best out of him.
To call a spade a spade, MBA has been gripped into a misconception that it is a mere qualification. With so much to get from a professional course like what has been mentioned, one can only say that MBA is beyond qualification and a fat pay-check.
Contributed by Mitesh Agarwal  ( Class of 2009-11, IBS HYDERABAD )