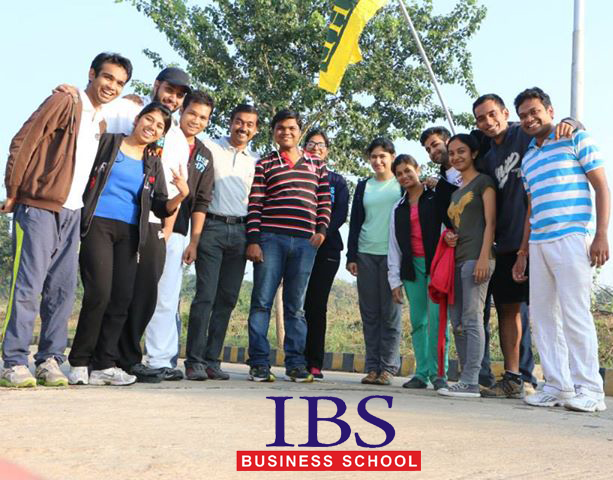 Classrooms are where we have been getting our primary learning since our childhood. It is from there we have nurtured ourselves. The study methodologies followed then were traditional where there would be no extended teaching hours, no PowerPoint Presentation, no Case-methodology, no panel discussions, and mostly the students would have to listen to the teacher and parrot the lessons.
The same classroom has been completely modernized in an MBA. The silent listeners have to be active listeners. The students no more have to be a mere spectator but rather dynamic participants with an aggression to willingly learn. They would have to give extensive presentation and initiate impromptu discussions and work on projects until the next day. They would have to agree and disagree to various notions and ideas put forward. In short there is vibrancy in these classrooms which makes MBA an effective course.
However, these classrooms are not the only tool for student's all-round development. Keeping that in mind the limitations it still possess, MBA looks beyond these four-walls. To make the students more proactive, MBA utilizes various interactive and social environments, those which are more effective beyond the classroom studies. These ad-hoc groups act as a trigger to willingly learn circumventing the traditional channels.
Study Groups, is one such groups in which 5 to 10 random students are assigned one group name. They are assigned a mentor and a specific topic which they would have to collectively do it. This group forms a touch base for the students who get cohesive in time and with a specific agenda. They meet regularly and share ideas and ways to get the agenda done. This group is definitely a team-building exercise and requires minimum supervision by the mentor as the entire group works together to give their best.
Students in this group turn very proactive. In spite of the fact that no one initially knows each other, the amount of shared responsibly for each increases and it becomes a force for them to deliver results collectively. Further, this group has a purpose, an agenda which makes them unified and each has an excitement of contributing something. This makes the entire study group move in one direction rather than wandering aimlessly. In short, the whole process makes the individual learn religiously.
The significant environment beyond the classroom is the seminars, workshops and training sessions which are provided to the students out of the normal routine classes. Several seminars provided by guest lecturers, specially the ones who are intellectual and industry specialist. They provide new insights on electives, industry and career. They provide both theoretical and practical knowledge from their experiences. These Seminars provided by distinguished personalities help inspire students. Their valuable suggestions and ideas provide a sense of association with their own ideas.
During the MBA, various workshops are organized such as yoga, mediation, skill development, workshops on career specialization, etc provides enormous learning. These events are instrumental in providing learning in ways the traditional classroom cannot provide. Few events are backed by contest and prizes which motivates students to give their best. Some seminars are backed by training sessions on Software and Tools which are essential at work place. Such two-way processes are beyond the classroom training which are accompanied with feedback and appraisal and much away from the mundane classes.
During the course, students are asked to be part of various B-school sponsored Clubs and Committees. It goes without saying that these clubs which are diversified in nature right from Financial Club, Marketing Club, Information Technology Club, Festival Clubs, Nature's Club, Social Club, Sports Club, Hostel Committee, Placement Committee, etc makes the student learn to take responsibility. These social groups and clubs help explore individual potential and many a times we see their willingness to learn.
They go an extra mile to achieve the objective of the club. Such initiative help build strong network, and each participants becomes integral part of the chain and builds a family.
Beyond these four walls, one of the most well known aspects is the Internship training that the students have to go through. Under this the students have to work on-the-job in a company for a month or two.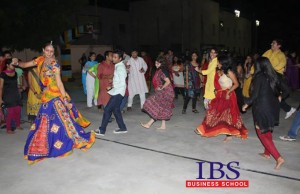 The process starts with either choosing your own company or opting from the B-school itself. The students are asked to relocate to the city in which he/she is posted and a mentor is assigned to monitor and guide him/her until the internship is over. The whole purpose is that the course ensures that the theoretical knowledge imparted to the student is actually made a practical use. It ensures the right effort is put in the right direction.
During this Internship, the individual have to imbibe to the company's mission and vision. They would have to do exactly what they might experience while doing a Job. In fact it is not a drill but a corporate job. In addition to this, the students would have to mandatorily do a report on a topic which adds value to their training. This shows that the Internships are not excursions but a serious affair that has greater importance. These projects are also screened by the B-school and a star performer is handsomely rewarded.
During the course of MBA, the students have an opportunity to study abroad for 2 months or more. Under this, the students are provided oversea-campus accommodation and food. The curriculum has electives and is supplemented by tour and industrial visits. The lectures are conducted by foreign professors as well. These international exposures are great learning experience for the student. Such opportunity goes beyond the traditional classes and provides a new enhanced environment to learn. Last but not the least, the campus life during MBA has enormous value addition in itself. Right from the Hostel Life to being part of Fest Organization leaves an indelible footprint to the students.
Students come across people who are from different states, culture and background. The level of interaction among the students during hostel life provides a reality check to the students. The stay instills a sense of independence to them. It is during campus life that many of the students have to go through several challenges – making new friends, adapting to the place, living alone, getting errands done, and taking care of oneself.
In short, the education provided during MBA is not weighed only by the quantum of electives taught within the state-of-the art classrooms but also by the unparallel life outside these four walls.
Contributed by Mitesh Agarwal  ( Class of 2009-11, IBS HYDERABAD )