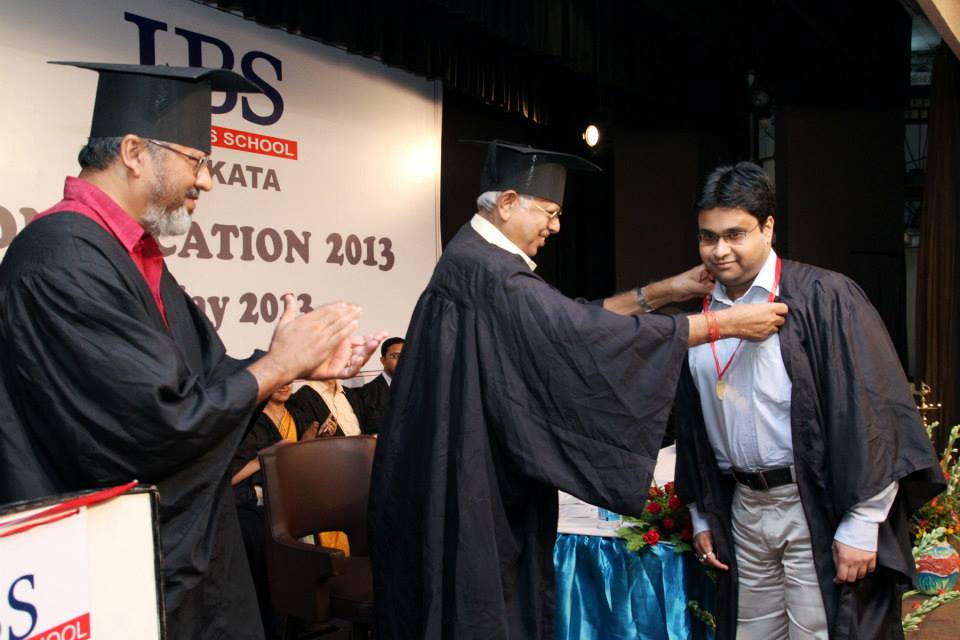 The popularity of MBA has always been there not just because it lands you up with a white-collar job but because of the growing success stories of various persons who now hold key post in big companies.  Some have seen their ideas with results coming out like flying colors while some still facing the initial hurdles. To call a spade a spade, there has been a debate to the contention about a successful MBA. On one side of the road there are individuals who are still setting the milestone while on the other side some have already leap-frogged to a bandwagon of success. Interestingly, both sides have the same objective – "Success".
Let us see what are the most realistic and non-hyped takeaways from MBA:
A roadmap to the Corporate World: MBA walks you to the very corners of the Corporate World. It introduces you to the hierarchical structure and functional relationships. It throws light on the ethical aspect of the business and helps imbibe the principles of business. It definitely tells you what is what without which you would have to bang your head against the walls to understand them. It provides you with all the basic jargons and concepts of a corporate world which otherwise would be nothing but a maze at the workplace. Without which it would really take time to set the right foot ahead. Having known various aspects of the organization provides a higher degree of coherence and promotes the level of indulgence towards the job.
Take your career to a new height:MBA scales the wall of success and surfs up to a new height in one's career. Whether it's a fresher's job or an experienced job, MBA helps to scale new height. An organization would always prefer a person who is better qualified and skilled to have a prominent and challenging role than who is not. They would prefer to associate themselves with a qualified person and an MBA is not a left out ofthe wagon. The probability of promotion for a person with an MBA degree from a prestigious college is definitely higher than the one who is yet to have an equivalent qualification.  In short, the potential of growth in career manifolds by having this professional and recognized degree.
Leadership Skills: MBA is not a cake walk where you just enroll and after 18-24 months you see your degree in your hand. In fact there is more than what meets the eyes – it is indeed a rigorous scheduled course overlapping with empirical case-studies, project work and brain-storming session.  The course is backed by both theoretical and practical knowledge. Having tested both your perseverance and stress, it dwells the leadership qualities. It instills in you the quality of self-starter with an air of confidence.  MBA definitely helps you groom in a way where you could be the one leading the team.  It pushes for a new age managers where you know what is to be done and how it is to be done.
A Strategic Thinker: If you are thinking just like what your peers and colleagues and bosses are thinking then what is the value addition do you think you are making? At the end, you will queue up exactly the way others have been queuing for years. To bring a spin to your thinking, MBA plays a pivotal role. MBA puts you through multiple contrasting environments. This helps youevolve your thought process in an innovative ways which is instrumental for out-of-the-box thinking.  Solving a problem would be more driven by rationale thoughts than mere emotional dilemma. Tackling an issue would no more seem to be burden and threats would look like an opportunity.
Excellent networking: The course kicks off with a network of classmates with whom the interaction is extensive, who provides just not a nurturing environment but also act as a string binding others together. The social network so created provides enormous opportunity to explore resources. Like minded share not only business ideas but also lead to a new unproven path of innovation.  The active approach of lecturers and mentors paves a way towards proactive thinking. They are the one who become a pioneer force of networking during placements and job change. These are the same people who will help not just during the pre-MBA times but also post-MBA times. The alumni network act as a pyramid providing referrals and job opening. Their career counseling and years of experience help make crucial decision as to what Job to take and what profile to choose. In short, MBA at the end gives you a new family.
Multi-domain Knowledge: MBA sure comes with specialization but it definitely is structured in such a way that the aspiring candidate is made aware of various domains and specialization. The initial semesters and curriculum is focused not on basic ideas of the domain but indeed a more in-depth knowledge. This leverages in dealing with ad-hoc problems and queries which comes up at the workplace. Further, the specialization act as a catalyst in strengthening the knowledge and related skill-set. Multi-domain knowledge has been a crucial transformational force not only in taking up a new job responsibilities but also providing deliverables.
Team Culture: MBA, unlike many other courses, is collaborative and team based learning which is extremely important at the workplace where virtually there are so many teams and departments to interact. As the organization grows bigger, the complexity of teams and departments too get broader and to stay afloat one has to be resilient. As the position grows bigger, so does the job responsibility and the accountability with more team leaders and team to take care. Managing these teams becomes the inherent part of the Job. MBA thus provides a greater scope to learn those skill sets through various approaches like case discussion, focused group, project groups and brainstorming sessions. With these methodologies managing multiple teams becomes much more easy and sustainable.
These takeaways show MBA is not a course to be substituted. Its relevance is sometimes truly felt when we are at the workplace. Much felt is the aspect that it spurs the mind to various ideas which otherwise would have mostly lost in oblivion.
Contributed by Mitesh Agarwal  ( Class of 2009-11, IBS HYDERABAD )