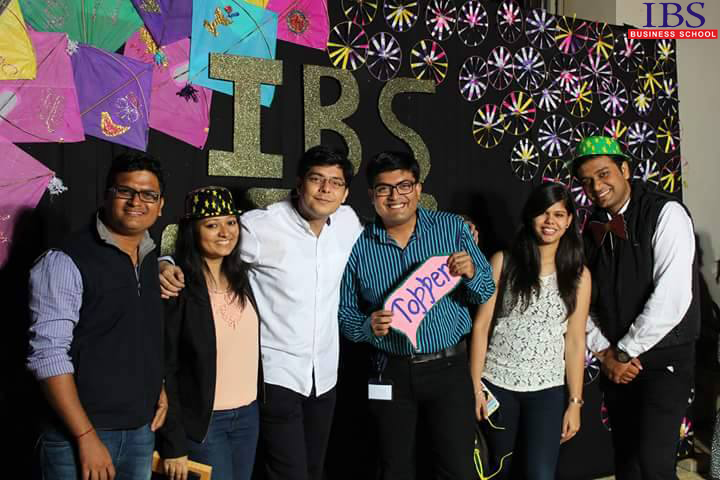 To get admission at IBS Hyderabad is quite tough. The student has to go through an All India Competitive Entrance Exam followed by an interview session at Hyderabad.
The student pays substantial amount towards fees and spends further money on hostel, transportation and other expenses. The student also foregoes his earning opportunity while he/she is studying at IBS.
The management and faculty also have an agenda to totally transform their students so that when the students pass out they are far superior in all respects compared to when they come in. The institution's reputation has been built based on demand of its students by industry, salary packages offered to them and the height to which they are expected to soar in later years of their life. The foundation of such people building operation is laid at the institute and it cannot be taken lightly.
In view of above the student would like to make most of his stay at IBS and grow in all aspects of his life. This may include comprehensive knowledge and skills on various facets of business world, working in teams, leadership, stress management, emotional intelligence, networking, time management, effective business communication etc. The student would not like to become a book worm, but instead prefer to develop in terms of keen insight, attitude building, adversity quotient, patience, perseverance, resilience and sparkle in health. This is also the time to develop new friends, have fun, play games etc and make the stay at IBS really memorable. The whole process is complex and demands fine balancing each day.
Let's look at a typical day for a student at IBS Hyderabad. I will take you through two different categories of students, one who is a late riser and other category which sleeps early and wakes up early. My description of those who sleep early and rise early are based on few experiences that I gained during my futile efforts to change my routine (I was a late to bed and late to rise types) and become an 'Early to bed and Early to rise' type. The more I tried (out of, sometimes peer pressure, sometimes internal guilt of gaining weight, sometimes family pressure, and many such reasons) the more I failed, finally realizing that this is not feasible. The realization came with lot of excuses supporting and convincing me that this is not my cup of tea.
Time
Late Risers
Early Risers
5:00 AM
They enjoy the best part of sleep at this time, dreaming about white collar jobs, or what better than a dream of girlfriend or boyfriend (for those fortunate ones who were in relationship)
Alarm Beeps and it is time to wake up, have water, get fresh and go for a walk. During this process meet few friends on the way & exchange pleasantries, smile and wish them well. Few even could be seen doing yoga.
6:00 AM
Still sleeping and enjoying the bliss
Plan for the day, complete assignments, read cases to be discussed in class. Some would use washing machine to do laundry (At 6 in the morning you do not have to wait for machine to be vacant).
7:30 AM
Half an hour more sleep or wake up for breakfast, this is the biggest dilemma. Generally sleep wins.
Call up friends and go to have breakfast in mess 1 or mess 2.
8:00 AM
Get up take bath, get ready and if everything is done in 40 minutes, run to grab some breakfast. If it is beyond scope, call up a friend to get two slices of bread with butter from mess wrapped in paper napkin.
Take bath, get ready and see other late risers running around and impatiently waiting for vacant washrooms.
9:00 AM
Reach class running and praying that faculty has not entered class. The run becomes faster (would beat Milkha Singh for sure) if a test or presentation is scheduled. If mission of entering class is successful, a smile inadvertently comes and you are able to exchange greetings. If the run was not fast enough to beat the closing door and entry to class is denied, you end up sharing your story of how you just slept for 2 more minutes and it was 8:45 before you realized anything, with other late comers outside class.
Reach class, settle and chit chat with fellow friends till class start.
9:00 AM – 12:30 PM
Attend classes with few minutes of munching breaks. In these classes faculty members ensure lots of brainstorming through case studies, presentations, group projects, role plays, test, quizzes etc.
12:30-2:00 PM
Lunch break. If you were not fortunate to have breakfast, this meal is a life saver. No matter what and how the food is, it is the tastiest food in the world.
A time for having lunch and resting a while.
2:00- 5:30 PM
Classes with lots of brainstorming and faculty members ensuring that nobody goes to sleep. However, still few would actually doze off and take a nap. Believe me everybody wants to take a small nap, especially if it's some theoretical subject. Having said this, on the back of their mind all students know that presentations, case studies and concepts are going to decide who gets placed where.
5:30-11:00
After having snacks and tea in mess or canteen the two categories cannot be differentiated, except for the fact that those who sleep early would want the group meetings for projects to be scheduled early. The other group would want meetings from 11:00 PM onwards. Many a times both group do not agree; as a compromise a small meeting is done, work is divided and everybody does as per convenience.
Generally from 6 PM you are free to do what you like. You may chat with your friends in the canteen and eat some snacks, go for long walk, play some games, or go to gym etc. Some may watch TV, (if it is Cricket match time, the TV room transforms into a stadium, with all hooting and shouting). Proceed for dinner which is available from 8:00 P.M onwards.
11:00-12:00 PM
If it is your friend's birthday you have to be present in white canteen to celebrate. It does not matter whether you sleep early or late. You cannot miss putting cake of Birthday boy/girl face and putting anything and everything on him or her.Generally, now is the time to get to rooms and study
Study for an hour and then sleep.
Packed schedule, I must admit but still on a typical day you end doing many additional things (I do not know how and when);
Share movies and especially MTV Roadies on intranet.
Browse on internet and chat on intranet/ Orkut (at my time this was a hit).
Crib about marks, not because you got less but others (especially your friends) got more.
During placement time, prepare for interviews and GDs
Chat with your girlfriend or loved ones on phone late night
Participate actively in your favorite clubs
Visit the city by boarding 5o clock bus and have dinner at Angithi, or Barbeque Nation or Ohris (The list is endless).
Visit nearby temple
If do not like food in mess, go to the Dhaba or Paratha stall.
Enjoy all festivals with tremendous zeal.
Play Badminton, Table Tennis well past mid night.
Most important, enjoy Cheese Sandwich, Maggi, Pasta and Coffee at night cafe run in hostels by students.
This would never end if I keep on writing. I might still have missed some very important part but I just re-lived the most fascinating part of my life at IBS. Thanks to IBS and all friends, faculty, staff and others who made it feel like a big family for me.
---
Contributed by Sumit Gulati (Class of 2009, IBS HYDERABAD)