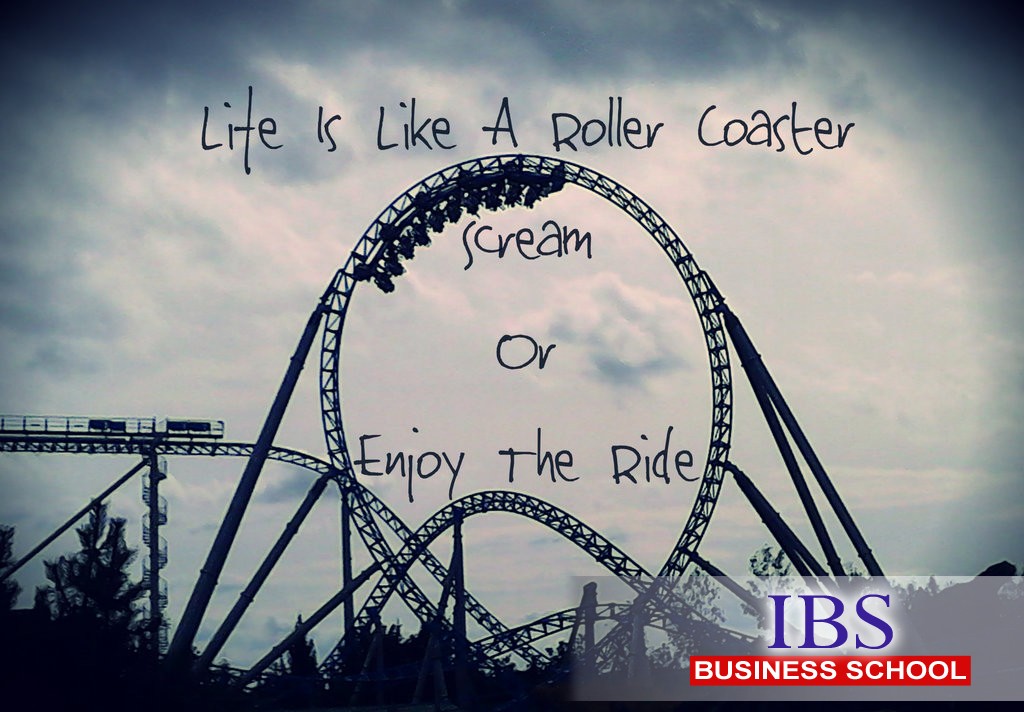 You know, everyone says that life is unpredictable. That could be true. I say, that life is what you make of it.
Your life is a reflection of what you want; how you want it to be; the way you think and what you think. At school and college I was generally considered a very steady and sober person – the kind of guy who will stick to one job his whole life and lead a very stable kind of an existence.
I can tell you that my life has been an absolute roller coaster of an existence and I've worked at some many companies and so many job roles that it has been an education in itself. I always think that we have this one life and we should do all the things that we want to do in it.
There are lots of people out there who enter a company, stick it out there for years, work their way up and retire from that company. Many of them have made a success of it too. Somehow that kind of existence does not really appeal to me. My life as I will relate to you shortly has been something of a gamble and I am still doing it.
Post-Campus Recruitment
In 2005, I was recruited from my campus at IBS Ahmedabad by ICICI Bank for their wealth management division as private banking relationship manager. That sounds like a fancy designation as if I was handling a lot of the money for wealthy clients. My job profile was simple: Get hold of stinking rich individuals (we call them ultra-HNI or high net-worth clients) and try to sell them all kinds of financial products and make sure that they invested in it.
My hunting field was Baroda. The title 'Manager' might sound like I was some big shot. I had no team and I was operating solo. Once in a while, I had an intern to accompany me – but that was only to show him or her the ropes.
In a year, my profile changed. I don't know what my bosses thought about my selling abilities and drawing in moneyed clients for them but in 2006 I was put on small and medium scale enterprises  profile changed to SME Relationship Manager handling SME clients and owners of small and mid-size companies. I had to bring them to the private wealth platform. That was an awesome experience from which I learned a lot. Truly nothing can give you the kind of experience that a sales role can. I cannot claim to have been a wizard at the job but I managed to mobilize₹1.5 cr in 3 months! For me, that was a huge achievement.
Let me say it here and now that ICICI Bank is one of the hardest taskmasters in the business. They set stiff targets and they expect you to achieve it. No excuses. It is a gruelling schedule but I do think that is one of the best ways to learn. If you've managed to stick it out here you can do it anywhere.
Looking back now, I can say, without any false modesty that I was no mean achiever.In 2006 I got the private banking awardfrom the Head of PBG, ICICI Bank, under Asia pacific private banking awards to ICICI employees.
The Roller Coaster Begins..
Well, every journey must come to an end and at the end of 2006 I resigned from the bank due to work pressure and organizational &cultural differences and difficult bosses who changed very often.
I didn't sit around idle you may be sure. It didn't take me long to join another financial services company, though a lot smaller than what I had started out with. I joined Bajaj Capital but it was a very brief stay. Just six months and I'm sorry to say that I had to quit due to non-achievement of sales targets and work pressures. Don't worry, it happens to the best of us. Maybe that stint with ICICI Bank had burned me up. I was also not happy with the salary at Bajaj and had personal issues with some of the people there.
Back to the ICICI group, this time with ICICI Lombard as Manager in Ahmedabad.Another six months and I found that I was not enjoying my job profile and the politics in the company. I did what had started to become a regular feature with me – I resigned.
After that I decided that I would wait for a while before jumping into another job. So I was unemployed for about five months while I was waiting for the right job profile.
Towards the end of 2008 I joined IIFL in Pune as equity Manager and was selling Portfolio Management Services andbig ticket size products to HNI's in Pune. I stuck it out for six months before – again, office politics, work pressure and non-achievement of targets forced me out. This was becoming a pattern. Worrying, huh?
I then shifted to Baroda. Here I joined L&T Finance Ltd as Regional Head for Gujarat. I  started the financial products distribution business which expanded to various cities in the state. I had a team of 30 people reporting to me and here I had a really long stint for about two years before quitting again due to office politics.
The year 2010 saw me rejoining IIFL as Branch Head at Baroda taking care of  the Branch's equity, commodity and currency business. I traded on behalf of clients and was responsible for the branch's profitability. I stayed for a year but again left the job due to work pressure., Attrition was high among the staff and it had an impact on my targets and the profitability of the branch.
In 2011 I was drifting around for a bit. For the first six months, Idid some freelance assignments including content writing work etc. In 2012, Ishifted to Mumbai and joined a PR/IR firm as IR (Investor Relations) consultant, a complete shift from what I did earlier. I was new to the domain but learnt fast.
The Entrepreneur
I handled IR for clients, made company analysis and handled investors' meets. I was here
for a year and half and then the entrepreneurial bug bit me and I left the company.
I'm still in the initial stages of my entrepreneurial journey and there's no saying how it is going to go. After a few false starts, I've now realised what I want to do.
Yes, there have been a lot of ups and downs for me – maybe more of the downs than the ups.It has taken me a long time to learn that I am not an 'employable' person and I should have been an entrepreneur right from the first.
But if you ask me, I wouldn't exchange all my experiences for anything in the world.
Contributed By : Sidhartha Mohanty(Class of 2005, IBS Ahmedabad).