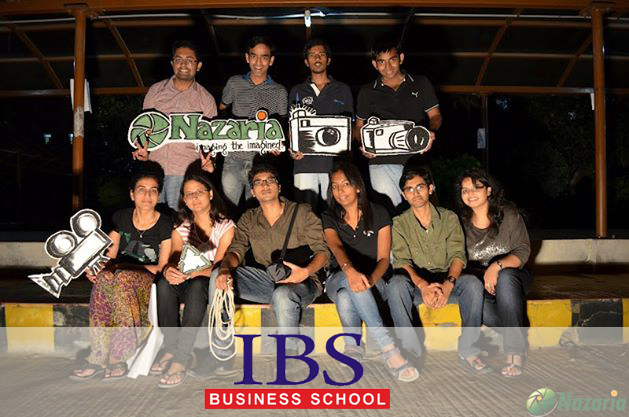 Ever heard the expression? "Can't see the forest for the trees."As budding MBA students, we spend so much energy trying to figure out which specialization or combinations will work best for our first job that we limit our growth in interdisciplinary skills and lose the bigger picture of career progression.
Of course, we need to specialize in something that fits with our existing strengths and aspirations. However, that in no way means that we cannot master subjects in other disciplines that also fit with our skills. For example, a student with outgoing personality and good communication may opt for marketing, but is equally apt in number crunching. Selecting subjects in finance that will help the student to enhance the skill could turn out to be useful in future when this student has to manage a profit center's growth. Take another example where someone pursuing a marketing stream is also good at logic and analysis. Learning appropriate subjects in systems/IT specialization would actually be a bonus when this person is working in the marketing organization of a technology company. Understanding the software that has to be marketed will assist in developing the right marketing content and targeting the right audience. Also, many marketing functions these days require technical skills like knowing HTML to execute online demand generation campaigns using marketing automation software like Marketo, Pardot and others.
An age old saying is there that you cannot market something that you don't know about. There will be people, who are very good at developing creative material, conducting in-depth market research, providing consumer insights, laying out promotional plan, organizing media buys, analyzing campaign progress, managing customer relationships and other marketing functions. A very few however make all these functions tie in seamlessly and enable success of the overall marketing of the product or service. These few have an edge over others as they understand the product or service in addition to the various marketing functions. For example, the marketing success of financial services and products like investments, loans and credit cards is dependent on how well the marketingactivity is aligned with the product characteristics and benefits. So, someone who understands how these products will perform under the prevailing macro-economic environment will be in a better position to outline the appropriate marketing strategy. If Reserve Bank of India hikes the repo rate for banks, the bank will be forced to raise or maintain the rate of interest for consumer loans. A marketing communication promising lower interest rates will have to be abandoned and a new strategy addressing other benefits will have to be planned.
Marketing has transformed a lot over the years and is closer to business strategy than thought earlier. Activities leading to consumer insights, value propositions and brand promotion have become strategic in nature and have a major say in the overall business strategy. MBA students of marketing must look at a more holistic picture of the business because the demarcation lines across functions are overlapping.  In the bestseller, Who Says Elephants Can't Dance?, Louis V. Gerstner Jr.'s  memoir of his nine years as CEO of IBM,it turned out that his most important decisions weren't based on technology but on his past experiences as an IBM customer.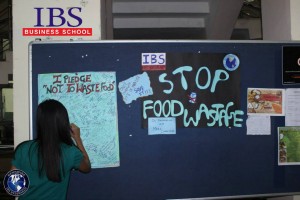 Post MBA, after years of experience, most marketing professionals settle into one of the following marketing roles – marketing manager, sales manager, product manager, market analyst, brand manager, media planner, digital marketing, direct marketing, etc.  A marketing manager needs to focus on strategy, servicing, customer relationship and account management. A brand manager is responsible for promotion, positioning, advertising and market research. A media planner selects media channels, provides advertising support and fulfills campaign objectives. A product manager looks after the profitability & growth of a product line and executes campaigns for the products. A digital marketing professional works on Google Ads, SEO formulations, web content and social media platforms. As you can notice, the different roles require expertise in one or more areas that a person has to possess to perform that role effectively. These skill sets are acquired through a combination of learning and work experience. But how does one differentiate from the rest, how does a product manager differentiate from other product managers. What is that unique trait in his repertoire that will make the product manager stand out from the rest? Interdisciplinary skills can certainly be the sauce that will make the pizza taste better. If you dream to make it to the top of corporate hierarchy, you must start acquiring knowledge on subjects that may not relate to your present job or role. The world and events around you will find space for utilization of your mastery on additional topics. Remember, CEOs and consultants are generalists at heart. They have expertise in the diverse fields enabling them to make those sound decisions that have an impact across everything.
Each person has a dream and based on that the decision to select a specialization in MBA should be taken. You can weigh your strength and interests to decide the subjects that you should specialize in, however what you want to do in life should influence your decision in a major way. Even if you specialize in something there is no hard rule that you cannot do something else. For example, I specialized in IT but my career has been in marketing ever since I passed out. Currently, I am in love with marketing and advertising, but to think of it I wanted to be a MIS or project manager in an IT company when I opted for MBA.
It is very important to understand that specializations are designed to allow students to develop depth and expertise in a functional or interdisciplinary business area. A student should not look at a specialization as the Holy Grail for the type of job they will work in forever. Rather, a student should focus on the electives within one or more specialization that will enhance his skills and prepare him for the road ahead.
Contributed by Amitava Kundu ( Class of 2002, IBS BANGLORE )