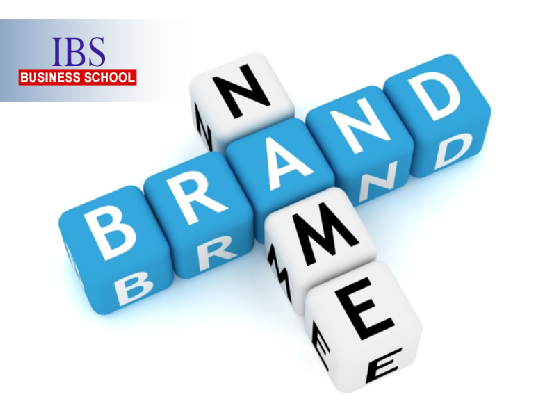 (The knowledge of cost-benefit ratio)
 A few days back, at the onset of the ICC cricket world cup 2015, we decided to purchase a new television. Little did we know that I and my husband are going to get engulfed in the famous brand debate? While I am a brand conscious person to some extent, my husband on the other hand believes in value -for-money.
With so many choices available in the market today, we stood in the home appliances showroom like a common Indian married couple trying to make up our minds. It was difficult to convince a person like me that a not-so-well-known brand can offer better video and audio quality than the big known brands like Sony and Samsung.
Let's first point out the basic flow of thoughts when we as consumers decide to purchase something expensive. By expensive I mean anything valued above INR 10,000/-
Identifying a need and making a purchase decision
With internet as source of information to everything, access to product information is much easier and has greatly influenced our buying behavior in the past few years. So mostly, the second step is researching on the internet about your desired product and the choices available in the market.
It is followed by assessing your requirement and choosing a product whose features are best suited to those requirements.
And the final decision is evaluating the budget and your willingness to spend on your chosen product. With ample product choices, you might be able to find the product that ticks all your check boxes – pricing, features, quality, after sales service and so on.
But there is one thing – and a very important thing at that – that only a brand name could offer; and that is reliability, your ability to trust the brand that you are buying.
There is a reason why big companies spend an incredible amount of time, money and effort to build a brand name and occupy space in the minds of the consumers. It is purely to gain their trust and in turn influence their buying decision. In 2012, Forbes therefore ranked Apple as the top global brand name valued at $87.1 billion.
So how much a brand name holds the potential of blinding the consumer judgment? The answer is – quite a lot! The whole objective of creating the brand identity in consumer mind is to bias our judgment.
Don't you agree? Let's imagine a scenario:
You go to a mall. There are many different shops of clothing, apparels, accessories, shoes cosmetics and others. Yet you roam around looking for your signature brand, to which you associate yourself the most. It defines your style, marks your attitude and shapes your personality. You only wear Levis', use a bag from Baggit and sport a watch of citizen. Admit it or not, in the era driven by western consumerism, we all have turned into brand conscious animals.
Since companies spend fortunes on creating brand names, they don't mind charging for it as well. A solid and well established brand does not need to sell itself as it has its own base of loyal customers. But, how worthy it is to cloud our decision making by the influence of a brand name. You might argue that for some brands, it is totally worth it. Or is it?
A rational consumer like my hubby refrains from being influenced by the brand USP and prefers making more informed decision –given the low cost and competitive range of products, why to spend extra on the products that are not worthy of the tag they hold.
However in some cases, brand is not just a name. And the reason we know the brand is because it is worth knowing. It could be for multiple reasons, like after sales service, extended warranty on product, long lastingness of the item purchased, better quality material etc. It is not just a portrayal of the product or the image of the buyer. Maruti Suzuki, for example, is one such brand in the automobile segment. Despite many internationally established car manufacturers entering the Indian market in the last many years, Maruti has managed to sustain its loyal customer base purely on the basis of its after sales convenience. You can go anywhere in the country with any model of Maruti car. Whether or not the car is still in production, you will always manage to find the same spare part of the car you might have bought years ago.
Surely, in the highly competitive era, companies don't mind exploiting the vast segment of brand conscious consumers. But there are some corporations that understand the more price sensitive consumer lot and rely more on innovativeness than on creating brand appeal. Also, with the increase in purchasing power of middle and lower middle income group, many companies, especially in the consumer durables segments are creating their own niche by offering same features at lower prices. Consider the smart phone market for instance. Companies like Micromax, Gionee, Intex, Lava, have crawled in through the competition and have established their footprints successfully in this highly brand sensitive segment driven by big names like Samsung, Nokia/Microsoft and Motorola.
It is a clear indication that in the times to come, we can expect a more aware and informed customer and not just the one driven by big brand names. The top names in any segment should resort to more productive and unique ways to market than just relying on their brand equity.
Our generation has grown up watching celebrities endorsing famous brands and strong advertising campaigns by companies, which has led our subconscious to believe in the mantra of "the costlier the better". We would hesitate buying anything which might be better but belongs to an unknown brand. I remember our parents not oriented to this thought and rather believed in "simple living and high thinking".
To buyers:  Don't be fooled by what you see or what you are told!
To sellers: Sell the value more and the name less!
P.S.: We ended up buying an Intex LED 24'', and I am quite convinced that it offers better image quality than Sony and Samsung; my opinion being strictly personal.
Contributed by :Isha Jajodia (Class of 2010,IBS Gurgaon).