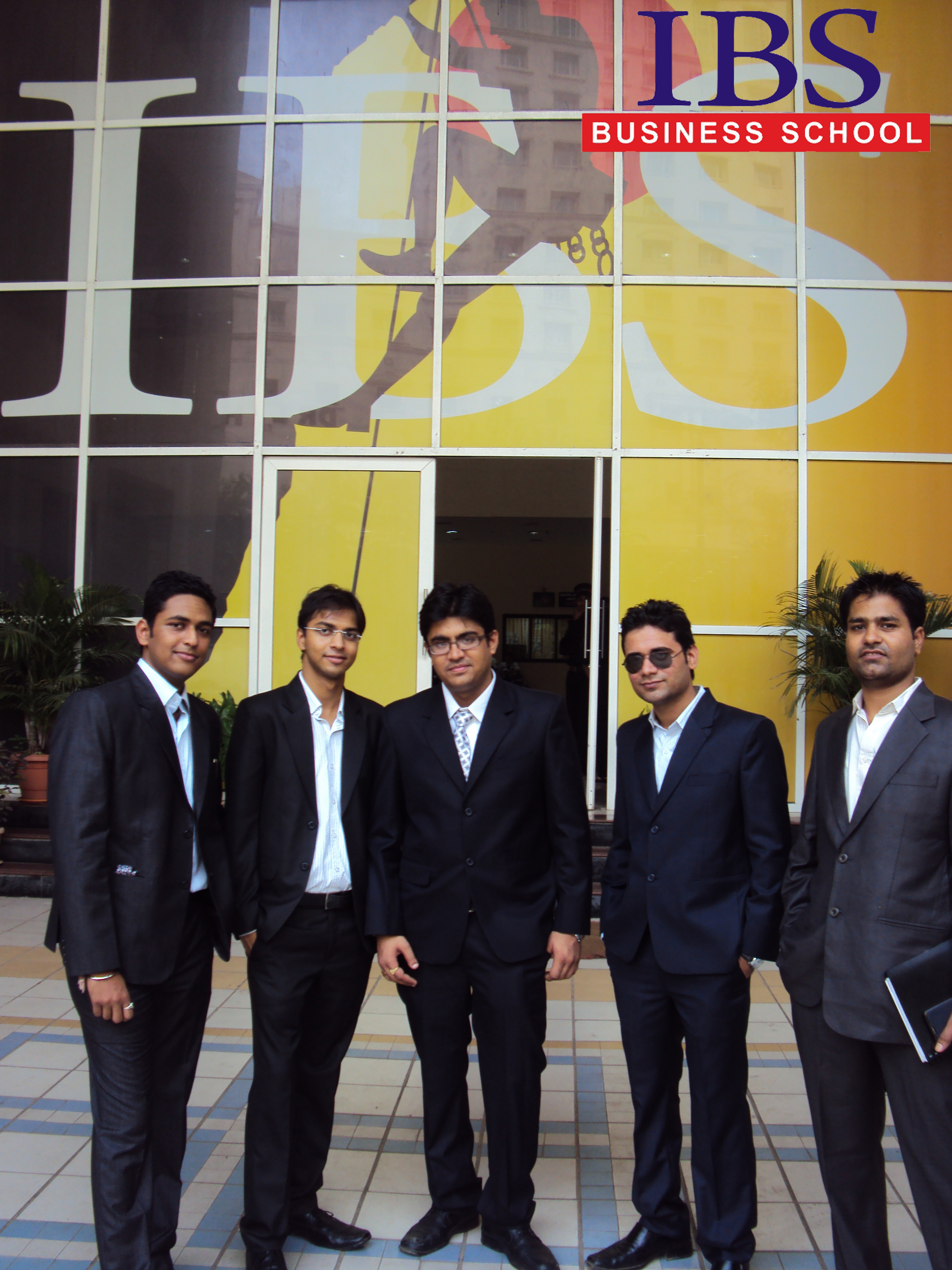 The benefits of doing an MBA are endless. There is a reason why year after year, millions of students aspire to get into the best B-schools and earn that degree which promises to open new doors for them in the professional world. The seven figure salaries, a fancy lifestyle and professional growth are just a few reasons why students prefer to study this course. Let us see a few more reasons through this blog-post, why an MBA degree is perceived at such a high pedestal.
These are 7 benefits of doing an MBA:
 Career Progression:
Typically a professional begins his/her career with an operational role. Being fairly smart, hardworking and result-oriented, you get promotions and reach a decent position in the management. So now you have a good academic profile and good work experience. What happens next? After a few years you start feeling stagnated. This could happen after 3 years or it may even take a decade for you to reach that stage.
This is because in today's performance-oriented professional world, most of the people around you also have the same qualities and credentials that you possess. So, at this point it is crucial for you to ask – what unique traits do you have that will differentiate you from the herd?
The answer lies in an MBA degree. Actually, not just any MBA degree but an MBA degree from a premier business school. An MBA from a top B-school will help you make a quick transition from a mid-level role to a senior management position, where you will have the opportunity to take strategic decisions. If you browse through the job descriptions of senior positions across industries, you can see that MBA is the preferred degree, perhaps not mandatory. Consulting is one profession where an MBA is mandatory to grow into an Associate or higher positions. So, the lack of an MBA degree may not be a show-stopper but it will be a huge reason for career stagnation.
Career Shift:
What are the chances that with your current education, your current role and your current experience, you can actually switch to any other role or industry? Very little! Consider this situation – you have been in IT for the past 5 years, but with time you realize that your true calling is marketing. What steps can you take to make a switch?
You can take up small marketing projects over the weekends
Read about marketing on the internet and make changes to your resume
Take an online marketing course
Even if you manage to get past the interview for a marketing role, you would still be joining at an entry level. Your great IT experience will not help you much to get a senior level role in marketing.
It is here that an MBA program can help. In fact, one of the most important reasons why professionals choose to do an MBA is to change career tracks smoothly.
Knowledge:
An MBA from a top business school may set you back by about INR 50 lakhs for a 10-month course. The figure may be even higher depending on the location of your school and the duration of the program. This works out to about 1.2 lakhs per week. In India, you may end up spending 20 lakhs for a similar MBA program. Imagine spending such a huge sum of money just to gain knowledge!
Wouldn't it be prudent to quit your job for a year and browse the internet to get all the knowledge in the world? However, the truth is the knowledge that will help you progress in your career will not be found just in books or on the internet. The interactions and the intellectual debates that are a part of an MBA curriculum will be extremely enriching. Secondly, the pedagogical methods employed in top schools are very innovative and effective – these include case studies, presentations, projects, research papers etc. If you are joining a typical two year MBA program, in the first year you will have the core curriculum consisting of marketing, accounting, finance, statistics, economics, management, organization behaviour etc. These lay the foundation of your understanding of business. To be a future CEO, you need to have a 360 degree view of how to run a company and manage people. The language of business is the language of money. Apart from the core subjects, B-schools offer a plethora of electives, usually in the second year, depending on what stream you want to specialize in. It is at this point that you need to have a very good idea of your career path, so that you can make full use of your MBA program.
Networking:
What is networking?
Knowing people? Getting contacts?
Yes, knowing people is a big part of networking, but surely it is not just that!
Even with all the social media hype, how many people from your college are you in regular touch with? 20? 50? At the most, 100! Even at work, how many people do you really know? Maybe your immediate superiors, your team and the people you meet at the cafeteria. What happens once you quit your current job and meet your ex-colleague after two years in a mall? You may even find it hard to remember his/her name!
So, what is networking all about? Networking at business schools means that you will be carrying the same tag as thousands of alumni. You may or may not have studied together but if a Harvard alumnus receives an email or a job request from another Harvard alumnus or is interviewing a candidate who went to the same school, there will be an immediate bonding between them, something like an Old Boys Association! We all want to be identified as part of a group of high achievers. Doing an MBA from a reputed B-school gives you a great opportunity to network with smart, talented people who will hold top strategic positions in major companies or will be great business leaders someday. Networking is all about knowing the right people rather than just knowing hundreds of random people. It lies on the lines of quality over quantity.
Brand Equity:
An MBA degree is certainly a feather in your cap. But an MBA from a top B-school is a more brightly colored feather! You can feel this difference within India itself. All things being equal, there is a big difference if you do an MBA from a lesser known B-school in your region and if you graduate from a top school such as IBS Hyderabad.  As most recruiters are aware of how difficult it is to get into a top B-school, an MBA degree from such a school holds a lot of brand value. Employers already know that you have cleared the first level of acid test: high GPA, high GMAT score, essays, recommendations, the tough interview itself and of course, a very rigorous MBA program. Just like gold, an MBA from a reputed B-school gives you a certificated hallmark that you are competent to become a successful leader in near future. As the job of assessing a candidate is already done by the MBA Admissions Committee, recruiters are well-assured of your potential.
Self-Growth:
What do you really learn at a B-school?
Most people would answer this by saying – 'The confidence to be somebody who matters in a professional life.'
A reputed B-school program gives you the opportunity to think in the direction you want to. Whatever goals you may have had before joining an MBA program, once you join, you may realize that your true calling lies elsewhere. The entire classroom experience, interaction with faculty and peers, student activities, case studies and similar exercises and experiences may radically change your perspective, both personally and professionally.  Many MBA students discover a new person in themselves once they graduate from business school.
The irony of life is that when you were a student, you had no responsibilities, but you also lacked the right perspective. Once you started working, gradually you learnt who you are, what your potentials are, but at this stage you were so burdened with responsibilities that you couldn't get the chance to follow your passion. An MBA gives you a second chance in life to do what you always wanted to do. It gives you the independence of a student's life as well as the perspective of working professionally for many years.
Conclusion
Do you identify with some of these reasons why you should do an MBA? At the end of the day, it's all about your passion, your career and your long term goals. Before you even think of applying anywhere, analyze why exactly you wish to pursue an MBA and articulate it well in your essays and interviews. A systematic approach to following your dreams will make your MBA journey meaningful and enjoyable.
Contributed by suchin kulshrestha ( Class of 2008, IBS HYDERABAD )