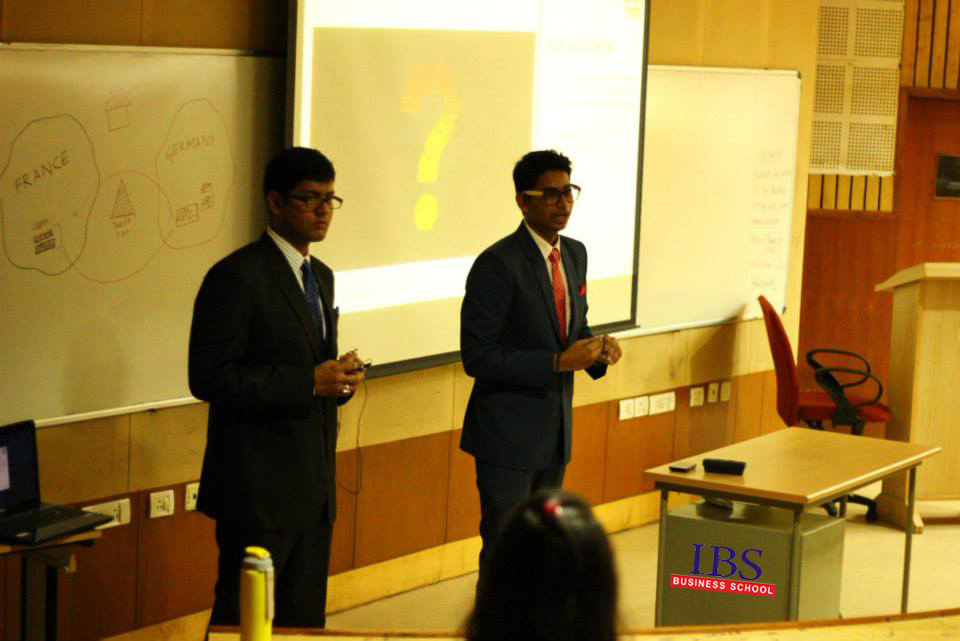 A chat with a close friend and as usual we had a hearty laugh about how we have always been evaluated on the marks we got and the ranks we secured during our school and college days. What immediately followed was a moment of silence as we checked with each other, have you met your Q3 targets? With all other thoughts flying out of the window we thought isn't it still about numbers? Indeed it is! We are in a competitive world where a lot of the details are getting organized, monitored and recorded and we get judged according to the numbers or data recorded. Interesting market trends suggest, slowly all the sectors are building a data bank and are trying to dig deep and find some correlation in it.
So what is the hue and cry about DATA Analytic and the need to decipher DATA!
As we know the economies across the globe are opening up, with rapid globalization there are number of multiple brands in each category of products. Take the case of India and our consumer is receptive to multiple brands within sectors, whether it is Banking, Telecom, FMCG, E-Commerce etc. The numbers of consumers are also increasing in the market but the growth is still limited in comparison to the brands being introduced, with large supply and lesser demand there is an ongoing battle where only the fittest will survive. Today we also have multiple platforms especially after the advent of social media where we can evaluate effectiveness of products and its campaigns. As a result the massive data collected are no longer sitting in the archive lab of a brand, instead there are specialists who are being hired to study the data and derive a coherent pattern to understand the consumer behavior from it. For Example: In layman's language, Kerala has a huge expat population which is working in the gulf, there is country specific data with the telecom operators to back it up, so a simple study would reveal that a drop in tariff from one mobile operator in its rental plan shifts a lot of consumers to use the economic services in comparison to their telecom operator rivals, thus with the kind of data being produced today brands are in dire need of people who can analyze the data and help in informed decision making.
How can the reading through numbers help few Organizations (Feel free to think and add more to the list!)
Few clear-cut trends which I can think are hugely benefited from analyzing data are as below:
Understanding Consumer Behavior:
The most important aspect in any business success and continuity is its ability to understand the existing and prospective consumer's behavior. There is no rocket science to the aforementioned but with developing tracking tools and plethora of analyzing techniques, there are companies which have dedicated units which are working on Consumer Insights. Such organizations usually work with a Research Agency on ground to collect data across the market and then sit and predict the future patterns.
Understanding & Evaluating your Employees:
Today all the large organizations have prudent methods of evaluating their employee's feedback and output. All the assigned activities are quantifiable and data is effectively collected by the concerned departments. If these organizations do start digging deep into the data available they could very well devise what are the key concerns of the employees and implement methods to devise corrective plan of action. On the other hand for an employee who is struggling at work could possibly be helped by the department head reading his performance data and assigning him work which he excels at while working on his developmental areas.
Improving Governance and Security:
The earlier too were largely targeted at an organizational level, where we focused on the internal and external customers. Collection of Data and analyzing it could also be helpful in implementing effective governance and reduction in crime rate across our country. For example, if the data suggests that a certain community in an area has been the highest contributor in children trafficking along with the probable reasons behind it, the government in collaboration with an NGO could build and implement a program in such community by which the people can be educated and counseled for overcoming such malpractices.
Key Skills required in making a career out of analyzing data!
As the market is shaping up, the road ahead for brands getting tougher with every passing day. There will be new entrants in the market and that will be coupled with some of the bigger players exiting and the churn will be higher than ever before. With the markets getting more organized there will be massive available data and with it will be a high demand for people who can analyze the data and draw insights on the basis of it. There is / will be a specialist field for it but for now, one who can adapt and form a command over these roles will definitely be a winner in the next few years, as by then the trend will be their friend, with these jobs becoming coveted in the market. Following are few basics skills required for one to get into a Data Analytics role:
Comfort in handling Data
Are you the one who always looks out for reading the graphs and analyzing the market condition rather than go through the full page of written text? If yes then you can find solace with a highly rewarding career in Data Analytics.
Good with numbers
No one wants you to be the next Archimedes but you shouldn't start sweating with the idea of number crunching. Someone who enjoys a healthy challenge with numbers can certainly try his hand in this field.
Reading through the lines
Yes having a streak of detective will do wonders for your prospect in this field. Not only you need to crunch data and numbers but this field also demands you to draw a behavioral pattern or immediately propose to shoot down a product launch idea as you can infer more from the data than someone would normally do.
Communication at its best
This is definitely one job where you cannot be politically correct, on the basis of your knowledge, gut and experience you will have to call a spade a spade. Moreover whatever one deciphers has to be communicated in its simplest form to all the stakeholders involved hence clear and effective communication is a prerequisite in such a role.
Pervasive across all industries
One of the leading users of Data Analytics is the sport industry, with players being bought or sponsorship money spent is being finalized on the inputs of Data Analytics so those who are wondering that this field might be limited to conventional industries may be prepared for a surprise.
So for all those who are looking to build a career in Data Analytics / Consumer Insights can look at the aforementioned with lot of excitement and interest but with one piece of advice that please be patient with the job role as it is still evolving, however it is likely to be one of the most coveted jobs in the times to come.
Contributed by Gaurav Sharga, (Class of 2010, IBS Gurgaon)