BOTTLED WATER- A few decades ago, if someone told you that you would have to pay to drink a bottle of water you would have thought he was out of his mind. So, the inventive idea of bottling purified water and selling it was indeed both bold and beautiful. Want to know who did it first? Mineral water from San Pellegrino in Italy has been drawn, produced and sold since 1395 (Believe it!). Five centuries later, a French doctor began the Perrier company in 1898, and the water used in the bottles was pulled from a Roman spa.
At first, these companies sold their water in glass bottles. Although a certain form of plastic was invented by Leonardo DaVinci during the Renaissance, plastic did not become widely used commercially for water until the mid-20th century. This was due to the high cost of manufacturing the material. In India, its advent was initiated by Bisleri (Italian origin) in the year 1965.In 1969, it was bought over by Parle. Bottled water is currently a Billion Dollar industry in India. Don't be surprised if it becomes the next Oil industry by 2050.
POST-IT NOTE- You must be thinking why such a trivial tool like this is there in the list? The reason will astound you to the core. Post-it Notes was a genius business idea generated out of a failed engineering experiment conducted by Dr.Spencer Silver – a 3M scientist. He said in one of his interviews that like many ground-breaking innovations, this was a product nobody thought they needed until they actually used it. The story goes like this: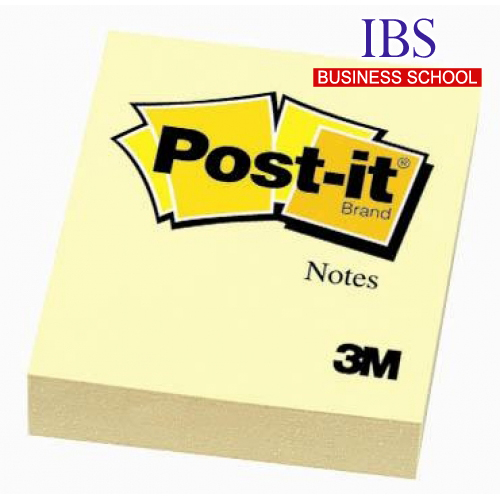 Dr.Spencer was researching on developing strong and tough adhesives. During the process, he discovered something peculiar: an adhesive that stuck lightly to surfaces but didn't bond tightly to them. Initially, he didn't find a way how to make use of this invention. Then one day his Eureka Moment happened. He decided to distribute yellow-papered notes based on this adhesive to the entire company. And the employees simply loved them. 'Post-it' Brand and its 4000 products are now used in more than 150 countries and Dr.Spencer has 22 US patents in his name. Need I say more?
SEARCH ENGINE- The world's first search engine was created as a school project by a computer science student Alan Emtage. In the year 1990, Alan developed Archie (Archive without the 'V') at McGill University, Montreal. In spite of being a groundbreaking technology , the immense business potential it encompassed was still untapped. Until the year 1994 when the legendary giant "Yahoo!" arrived. Yahoo! made money every time a user clicked on one of the ads in its search results. This avant-garde technique was known as pay-per-click advertising.
In 1998, Larry Page and Sergey Bin launched 'Google'. They created a revolutionary  algorithm called Page Rank, which was based on relevancy rankings. But at that time, Google was a relatively unknown player in the industry. Later on, in the year 2000, Yahoo! partnered with Google to power their organic search results. Ironically, the end result was that Yahoo! inadvertently introduced its biggest competitor which ultimately made Google into a household name. Then, in the year 2003, Google acquired blogger.com and launched Ad Sense which marked the beginning of the present-day blogging revolution. The sponsored link that you see when you search for a related phrase is a system devised by Google called Ad Words, which assists those who need to market their products or services through the ubiquitous Google search engine.
E-COMMERCE- As you all know Electronic Commerce is the process of trading across the Internet and includes Online Shopping/Trading, Mobile Commerce, Internet Marketing, Internet Banking etc. The origin of E-Commerce dates back to the year 1971 when the U.S. Department of Defense developed ARPANET (predecessor of the Internet we presently use). Subsequently, in the 1970s, it was used by academics for sharing research material. Then in the year 1989, when Tim Berners Lee (A scientist at CERN- A Swiss-based research organization) proposed the World Wide Web (WWW), the use of E-Commerce became widespread and grew at an exponential rate. Then in the early 90s, with the advent of Microsoft Windows based affordable Personal Computers and easy access to the Internet further surged up its usage for the common man.
However, it was until 1994 when Marc Andersen invented Netscape Navigator, which quickly became the world's most popular web browser. In 1995, Microsoft responded with the widely-used Internet Explorer, which led to a further surge in Online Shopping. As a result, in July'95 Jeff Bezos sold the first ever book from his garage on Amazon.com. Within 30 days, Amazon was selling books all over the U.S and 45 more countries.
Soon after, in 1995, a software programmer Pierre Omidyar sold a broken laser pointer to a willing buyer based on a bidding system. Thus, the online auction and shopping giant  'eBay' was created! Bezos and Pierre are the undisputed founding fathers of E-Commerce and eventually paved the way for today's e-commerce merchants. They absolutely changed the way consumers all over the world make their purchases today.
In India, though Rediff.com introduced the concept in 1999, it was deep discount model of Flipkart.com, which actually changed the face of online shopping in 2007.
IPHONE- Graham Bell made the first telephone call in the year 1878. Motorola introduced the world's first cellular phone namely DynaTAC 8000x in 1984. And just when people thought that telephones have come a long way, IBM launched the world's first Smart-phone in 1994 under the name 'Simon Personal Communicator'. It was a touch-screen phone which was able to send & receive faxes and Emails. It offered useful apps like World Clock, Alarm, Address Book, Calendar, Calculator, Notepad etc. Interestingly though, these were not called "Apps" back then. They were referred to as "Features". Sadly, the ingenious 'Simon' lived fast and died young.
At the beginning of year 2007, Nokia was the top-selling mobile company in the world. Android phones didn't exist and high-ranking executives were addicted to their Blackberries. On the 9th day of January 2007, Steve Job's Apple absolutely reinvented the smart-phone market when it introduced iPhone to the world. It was marketed as a wide-screen iPod, a revolutionary mobile phone and a breakthrough internet communicator all rolled into one magical gadget. It brought 'touch-computing' into mainstream acceptance and use. The iPhone, like the Macintosh and the iPod truly redefined the market. A whopping 1.4 million iPhones were sold within 3 months of its launch.By 2013, Apple had sold more than 150 million iPhones worldwide and generated over $90 billion in sales. It was the greatest business and technological innovation of the decade and is considered as an important milestone in the history of modern computing.
Some more path-breaking business ideas worthy of mention: Recycling Industry Business, Interest on Money, Franchise business model, Credit Card, Fitness Industry and Multi-Level Marketing.
Contributed By : Pranshu Awasthi (Class of 2007, IBS Gurgaon).