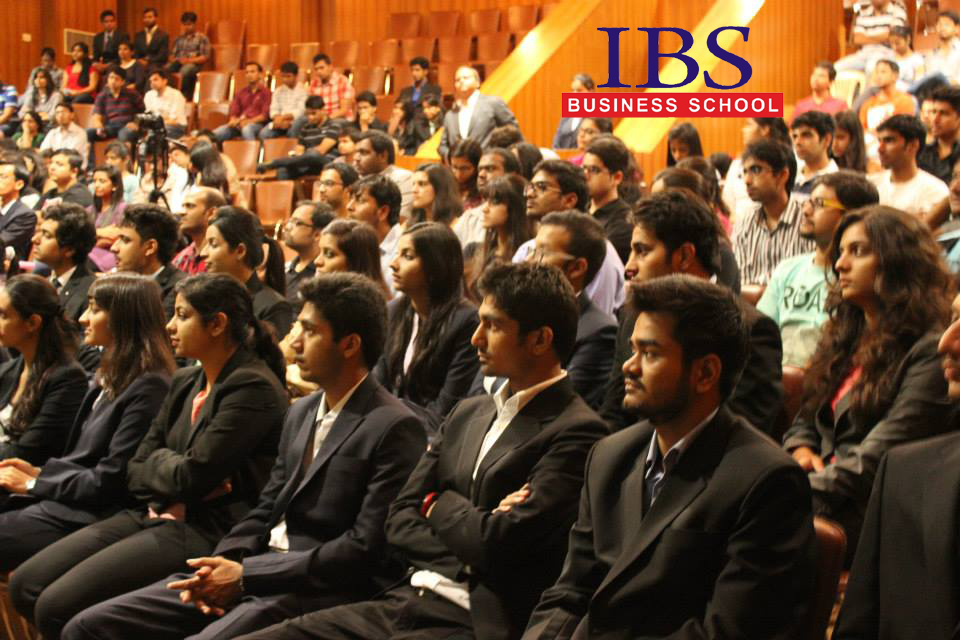 Placements bother everyone from parents to students who take up an MBA course because they are all worried about future; the Return on Investment and the kind of packages this degree would lead them to. Sometimes, questions about placement and confusions cultivate in your fertile brains but you neither ask them nor clear our doubts and therefore invite trouble. Hence, you must 'ask' questions. Let us now know some answers that you, your parents and your friends might want regarding placements.
When are placements conducted in the campus?
Placement season generally starts by the end of third semester of the course while it may also start in fourth semester if not early. Also, I would like to tell you that some companies do offer pre-placement offers to trainees who perform excellently during their internship projects; which saves them from the process of formal placement process.
What is the placement procedure?
The placement procedure is lengthy but uncomplicated. Firstly, the placement committee announces the arrival of companies. Thereafter, pre-placement talk takes place. Students apply for the company after going through the job descriptions as well as requirements of the company. The resumes are sent to the company. Companies do the preliminary screening process and shortlist candidates.
Thereafter, the recruitment process on campus takes place on campus which includes Group discussion, Personal interview, written tests or all. Further, the results are announced and formalities to be completed by students, advised by the company are completed. Thus, one is ready to join the company on the prescribed date by the company.
How to make my resume more appealing?
Your resume is representation of an overall you at the stage of screening and consist your abilities, achievements, skills and knowledge before you reach an interviewer or company. To make your resume appealing, please construct your resume around your strengths and make it short, crisp and neat. Do not fill it with excessive information or drain it of the essentials.
It would be prudent to reach out to your teachers, professors or professionals who are into personality or soft skill development department because this department is in constant touch with industry. Your resume must not exceed one and a half pages and references should never be paste because they may spoil a battle won with instantaneous efforts.
What type of companies should I apply for?
The type of company that you want to apply for should first go with your specialization, industry of interest, capabilities and values. There shouldn't be a conflict between your and company's value system. For that information please consult your contacts, friends, parents, newspapers, relatives, internet etc and understand how the company functions, operates and what sort of policies it frames.
Further, understand the packages, roles, kind of work, working hours etc the profile as well company demands. If still the company clicks with you, please feel to apply for it. Remember, no company is good or bad, everything depends on your outlook.
Which stream should I take for a better placement?
While doing the course, you gradually know your inclination as to which stream or kind of work excites you and what you would like to do for at least next five years of your life. Each subject leads to certain type of jobs and all jobs pertain to certain stream.
Mixing of streams is advisable if one wants to bring in a balance. Sticking to one stream is good if one wants a core job in that area. There is no such formula that marketing stream will get low packages than finance or vice-versa. Placement is a function of your knowledge, skills, awareness, willingness to work, agility, experience etc. Remember the stream will stick to your for life, whereas the first job will not!
Can I go for placement processes outside campus?
Generally, colleges do not prohibit sitting for placement processes outside campus. Remember never reapply in a company that you have been recently rejected for at campus placements. It is advisable to sit for other placement processes along with campus placement because this will increase your access to various companies.
Is there a fee for placement?
Mostly colleges keep the placement processes free of cost. It is matter of honor and pride for the colleges that their students get jobs before their actual degrees. Moreover, for any college better placements means better word of mouth about them.
Placement cells involve Placement officers, some faculty and sometimes placement representatives that assist students to get jobs and that too at no additional fee.
What is the eligibility for sitting for placements?
As far as the eligibility criterion is concerned, both institute and company can have criteria. To ensure quality employee to the company, institutes enforce a certain minimum qualifying grade point or performance in academics.
Also, companies impose eligibility criteria for their prospective employees such as stream, subjects, past academic record, present academic record, awards and recognitions etc. Eligibility certainly includes good moral conduct and character as no company or college would like misbehaved students in the placement process.
What kind of packages do companies offer?
Companies inform the placement cells about what packages they would offer for what position and location. These packages are in tune with the industry standards and abide to government norms and guidelines. Generally the package includes benefits, bonus plans etc.
A good package is one where you feel that the company is paying you worth for the effort it asks you. Remember you have to negotiate not bargain during the selection process for the location and package. In actual cases students get rejected for their roadside-peddler bargaining habits.
What is a pre placement talk?
Employers speak to students before the actual process and take up a presentation called a PPT or pre placement talk. Companies introduce themselves and talk about the management, work environment, campus etc.
PPT includes the history, domain, strengths of the company along with the position, package, growth prospects, benefits as well as selection process. They also take up questions, doubts, queries etc from the prospective candidates.
Will I get any training before actual work?
Generally companies prefer giving training within the first 6 months of your joining. It is completely up to them whether they want to give you training or not! The same may be asked during the negotiation round by you.
Is there any bond that I need to sign before joining the company?
Most companies do not ask you to sign bonds with them for working a certain period of time. However, it depends on you to accept or reject the offer, if they ask.
It is good to gather information and estimate the future but one must remember that placement infinitely depends on the economic situation of the country, recession or expansion of business cycle etc. Recession would mean less jobs and lower packages while expansion will mean the opposite. Hence, placement should be viewed as a chance to select the best suitable job in the present economic situation and not the only criteria to choose or reject a particular institute.
---
Contributed by Chayan Jain (Class of 2011-2013, IBS HYDERABAD)