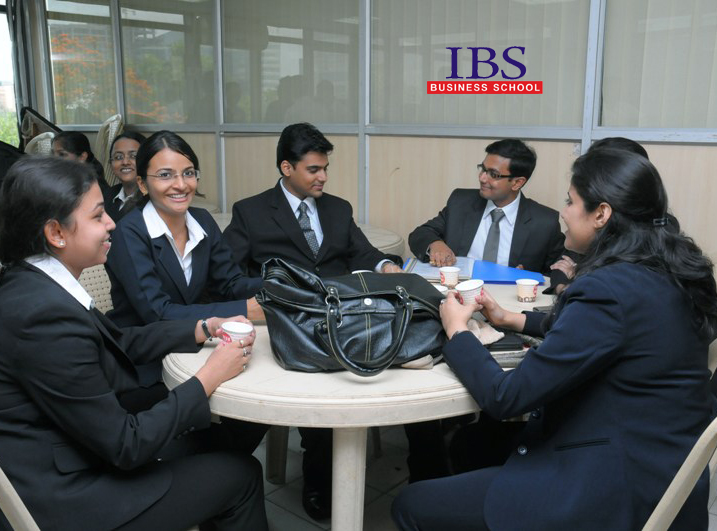 People believe that MBA should be done to get a good job and handsome salary that quite true but that's not the everything. Mba is not just about getting a good job but is helps in changing the overall persona of the person.  MBA from good college equips a person with the new and advanced skillset, helps in creating confidence in oneself and overall make the person fit to tackle any situation.  The MBA provides more opportunities to it graduates in comparison to the plain graduates.  They get mentoring from all the good faculties around the globe both nationally and internationally. Investment in MBA is like making investment in a stock which gives rich dividend to its investor.
Provides a broad thinking pattern – The solution to any problem is to have a alternatives to solve a problem, MBA helps in creating a 360 degree approach in solving any problem. Before coming to conclusion there is a need to understand the problem, what are the consequences, what resources need and what is the time line to solve a problem. Once you are through with MBA then you will be in a position to take better and informed decisions.
It creates awareness  –  Since MBA is a multidisciplinary  and versatile degree , here in the first semester you need to go through Finance , Marketing, Human resource, Information technology and soft skills so it helps in making you aware of all the fields so that you though not been an expert in all domain but develop a  basic understanding  of all domains.
It helps in developing business sense – MBA is not about just learning the things and then joining the corporate houses and spending the entire life in corporate . It develop a business sense of starting something own may be at an early stage just after completing MBA or at a later stage after having experience in corporate. Since you have learn all the traits of business so if you are starting something on your own, you are taking calculated risk with high returns.
Creates new horizon of innovative ideas – Innovation is something which do not come to mind on its own , people  explore things when they see the world around, see the need of the particular product or services and when they read and travel a lot. Creative ideas comes when you see the things, you talk to different sets of people. MBA Provides the relevant exposure wherein after the person gets an edge of thinking in a 360 degree level, get into a position to assess the pros and cons of any ideas. Not only MBA helps in creating an idea but also equips a person in implementing his ideas.

It helps in developing leadership abilities – MBA not only creates skill set but also creates a trait of taking responsibility, creating leadership ability and make a person bit of risk averse . A person can take a plunge in a river only when he/she has confidence in himself/ herself, with two year of rigorous hard work and industrial exposure and case law learning approach they get in a position of command on themselves and start acting as a leader in all situations.
It creates a competitive edge – Since a business world is full of cut throat competition, if organization employees are not properly trained then they may not able to cope up with the real life competition and challenging environment.
It helps in learning new skill set – MBA helps in improvising the skill set as well as help in dispersing the potential of a person, the curriculum has a very practical approach and case studies discussion creates a more like real business environment a it helps in developing an analytical mind. It specializes a person with skill set in the domain which he/she choose as their core electives and as well as provides a basic knowledge in other electives as they form a part of the first year curriculum.
Market Recognisation  – MBA from good college creates a branding of the person and it lifts the self esteem as these colleges are well accepted by the Industry and they have developed strong relationship with the corporate houses by providing every year fresh talents.
Strong Alumni Support – The students who passed out from MBA institutes are well placed in top shot positions in different corporate and they are the once who provoke the companies to go for recruitment in their colleges as they have created a sense in the organization that MBA pass out from their colleges are the real gems and the corporate feel comfortable to go to their colleges for recruitment drive. This extensive, well consolidate business network is bound to pay off throughout your whole career making you the first-hand recipient of all relevant information in the field and giving you better
Career Change – An MBA in general and a Dual MBA in particular, provide you with the cushion of switching your career. An MBA with particular specialization makes it easier for you to move across industries.
Starting your own business – Once you get the right exposure in MBA with all the theories and practical approaches, people can think of starting on its own. These days' people are starting the start-ups with a little capital and growing fast. This is how companies like Red bus, flipkart, snapdeal have started their journey and created a strong market presence.
Mba offers more potential for upward mobility – MBA graduates have a broader knowledge base and applied skillsets in business administration than many of there co-workers working with them. There are generally desired for advanced and complex assignments and is more sought after degree for upper level senior positions. while MBA degree alone does not guarantee a promotion but certainly offers upward carrier mobility.
MBA degree offers Increased earning avenues – The good MBA college  attracts big corporate with handsome packages offerings . Though the fact remains that the premium and elite the college is the higher compensation their graduates command, as well as people in consulting and investment banking domain  earns a lot .Leaving aside the school and the carrier fields MBA commands more remuneration in comparison to its peers.
---
Contributed by Maneesh Srivastava ( Class of 2008, IBS Gurgaon )