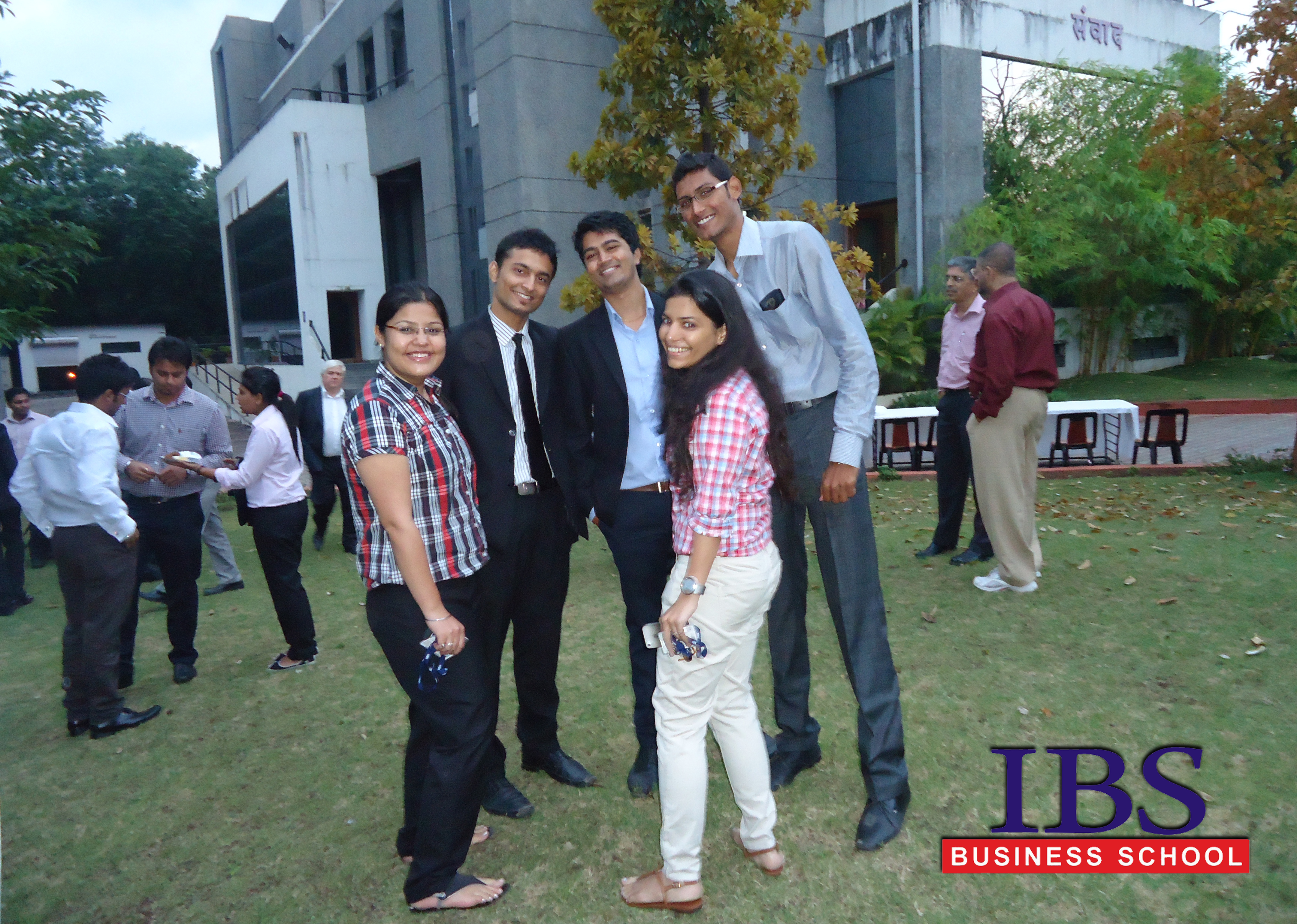 Sahana looked around her childhood room with mixed emotions. She had spent almost 20 years of her life in that room. The emotions she felt ranged from extreme excitement to dreaded fear. She sat on the floor in between a thousand things, wondering how she should go about taking the next step in life.
She had been accepted into the prestigious IBS, Hyderabad College and she would be joining college in 2 days. A million thoughts ran through her mind:
What to pack?
What would I need?
What are the classes going to be like?
Will I make new friends?
Do I need to carry anything specific?
All these and many more questions arose from the fact that Sahana had never lived away from home in her life before. The only senior she knew who had passed out of IBS, Hyderabad some 10 years ago was her cousin, who couldn't help her much. She had no connections to the college and neither were any of her friends going along with her. Most of all, she had missed the preliminary classes that were conducted by college for all students since she had to complete her graduation exams.
Desperate for help Sahana rushed out of her room and found her father's laptop. She turned to the internet for some much needed help and guidance. She prayed hard in hope that there would be one soul out there in this world who had written something about how a person in her situation was to cope with this new change. Suddenly, as if God had answered her prayers, she came across an online forum:
——————————————————————————————————————-ICFAI Alumni group to connect and meet.                                                         03.00 pm, 04-12-2012
Day-0 (How to expect the unexpected)
Hi Guys,
My name is Pavithra Nayak and I passed out from college in 2011. I am writing this post for all those new-comers who are about to embark on the greatest adventures of their lives.
First of all, let me begin by congratulating you for deciding to join this prestigious institution. You have been chosen out of lakhs of applicants and should feel absolutely honoured. I, myself was quite apprehensive about joining this institution as I had other offers from other colleges. I could have easily chosen the college which had the easiest interview or the one closest to my hometown. But I am an adventurous by heart. So I decided to take the greatest risk in my life.
I chose this prestigious institution, because of the following:
I was going to live away from home for the first time in my life.
I was very impressed by the selection process of this institute.
The reputation of this institute was tremendous and it ranked in the top 10 India's best colleges.
I had no friends who had chosen the same institute as me which seemed like starting a new life.
Moreover, I was close enough to home to travel back once in 6 months. .
I still remember the day I received my Welcome letter from the college. It was a day of celebration amongst my friends and family. The college had asked me to join 15 days prior to the actual beginning of classes for a preliminary session of 'brushing the basics' before the actual classes began. Unfortunately, due to my final exams of graduation I wasn't able to attend the classes, so I responded back to the college asking them permission to miss the preliminary classes, which the college was quite understanding about.
Let me tell you that these preliminary classes are really not that important academically, as much as they are essential for any new comer, with no prior work-experience like me, who was taking a new step away from home. These prelim classes honestly gave every student some time to test waters of the vast ocean of the world of MBA. You could assess your standing amongst a diverse crowd of students, who came from different backgrounds and also get a feel of the regular classes.
By the time I had joined in for the actual classes, I felt as if I was behind a semester. People had made friends, they knew the routine of classes, they knew how to get around the campus (I was honestly lost for the first 2 weeks because the campus is so vast). Nevertheless, it did not matter too much.
My first friend was the girl next door, in my hostel and I am pleased to say that we have survived some of the most turbulent times and we still are the best of friends after 5 years. When you have over a thousand students in college, one is bound to make a few friends. The secret is, even if you find it difficult to talk to people, join the clubs and societies in college, even volunteer for events and fests. These are the best places to make friends. If nothing else, knock on the door next to your room and you will definitely make a new friend.
All the hostels have individual rooms and this is the single most important space in your life. 99% of the time will NOT be spent in here. You would either be out or in someone else's room. This is a storage area for most of your belongings. The bathrooms are shared of course and they come with one washing machine for each section of the block, enough to manage your clothes around.  Your room also comes equipped with the basic necessities like a chair (which will eventually be converted to a laptop holder), a desk (which is more of a books and clothes rack) and a bed (bring your own mattress) and a cupboard.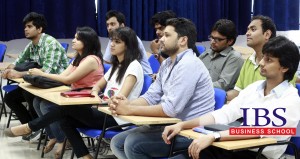 There were 2 messes in college and the food was pretty good. The best learning you get from a hostel mess is how to adjust under any circumstance regarding food. If you choose to be a little extravagant there were some dhabas outside college, the college canteen and the in-hostel-late-night-student-run-café etc, so you are short of food.
There is also a tiny supply store which was the most interesting place in the entire college. It was the smallest space in college where you could buy anything from a pin to a plane. Even if they don't have it, you could pre-order for things and they would arrive the next day.
I think the easiest facility was sending out couriers to anyone, right there from inside the campus. We had 2 of them, so there was always a competition for prices. You could even receive couriers delivered to you hostel.
Academically what was most interesting to me was the Harvard style of education that was implemented the year I had joined college. It took the classes to a different level. We would have to study the chapter and a case study related to the chapter and then the lecture would revolve around arguments from 60 of the brightest minds with various perspectives, with a moderator, the faculty for that subject. It took me a while to get used to this style of teaching to be honest. I was so used to the rote system. However what is absolutely beautiful about this methodology is that it instils in every student a sense of healthy competition. It teaches us patience and acceptance. We get to understand our strengths and weaknesses. We begin to reach out to those who maybe better at the subject than us. All this prepares us for the real world.
I have spoken far too much, haven't I? But this is what I believe one really is worried about. I had recently read an article on 'Why the founder of Facebook wears the same shirt'; the answer was pretty simple: He believed that things like choosing ones clothes and other frivolous mundane decisions should not have to be very difficult. They end up taking a lot of the thought-process which could in-turn be used for something more useful.
I remember the anxiety attacks that I had during my final days leading up to joining my new college. They were tough. If only I had an insider to tell me a bit about the life in a 100 acre campus, situated 30 kms away from the city, I am sure I would have spent my time catching up with old friends and family and not buy a thousand unnecessary things to college. I would have confidently entered the college with the hope that I had made the best choice in life and there was no looking back from there on.
I don't know if anyone would ever read this post or if it is of use to anyone, but I hope that it could help someone in the future. I wish you the best of luck and leave you with this:
"It's your life, live each day as of you were given a fresh start, if you need something: ask; if you are scared: tell; if you want to find something: search; take one step at a time, un-complicate life!"
——————————————————————————————————————-
Sahana shut the laptop and walked to her room. There was a sense of overwhelming relief. Someone had understood her so well and answered most of her questions, as if telepathically. She did not bother about the other questions that ran in her mind. She quickly called up her friends and asked them to meet her that evening.
She called out to her mom and told her what she needed and requested her to help her finish packing. She was now fully equipped to face day-zero of her new life.
Contributed by Sujir Pavithra Nayak ( Class of 2009-2011, IBS HYDERABAD )