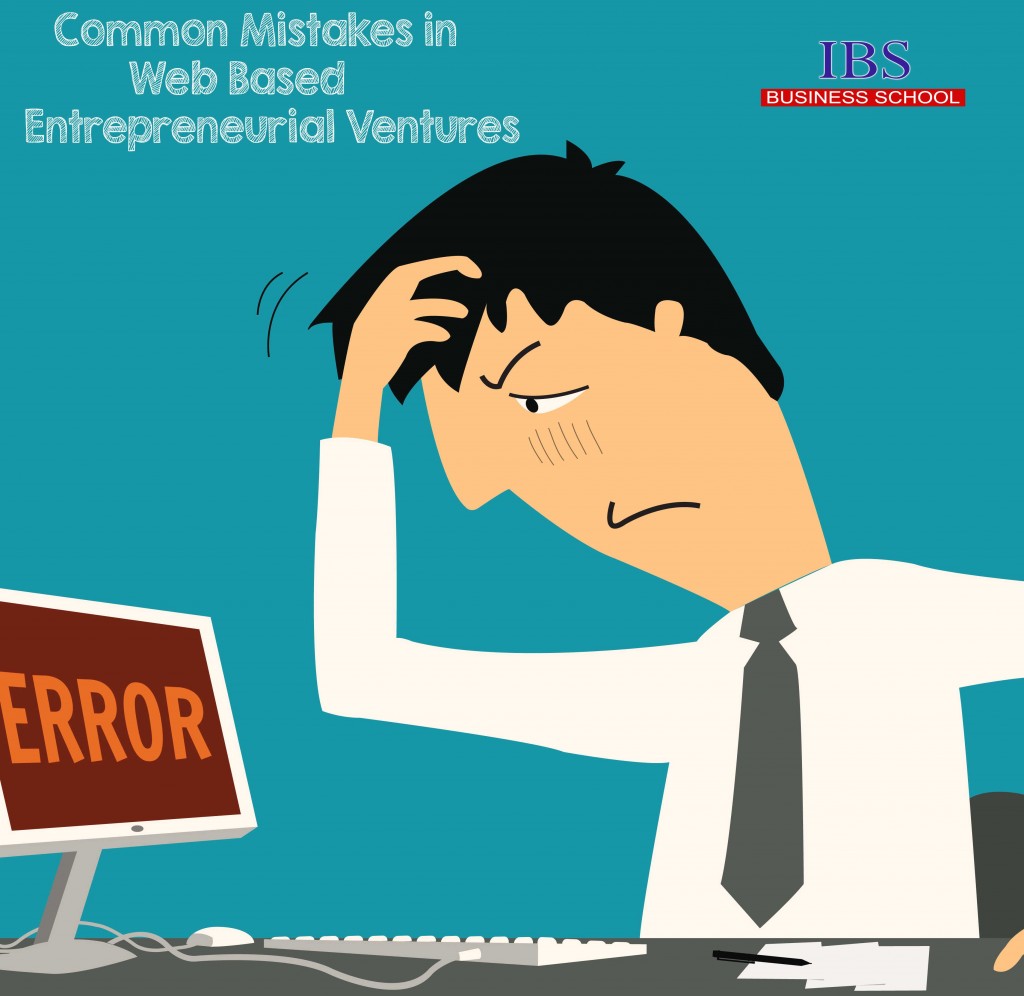 A few months back, I met a friend who started an online portal for listing colleges and universities of India.  The venture looked really promising on paper and it did take off well. But it was too overwhelming and big for him to manage it with limited resources. Eventually, he had to shut it down. It did make him wiser but at a certain price. While I really appreciated the initiative from my dear friend, failure in an online venture did not take me by surprise. A few years back even I had my share of failure while trying to create a portal for sourcing IT related (specifically Enterprise Resource Planning software) services for clients. Luckily, timely action saved us from losing more resources in terms of money and time.  Hence, in this post, I would like to share some of my experiences as well as that of my friends so that if any of the readers want to start an online venture in future, they make sure that they do not repeat commonly made mistakes.
Create a realistic revenue model first
 Be it an online marketplace, an educational or gaming portal, an affiliate marketing website or review blog, the first step that needs to be taken is to create a business model. The model may not be perfect, but one must have the numbers in place for understanding revenue recognition and costs estimates. While creating a business model, one must be very specific about revenue model. Simple statements like revenue through advertisements, listings, leads or collaborations will not help. Having at least a three-year revenue plan along with month-wise cost and revenue structure is advised. It is always better to have a minimalistic approach while creating the revenue model. It may not be perfect, but it is required to keep you on track of the progress. Also, there could be possibilities that the model evolves or changes with time. So one should be flexible enough to accommodate changes with time.
Most people are consumed by their own ideas. Their overconfidence leads them to believe that they just need to launch their site and revenues will follow. This rarely happens and it is good to know this fact.
Knowing what runs behind the scene
 We are so fascinated and enthralled by the success of other websites that we are impelled to think– "If they can do it, why can't we". This is probably one of the biggest and most common mistakes committed by amateur entrepreneurs. What we often forget to see and study is the amount of hard work, struggle, sacrifice, patience and passion that went into the making of a successful website.
Anyone can replicate a website or a business idea. But it is very difficult to replicate processes that run behind the scene.
For instance, there could be an online marketplace that is known for reaping huge benefits through ad listings. We might know how to create such a marketplace, but simply an online market will not help. An established network of suppliers and buyers will have to be established first to sustain such a business. It has to be remembered that in such cases, the website is an offshoot of the business itself and not the other way round.
 "We plan to launch globally when we go online," mentioned one of the participants in a startup meet recently. They wanted to enter into the business of online tutoring. The word 'global' overwhelmed me because it sounded that the team was still not sure of which market they wanted to cater. This can be a major disaster for any business.
For startups or amateur entrepreneurs who have limited resources, it is always wise to start small. Instead of trying to be global or for matter instead of trying to serve the entire nation, at the beginning, it is better to test the waters through one 'pilot zone'. Once the business is established or sustained in one area, one can slowly move on to another geographical region. That will be more sustainable and easier to manage.
There is another reason as to why one should not try to go global or cater to a very large section of users. It is easier to get visibility at a local level than at a global level.
Do not wait for the perfect site or application
 There is nothing called perfect in any application. That is why we have 'versions' just like the 'Windows' OS. The same is true for websites. Instead of waiting for an entire season for your website to be stable and perfect, it is better to launch it once you have the basic functionalities up and running. Slowly, adding to it will help more in creating a stable site. The sooner you enter the market, the earlier you will be able to achieve sustainable revenue.
Take into account Search Engine Optimization (SEO) Cost
 As per webopedia.com "SEO is typically a set of "white hat" best practices that webmasters and Web content producers follow to help them achieve a better ranking in search engine results.
If you want to achieve business though your website, you will need good website ranking that boosts your visibility.
SEO is one of the biggest and hidden cost components of a web based business. Failure to plan, execute and manage the SEO costs can lead to an eventual shutdown of a business. Even before creating the website, one must study and research thoroughly about SEO. Any mistakes in the design, architecture or the content can lead to costly rectifications afterwards.
I recollect one of my business acquaintances mentioning that they had to overhaul their entire website as it was not compliant as per web standards requiring SEO. So plan for SEO from day one of execution.
A business cannot be built alone. You need teams to take forward a startup business. One may have a brilliant idea and think that he has ownership over the idea and therefore he should execute it as well. It may sound reasonable at the beginning, but it has been proven time and again that you need a good set of competent people to work with you for transforming an idea into a successful business. Most people do not want to take the risk of discussing their idea thinking that they may be stolen or someone might execute it better. It is wise not to share your ideas with every person you come across. However, you should start sharing your ideas with your close group of people who can evaluate its feasibility, criticize it and then finally give finishing to it.
Through such discussions with closed groups you may come to know of new people who will have faith in your product or idea. It is important to track such people from the beginning so that when you them on board you can pull them in faster. Having different people on board helps in delivering the ideas faster.
Contributed by Sanjit Das (Class of 2005, IBS Hyderabad)