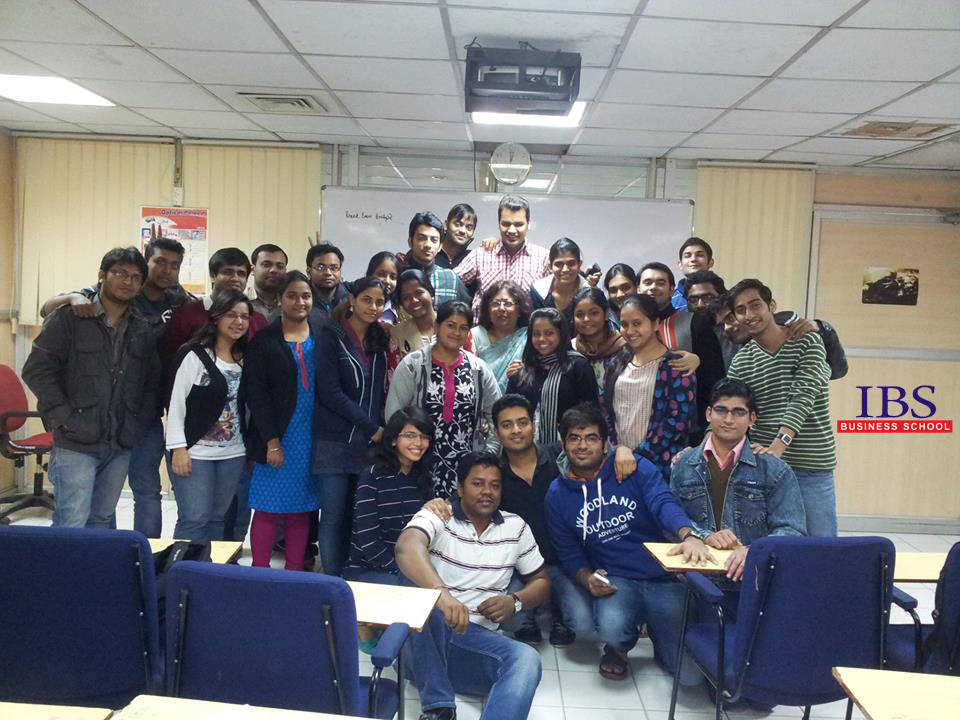 An MBA program focuses on inculcating traits such as leadership and innovative thinking capabilities in the students to help them meet the ever-changing demands of the volatile business world. Hence, the two-year post-graduate program in management attracts students from different backgrounds and varied cultural diversities. English is a widely-spoken language in India and the country has world's second largest English-speaking population.In India, English is used as the medium of instruction in most of the colleges imparting professional education to students including management education. All those facts are making English as the most preferred business language for Indians especially for foreign trade.
India is a land of diverse cultures, values, behaviours and traditions. The students getting enrolled in the MBA program hail from different regions with their specific cultural and social backgrounds, therefore their medium of communication is the regional language of the region they come from. For example, a student coming from Tamil Nadu in South India will be Tamil speaking whereas students from Maharashtra and Gujarat will communicate in Marathi and Gujarati languages respectively. Quite a few of them would also have completed their school education from schools having Hindi or the regional language as their medium of instruction.
The difficulties that students from vernacular or non-English backgrounds face with respect to English language proficiency include the inability to comprehend lectures, reading comprehension, taking down notes, communicating verbally, and writing assignments and examinations in English.
In the beginning of the MBA program, the foremost challenge that one might face as a student of non-English background is in understanding the lectures delivered by the faculty members of the college as well as keeping pace with what is being taught in the classrooms.
As a student from non-English background, one might find it difficult to participate in educational activities. In India, all coveted MBA programs focus on exposing the students to business scenarios in the International sphere by inviting guest faculty from the industry as well as management colleges overseas. Here, discomfort with English language may act as a major deterrent since it may require good English-language skills to express personal opinion on a particular topic or ask questions. Someone who doesn't know good English well may not be as confident to participate in interactive activities such as debates and group discussions, as the students proficient in English language.
Cultural diversity is also a factor that prevents students from non-English background from participating in group activities. They encounter difficulties in developing a social network and familiarizing with prevalent norms and customs among the peer group.
This language barrier further influences one's interactions with the faculty members. They might come as too shy to approach the professors and discuss the problem areas to come up with solutions.
Coming from vernacular backgrounds, some students may have a tough time writing assignments and taking down notes in English language, which forms the core of the MBA curriculum.Since they are not confident of their English language abilities, they might always have this fear of committing mistakes. This further keeps them from getting actively involved in academic activities.
So far, we discussed the challenges faced by MBA students who come from non-English backgrounds. Now, let us focus on ways to overcome this language proficiency barrier. These remedies will help you in improving your English language abilities if you think you need some helpful tips.
One of the ways which will prove helpful in improving your written English language skills is through soliciting feedback from the faculty, senior MBA students as well as your peer group on your assignments and other written tasks. It will help you identify your problem areas, so that you can work upon them.

Forming small groups of students for the purpose of conducting group activities such as debates and discussions will help you gain confidence in your spoken English capabilities. Apart from improving your communication skills, it will also improve your tone and accent of delivery.
To enhance your comprehension skills, you must read many journals and text books in English language which will help you to get a command over the language. Thus, understanding the lectures of the faculty, irrespective of their accent or the speed of delivery, will not be a challenge for you anymore.
Besides these ways of improving your English language proficiency, audio and video CDs telling "ways to hone English speaking skills" will also help you in overcoming the language barrier.
In this age of Information Technology, e-learning tutorials from the best of the instructors in the domain of English communication can also help you to master English language as well as overcome all your fears related with the language proficiency.
You can as well go for contact classes for enhancing English language skills where you will be trained for both verbal as well as writing skills, besides boosting your reading and comprehension abilities.
You can also seek the support of the faculty for helping you learn and get a hold on the language, thus doing away with English language inhibitions. It will also promote student-faculty interaction.
You can overcome these challenges by putting in extra efforts and hard work with grit, determination and perseverance. It is best that you get hold of the English language even before you start preparations for MBA entrance exams as your efforts will be rewarding enough to land you in a premium b-school of your choice.
In this post, we discussed the numerous challenges that students hailing from non-English background faced during the 2-year MBA program. We also tried to give an insight into the strategies that you can adopt to work on your English language proficiency. We hope that this will help you to foster greater participation in academic activities, allaying the fears of making language mistakes. It will help in increasing your confidence levels with your academic performance showing considerable improvement.
---
Contributed by Qais Mujeeb ( Class of 2001, IBS Hyderabad )