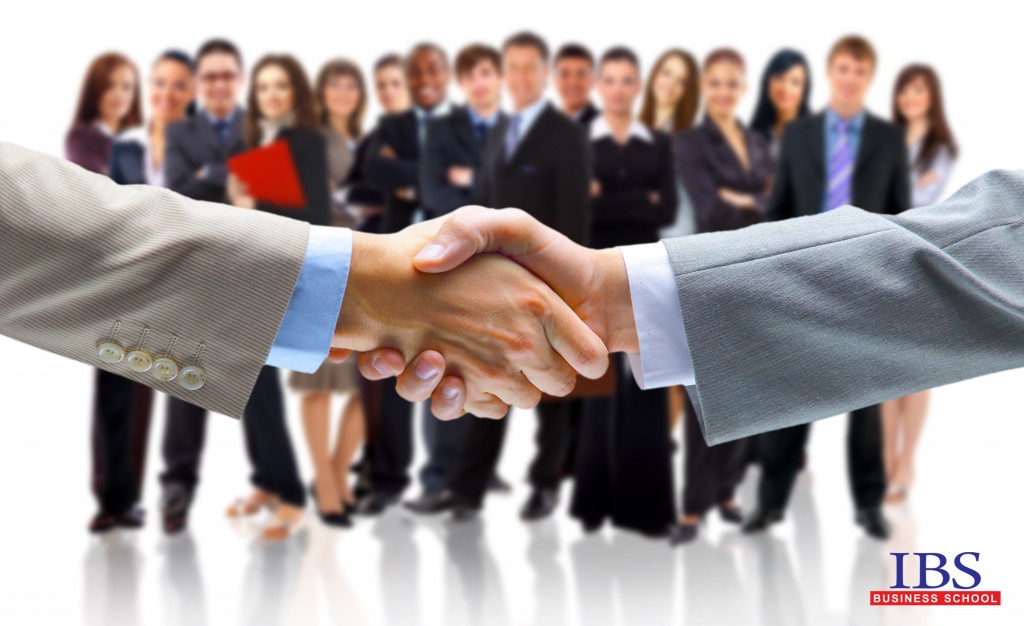 "This blog post is part of an 11-part series by Sidhartha Mohanty (IBS Ahmedabad 2005). Through this series Sidhartha aims to take you on a ride along with him as he went from being a young student to an MBA graduate to a corporate employee and ultimately an entrepreneur now." So, this first series will give you an inside story of IBS campus placements.
Placements! The word is enough to stir up various emotions in management students. Apprehension, anticipation, terror (yes, that too) and of course nervous excitement through it all. Placement is the final hurdle before newly minted graduates place their first step on to the corporate world. The world of salaries, deadlines, cubicles, taxes and bosses who can be benign or bossy, colleagues who can be nice or nasty, clients who can be dandy or difficult.
Believe me, I went through all of that and more, when my placement season came around. It was the year 2005, the final year of my MBA. This is usually the time when everybody is out networking with their alumni. Some are busy doing their management research projects for the final year while some others are busy talking to placement managers about the schedule of those companies who are expected to come to the campus. Sleepless nights, dark circles, loss of appetite are very common during this time, so don't worry if you exhibit all these symptoms. It is almost like what you felt before your first date.
Students are worried if they are going to get their choice of roles, their choice of company and most of all, their choice of salary. Some just want to get a job; but there are some who want to make a statement with the kind of job they bag and the kind of compensation they are able to bag. They feel they owe it to their parents/guardians, their classmates and their professors.
There are some however, who are worried about their English language communication skills and how to improve and do well in the placement interviews.
Worries and worries – passing out from a good B-school doesn't always guarantee a job. Surprised? Yes it's true. In fact, sometimes the companies see the rankings of the B-schools and if your school is not in the top 10 that year for some year, it is likely that they will give it a miss. Companies also have some criteria when choosing the management institutes they visit in a year.
I remember that year, my friends' circle and I were not concerned with what our ranking was but we were worried about the type of companies that would be visiting us and whether we would get good placements.
Frankly, each campus had their fixed set of companies coming and recruiting students like us in Ahmedabad. But what happens if you don't like the role and salary? What if you don't like the company at all? What are you going to do? Are you going to search jobs outside off-campus? On your own? Through your own contacts? Via the alumni network? Would you be able to do that? Are you making a mistake by not taking up the offer/offers coming your way? What if you passed up this chance and you don't get a job later?
These questions are likely to plague you during placements. Remember though that it is your efforts and networking that matters the most. A lot of it is in your hands – at least that is what it seems like at the time.
Those who have specialized in finance need a core finance role like corporate finance, investment banking etc., but not a sales role. In the same way if you have a marketing specialization, you need a marketing, communication and strategy role. Most favorite companies for such roles are in HLL, ITC, and Procter & Gamble etc.
If you are from the information technology field, you need an Infosys, TCS, Tech Mahindra etc. These companies will recruit you for an IT analyst role.

What if you don't have choices and you are forced to take any role that is offered to you? Obviously you will not like it. That's the real problem everywhere. So, if you have not networked or met industry people on your own then there it is likely that you might find yourself in this situation. But don't panic, it's really not a crisis, though you might think so at this time. I don't think here the institute can help you, though you can certainly approach some of the career counselors and your professors for some advice and mentoring. Their perspective will help you. However, the final decision rests with you and remember its time to make your choices and live with them. This is your first test as an adult and as a future manager. Its time to start using the skills that you think you have acquired in the last two years.
By the way, our IBS-Ahmedabad campus had a good placement team (and it still has, last time I checked) which attracted lots of good companies on the campus.
I got into ICICI Bank straightaway on my very first attempt. I negotiated a decent salary package with a 2- day training session in Mumbai, which was a big thing in those days.
By the way, how can I forget those sleepless nights in the hostel where we were doing mock interviews among our batch mates and trying to find out our weaknesses and how to improve that?
Yes, placement is the time to put your hard-learned theories to the test. You have to impress the interviewers and prospective employers with your communication skills. You have to convince them that you are the person they are looking for. You have to project the right image. Above all, you have to get it across that you have what it takes to get the job, hold it and make a success of it. You have to make it clear to them that you will be an asset to the company.
Can you do it?
Contributed By : Sidhartha Mohanty (Class of 2005, IBS Ahmedabad)