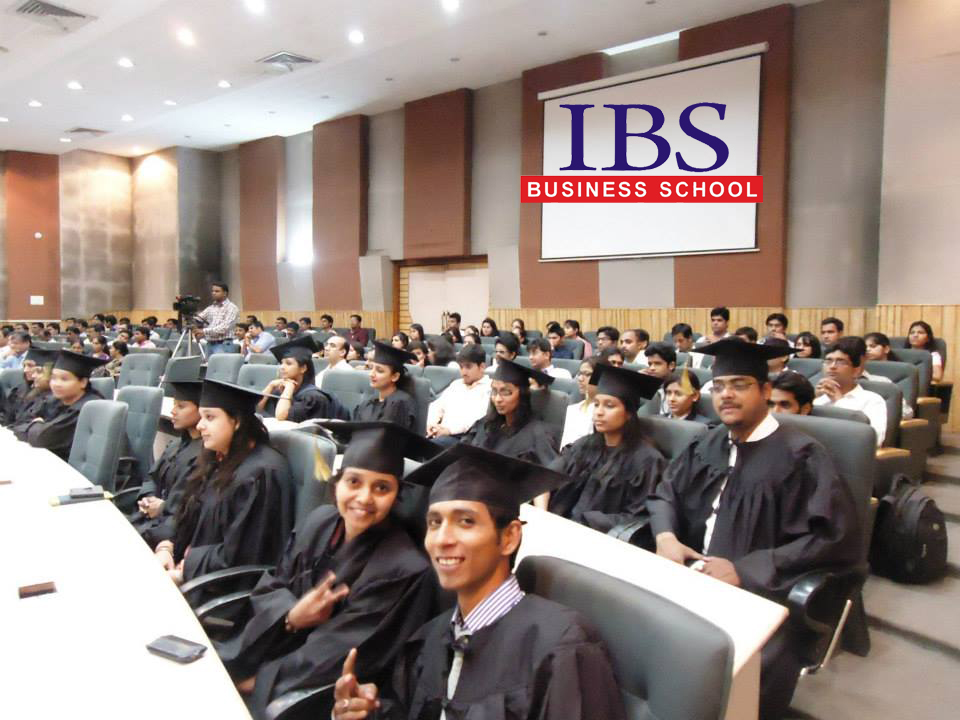 "Give me six hours to chop down a tree and I will spend the first four sharpening the axe." 
 – Abraham Lincoln
So now that you've crossed the final hurdle and received that much-awaited letter or email accepting you in the B-School of your choice, it's time to prepare yourself with what lies ahead in store for you. Here are a few practical tips that will help you maximize your potential in your first year:
Take a tour of your B School
Go and visit your college before the beginning of the academic session. Familiarize yourself with the environment you are going to be spending the next two years in. Visit the library, the computer lab, the sports room and, of course, the classrooms. Meet the teachers if they're available. It's your chance to interact with them and strike a personal chord.  Knowing where you're going will help lower the anxiety of a new beginning.
Learn to adapt
The first few days can be particularly overwhelming for some. Most batches have a diverse mix of students with different educational backgrounds and work experience. It takes time to mingle with the ones who aren't like you or don't share the same interests. However, one must learn to adapt and be willing to consider and respect different viewpoints of their peers. So, keep an open mind about such possibilities, even if you don't agree to it..
OFFLINE Social Networking
Chances are you are already pretty active on Facebook and LinkedIn. But here we are talking about making personal offline connections. Few years down the line, your batch-mates might be influential people in different industries. So, it's important for you to start early. Identify the ones you can learn something from and expand your horizon. But do it with a casual disposition. Invite them over for dinner sometime and get to know them better. It's far easier to open up in a casual environment than in a classroom.
Keep your workflow organized
Make a system that works for you. It's a good idea to take notes in shorthand in the lecture and then rewrite them in a different notebook at home. It is not advisable to make lengthy notes in good handwriting at the cost of missing out on what the professor is teaching. The advantage of the former is that it helps you revise what was taught and ask relevant questions in the next lecture.
Also, keep a track of all your assignments. Download an organizer app on your phone and make a log of the pending assignments with submission deadlines. Make a folder to file your assignments and other important papers. You can use color-coded stickers to categorize by subject.
Organizing gives you the confidence of being in control and prevents last minute panic.
Create an environment conducive to studying
Minimize distractions in your study room. For instance, avoid studying in a room with a television. Although, listening to music while studying can be a personal preference. It soothes some while for others it can distract them from the task at hand. Again, find what works the best for you.
You can also put up posters and quotes that inspire in your room. Reading them daily helps to imbibe the wisdom and can be a guiding philosophy.
Another important aspect is the actual physicality of the workspace. Keep your desk clean and clutter free. Find a chair that won't harm your back and neck during those long periods of study. Keep your basic tools such as pens, paper clips, dictionary, thesaurus etc. at hand to avoid any disruptions.
Become a case study geek
There's nothing like learning from someone else's experience especially when you are just starting out. Dig in your college library or consult your professors to find the best reading material out there. This will especially come in handy if you're planning to have a start-up when you finish your MBA. The more you know, the better prepared you will be.
Subscribe to magazines and journals
Invest in yourself. It is far more tempting to spend your pocket money on movies and eating out. Though you cannot disregard the importance of recreation, it is equally important to put aside some of your pocket money on subscribing management publications. McKinsey Quarterly and Harvard Business Review are abounding with real world business problems and how managers across the globe are coping with it. The magazines also focus on areas such as leadership, organizational change, negotiation, strategy, operations, marketing, finance, and managing people. Some of the most famous management gurus of our times are frequent contributors.
Subscribe such magazines from Day 1 of your first year and you'll know how management principles being taught to you are applied in the real world.
Find the right internship
One can never emphasize enough on the importance of an internship. The key is to find the right place to intern and soak up as much as you can in those three odd months. Do your research. Don't just skim through websites but go and meet people who work there.
The good news is that it is not necessary to intern for a big organization. Look for a company that will give you more hands on exposure. Small businesses and start-ups will be more willing to take a risk on you. Your contribution there will impact the bottom line and help you develop a portfolio of real work. Who knows they might even offer you a job once you finish your second year!
Keep calm and have fun
This is perhaps the most important tip of all. After all, you are not the only one who is doing this. Thousands of students share the same apprehensions and anxieties as you do. It is perfectly normal to feel this way. For most, this is the beginning of last two years of college life (unless you plan to do for a doctorate after this). The memories you make during this period will last you a lifetime. Lastly, remember that it isn't just about being a good manager. It is also about being a good student, a good team player and a good friend.
Give it your best shot.
Contributed by Himanshu Saxena ( Class of 2007-2009, IBS GURGAON )