MBA: Masters in Business Administration degree course is an all-round development opportunity for all its aspirants. There are various subjects and aspects a person goes through in the entire process of learning; that not only involves a lot of theory but also exercises practical exposure. Opportunity knocks everyone's door but only the wise make the most out of it. Through this write-up, I would take you through a few aspects in which MBA helps you evolve as an individual.
Career enhancement:
First and foremost, an MBA course gives a lot of exposure in terms of conferences, guest lectures and events in which you can not only gain latest knowledge but also get industry insights, discuss and solve your doubts via interactions with industry experts and guest speakers. Apart from traditional campus placements; such events not only build contacts but also provide an indirect opportunity to be employed or gain referrals for job opportunities.
People with work experience have a wonderful opportunity to upgrade their knowledge; learn latest management lessons from updated faculty and books; understand through case studies which otherwise couldn't be done without taking a worthy break from work. MBA further brings up better career opportunities by opening a new route in the corporate ladder by adding a fresh angle of management to your life and resume equally.
But, if you are a fresher for the industry, MBA goes a step ahead and prepares you by providing a mock set-up of an actual corporate world and its functioning. During the placement talks and interviews, you get an opportunity to understand how a particular company likes to present itself. You get a valuable chance to enhance and expand your professional network which provides a chance to collaborate and work together as well as help you switch your job in the future.
A lot of boredom sets in after changing a few jobs in a particular industry due to various reasons. By adding the opportunity to be a manager, MBA empowers you to switch to another industry during the placement season.
I, like you have a dream job, salary and a career mapped out for me. But to reach that pinnacle of success, we need to make efforts and MBA is one of those crucial efforts in the process of achieving our career goals.
Entrepreneurial skills:
When it comes to nurturing and imparting entrepreneurial skills, a lot of theories exist such as 'Entrepreneurs cannot be created, they are simply born' or say 'Entrepreneurs are people who think differently'. However, this course helps a prospective entrepreneur understand all the principles and functions of management and other skill-sets that he/she needs to possess.
Nobody in this world warns and prepares you for failures but an MBA course not only invites mentors for your business plans but also sometimes help find and approach venture capitalists, so that the risk of your failure is minimized.
With real life case discussions, one can gain a variety of skills and dimensions such as product development, innovation, problems such as pricing, packaging, product launch and introduction etc. The stories of successful and failed entrepreneurs are discussed to provoke thought, ideas, creativity and to instil the courage to face failures and rise above them. In short, an MBA course provides an all-round view and introduction within the safe hands before you being in safe hands.
Financial Skills:
MBA acquaints you with accounts (financial, cost, management) and financial management concepts which enable you to read, interpret and respond to the financial condition of firms through their financial statements. With exposure to micro (managerial) and macro economics in hand with the present economic conditions of the nation; the course enables you to gather better economic insights and build your own opinions and solutions supported by absolute theories and logic.
This course introduces you to financial instruments such as shares, debentures; understanding and evaluating investments and capital budgeting problems of companies based on facts and figures. It gives you an option to understand the depth of options and derivatives; risk management; mergers and acquisitions as well as enable you to judge the market and have an opinion on everything related to the business world.
Marketing skills:
Most people look at marketing with a narrow view of door-to-door selling or just advertising but MBA makes you explore an array of dimensions right from product development and services marketing, promotion and its forms, pricing to sales and distribution methods. Moreover, marketing enables you to understand how to market and build brands alongside researching in the market as to what customers really want.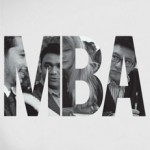 Technical skill enhancement:
If you have an active interest in understanding, imbibing and enhancing your technical skills in areas of management, MBA triggers your progress through its off-the-job training on Management Information System to polish your software utility skills like MS Office, Database Management Systems, SAS, SAP etc.
The deep and intricate details of presentation making, report writing, project etc is taught to prepare for the real scenario. Everyone knows how to hold a pen, but MBA not only makes your handwriting attractive but adds strength to your words.
Human Resource (HR) Skills:
MBA clarifies that Human Resource Management is all about adding value through people by selecting the right ones. Over this course, you get to understand human beliefs, views, attitudes, and personalities, ego systems along with the HR planning, HR operations, HR strategy systems and skills followed by companies. By helping you understand people and organizations, the course gives you an edge in the industry.
Personality Evolution:
An MBA course trains you to work under severe pressures and tight schedules as well as deadlines which strengthen your time management skills. Apart from curricular enhancement, you hold the opportunity to participate and make the most of your co-curricular interests. Most colleges not only indulge in sports but also club events such as marketing or finance based games or events that convert the lecture-hall theory into practice and help you learn.
A lot of MBA colleges include personality effectiveness courses that polish your body language and etiquettes. With a volley of projects and assignments coming from all subjects, MBA trains you to manage stress which is crucial in the real work-life. A lot of emphasis is laid on increasing your confidence, self-worth, competence, brain-storming and decision making skills which are important keeping in mind the competitive environment.
Over the interaction with peers and classmates, one learns how to understand, accept and appreciate others and their views without making any real life blunders. Over the journey of MBA you can upgrade your communication as well as listening skills. Moreover, MBA colleges have a direct touch with various companies and industries, hence, they have a continuous feedback on what is demanded from a person in the market and tries to inculcate the same in you.
Immense efforts are made to teach teamwork and group-work which otherwise isn't taught anywhere and without which you feel incomplete and lonely in the corporate world. Most introverts turn into extroverts by understanding the rationale to socialize for cooperation, coordination and better performance. In short, this course guides you through application for different jobs, responding to the calls; planning your progress and exit.
Other skills:
This course also trains you in understanding the law through the understanding of various acts crucial for a management graduate. Furthermore, the rudiments of operations management are to improve the supply chain, production schedules etc. Quantitative techniques and research methodology are a part of curriculum to make you aware how different data is collected. To enhance one's strategy making skills, the course takes over from strategy formulation to achievement through cases and theories. Summer internship projects are allocated to individuals to have a work experience and achieve a sense of fulfilment in the journey.
This comprehensive course takes you from subject to subject over the two years by fertilizing your knowledge roots and providing an immensely valuable opportunity to grow your branches into the management field. Thus, it is on the aspirants to make most of the knowledge that an MBA course has to offer.
To Summarise:
The benefits of this course in 8 dimensions, namely:
Career enhancement and how it happens
Entrepreneurial skills
Marketing skills
Financial skills
HR skills
Personal skills
Technical skills
Other skills
User: Beginner and Intermediate
Contributed by Chayan Jain (Class of 2011-2013, IBS HYDERABAD)