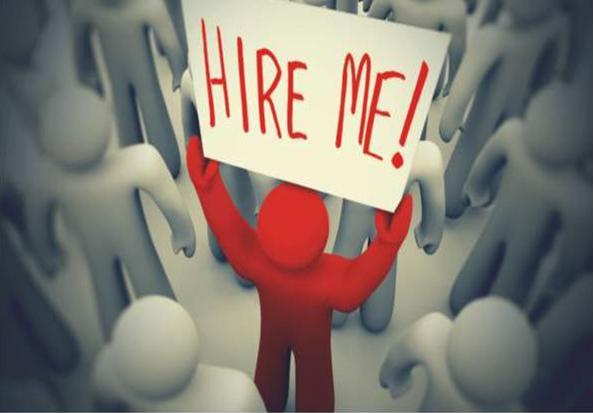 With the mushrooming of B-Schools and a large number of students passing out year after year from these B- Schools pose a big issue of employability. There exists a big gap between the quality stuff passing out and the demand put forward by the industry. Even a mediocre management student is conditioned to dream big of having a high profile and high package job. This may also be attributed to their high monetary investment in the MBA program. In the era of fierce competition some students struggle to make a career for themselves and match up the expectations of the industry due to their limited capability.
It is sad that these students end up doing odd jobs like tele-calling, sales job, outsourced staff etc. for a meager salary with no job satisfaction. The irony is, they still dream to be a corporate professional or be part of MNCs. They appear to be lost in their career focus. No doubt B-Schools impart quality managerial skills like leadership, entrepreneurship, negotiation, interpersonal and in-depth coverage of business strategy, ethics & governance in addition to the domain specialization areas- finance, marketing, HR, IT & Operations with all sorts of innovative teaching pedagogies- but gaps still remains when it comes to placements.
Moreover study conducted by Web portal-MBAUniverse.com and Merit-Trac showed that many employers are of the opinion that majority of MBA graduates in India are not employable. Excluding the top 25 B Schools, the remaining provided only 21% of their graduates with a job. The employability of the graduates from these schools was actually worse in 2012 (21%) than in 2007 (25%). The number of MBA seats in the country has increased from 95,000 to 3, 50,000 from 2007 to 2012. The quality of education apparently did not keep pace. Aspiring Minds- a national body conducting employability test AMCAT says almost 50% of the students are not employable in functional domains for lack of domain knowledge. Whereas 32% management graduates lose out in the job front because of lack of English language skills and Cognitive skills. Major chunk of the B-Schools generating mediocre caliber students are still struggling with the fierce competition and employability quotient of their students. These B-Schools and students have to understand the grave reality faced by them. They should look beyond the conventional business verticals like big MNCs and reputed business houses which are highly competitive for many students to cope up.
B-Schools should widely explore the growth potentials in the area of Small & Medium enterprises, Non-profit & For-profit ventures, small business owners & contractors, Government sectors- Civic bodies & Municipalities etc. Under the public bodies, we have health, education, transport, fire services, disaster management, infrastructure etc. There are whole lot of labor intensive areas- security agencies providing personnel, logistics & supply chain, distribution, construction industry, hospitality, ATM management and replenishment of cash etc. There can be many similar types which might not have been mentioned here. The career prospects in these untapped areas may open up enormous opportunities for MBA graduates. Though initially MBAs cannot expect a high package and a very elite job profile, but definitely they can look forward to a sustainable long term growth opportunities. Of course students have to be apprised of unleashing these growth opportunities to their advantage. A consciousness of stewardship has to be created to make these industry verticals grow to their side. Honing of entrepreneurial skills coupled with right kind of managerial competencies is a key for growth in these areas. As a result, MBAs can be instrumental in spearheading the growth of business from a holistic perspective. Entrepreneurial skills and managerial competencies gained and applied by students will lead to-
Professionalizing the Small Business Owners & SMEs.
Professionalizing the Non-Profit & service oriented ventures.
SMES and similar subsidiaries dependent on large industries for their business may gain better lobbying & negotiation skills from the MBAs.
Non-profit ventures with a professional approach may fulfill the criteria of CSR schemes propounded by many large industries.
All B-School programs have a mandatory summer internship project in an industry. But additionally they should think of exposing students to other business verticals for live projects and internships. Management students should be oriented to take up projects in civic departments, NGOs, health projects, small businesses etc. in the first semester of their course. Once in a week they can be sent to the field in one of these areas and they can be guided & evaluated by the allocated faculty mentor. This can be spread-over to the entire semester. Likewise in the second semester, students can be exposed to doing a live case study on Small & Medium Enterprises. It can be pursued under a faculty mentor with the standard parameters set for conducting the study by the students. These efforts open up wider placement opportunities for students and also enhance their employability as per their capability and skills. Students are also conditioned to look beyond large business houses and MNCs. It is a very positive way of channelizing the career focus of struggling students in the right direction. Subsequently it may also give direction for some entrepreneurial ventures by students.
Article by Dr.Latha Ramachandran, faculty, IBS- Mumbai